For the Herstory on RTÉ project, we asked schoolchildren across Ireland to nominate the women who inspire them, and to tell us why. From hundreds of entries, 6 were chosen to become the subjects of original RTÉ animations. Read one of the winning submissions below...
Watch the story of The Irish Granny here, and read the winning submission below...
The Irish Granny
Nominated by Henry Judge, Dublin 7 Educate Together 
Irish grannies are some of the most amazing people ever. Well, to children anyway.
Grannies are always trying to give you sweets behind your parents' backs. However, more importantly grannies help keep old traditions alive. Such as knitting you toys and teddies, and even making things like wicker baskets and so on. Some things grannies might like to do are, keeping used tissues up their sleeves then licking them and wiping your face.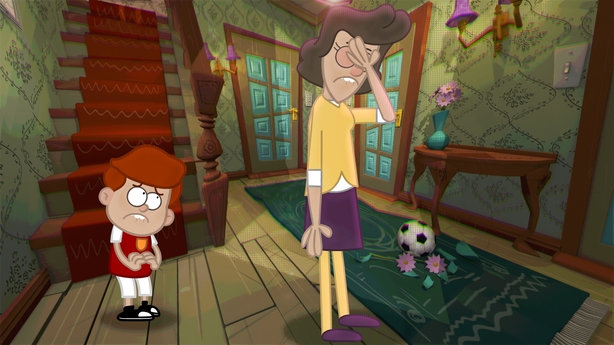 Grannies always think you are good, and they tell off your parents for telling you off. Some of the warnings or questions grannies might give are, if you keep your coat on inside you won't feel its effects outside. When you are about to have your dinner, they always ask: "Do you want an ice-cream, dear?''.
Grannies always say ''Grandad, give your grandson/granddaughter a few quid there'' because she has given you all theirs. Most grandparents have a good room and good china for guests, while they drink from cracked mugs all year round. In short, old traditions wouldn't survive without grannies and children would be underfed sweets.