Blazing a Trail: Lives and Legacies of Irish Diaspora Women celebrates the lives and legacies of twenty-one Irish diaspora women in the fields of politics, humanitarianism, women's suffrage, the arts, the sciences and sport.
The exhibition which takes place at EPIC The Irish Emigration Museum, is now open to the public and runs until 31st March 2020. Admission is free.
In 2018 we celebrated the centenary of the enfranchisement of 8.4 million women aged 30 and above across Britain and Ireland, and the election of Constance Markievicz, the first woman MP. From its inception in the 1860s, the movement for equality was a global one. It was fought not only by suffragettes, but also by many pioneering Irish women around the globe who made long-lasting contributions to their host societies.
Emigration offered many women access to education, careers and other opportunities that may not have been available in Ireland. These women made their mark across the globe, innovating in every field and paving the way for others to follow, navigating a male-dominated society on their own terms.
This exhibition tells the stories of Irish women in all corners of the world who blazed a trail in many fields and is a collaboration between EPIC The Irish Emigration Museum, the Department of Foreign Affairs and Herstory.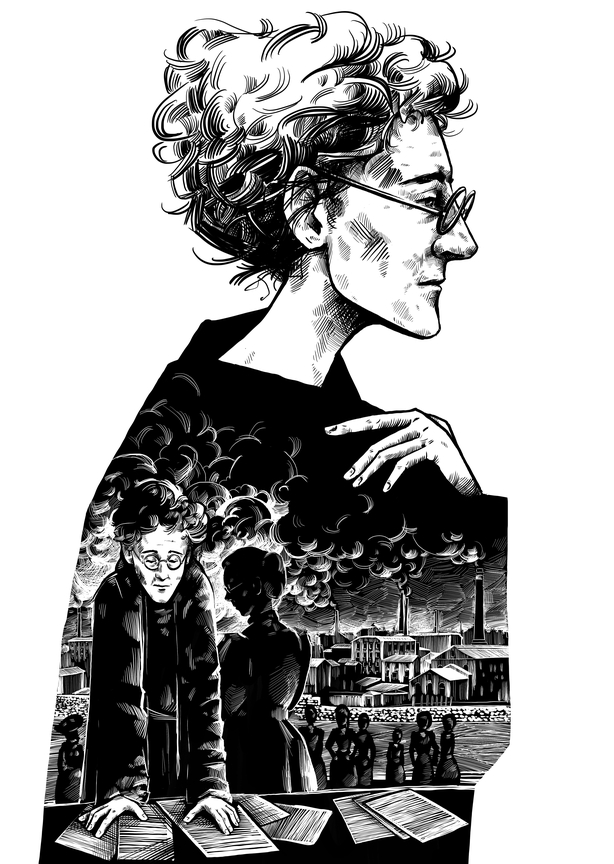 Eva Gore-Booth, 1870–1926
A trade unionist, suffragist and celebrated poet, Gore-Booth collected 30,000 signatures for a suffrage petition in 1901, campaigned for the rights of barmaids and acrobats, was a conscientious objector during World War I, and was an animal rights advocate. She was also responsible for radicalizing her now more famous sister, Constance Markievicz.
Gore-Booth's activism was inspired by her partner, Manchester suffragist Esther Roper. They met in an Italian olive grove in 1896, remained devoted to each other for 30 years, and were buried in the same grave. They founded Urania magazine in 1916 with transgender lawyer Irene Clyde, advocating for a genderless society.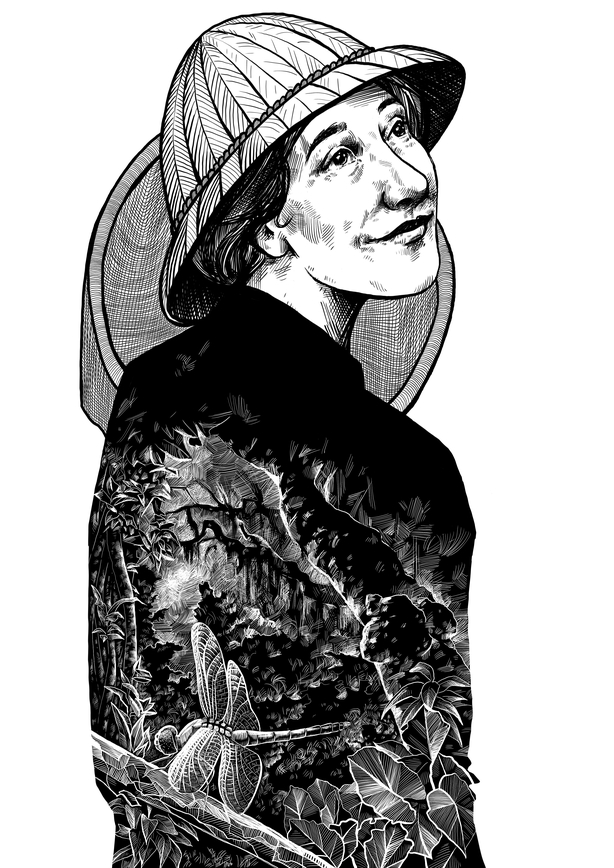 Cynthia Longfield, 'Madam Dragonfly', 1896–1991
Respected entomologist and world traveller Cynthia Longfield's aristocratic grandparents encouraged her as a child to spend time outdoors. In 1924, she bought a place on the St George expedition, a recreation of Charles Darwin's Beagle voyage, where her passion for entomology was born. She worked, unpaid, as an entomologist at the British Museum for the next 30 years. She continued to make expeditions and travelled alone through east Africa in 1934. She recorded many new species of dragonfly and had two species named in her honour. Her book, Dragonflies of the British Isles (1937) became the standard textbook in the field.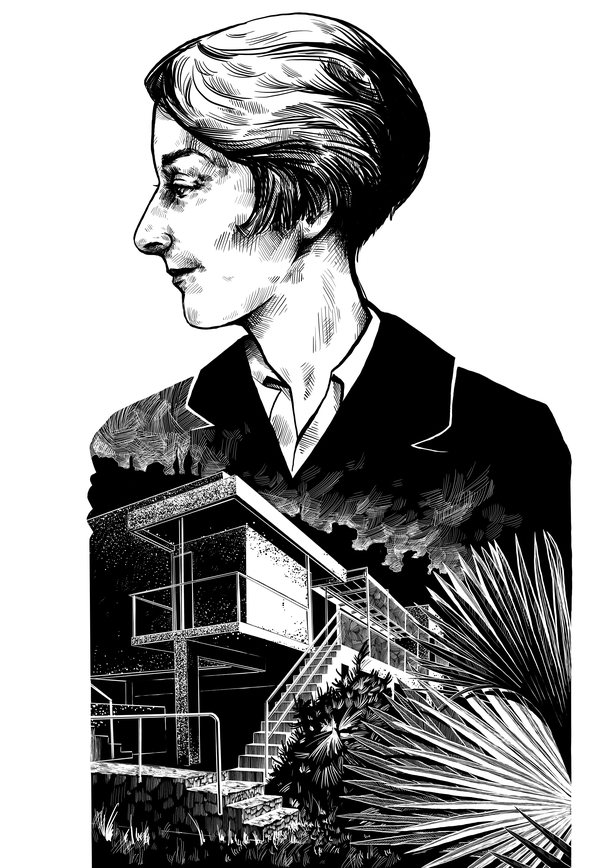 Eileen Gray, 1878–1976
An icon of modernist design, Eileen Gray was born into comfortable circumstances in Co. Wexford. In 1905, she enrolled in London's Slade School and became the finest Western exponent of Japanese lacquer technique. When, in 1972, her lacquer screen le destin attracted a record price, she self-effacingly responded, "c'est absurde." She lived most of her life in Paris, where in 1923 a room full of her work was exhibited to critical acclaim. She was encouraged to take up architecture and, assisted by Romanian architect Jean Badovici, designed and built her pioneering home, E.1027, and all of its contents, on the Côte d'Azur in 1926-9.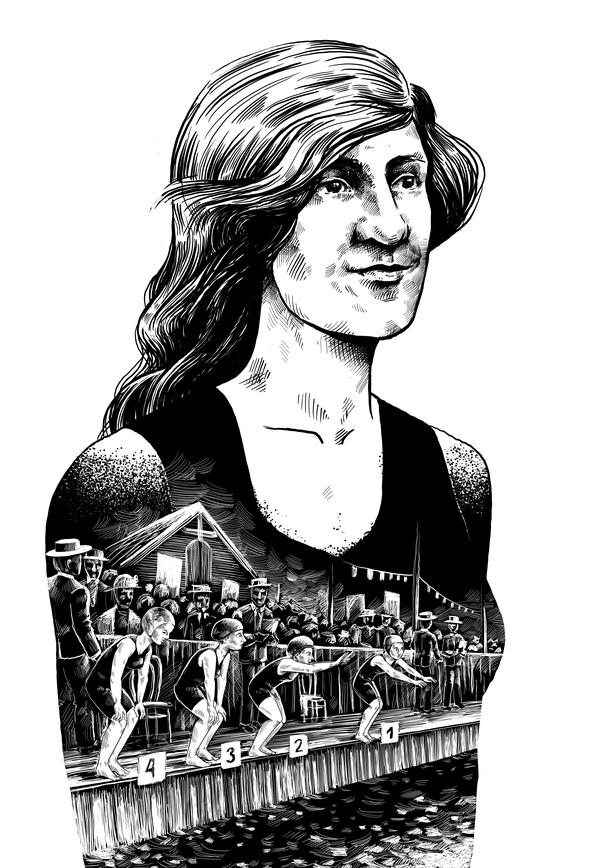 Sarah 'Fanny' Durack, 1889–1956
In July 1912, Irish Australian Fanny Durack won the first gold medal in women's Olympic swimming and caused a stir by rejecting a thick, woollen swimsuit in favour of a close-fitting costume. Durack's early success in Australian state competitions from 1906 motivated a public campaign to allow women to compete in the presence of male spectators. In 1912–19, she broke twelve world records. Her 1918–19 tour of Europe and the USA was dogged by controversy over her amateur status, and she withdrew from the 1920 Antwerp Olympics due to illness. She dedicated herself to coaching children after retiring from competitive swimming in 1921.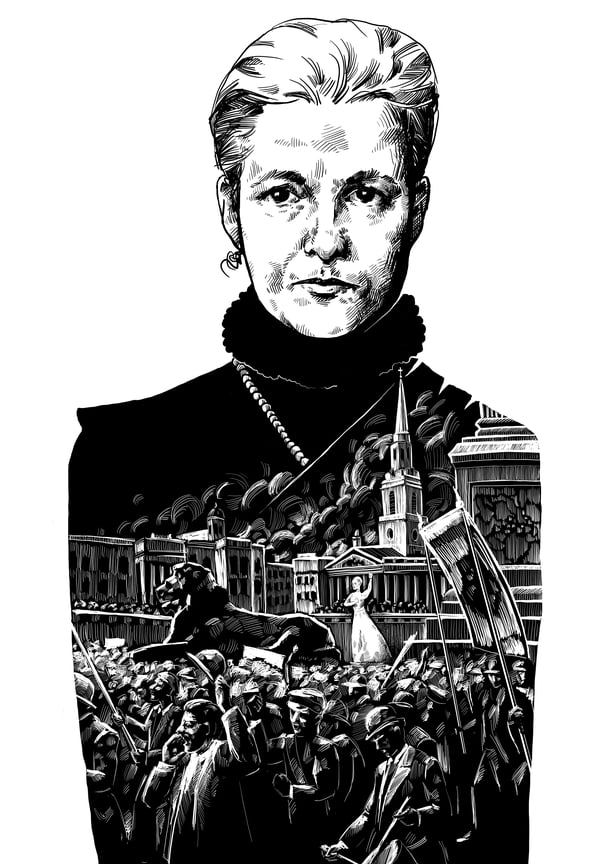 Annie Besant, 1847–1933
The secularist, Indian nationalist and theosophist Annie Wood Besant was born to an Irish couple in London in 1847. At 19, she married Reverend Frank Besant, more out of duty than attraction. The marriage was unhappy, and they separated. Besant forged a new life as an activist, beginning as a women's rights campaigner in 1874, and quickly moving into socialism, trade unionism, and secularism. She was the first woman in Britain to publicly support the use of birth control. Suddenly rejecting her atheism, she became a leader of the Theosophist movement and, exposed to the realities of life in colonial India, a leading Indian nationalist and the first woman president of the Indian National Congress.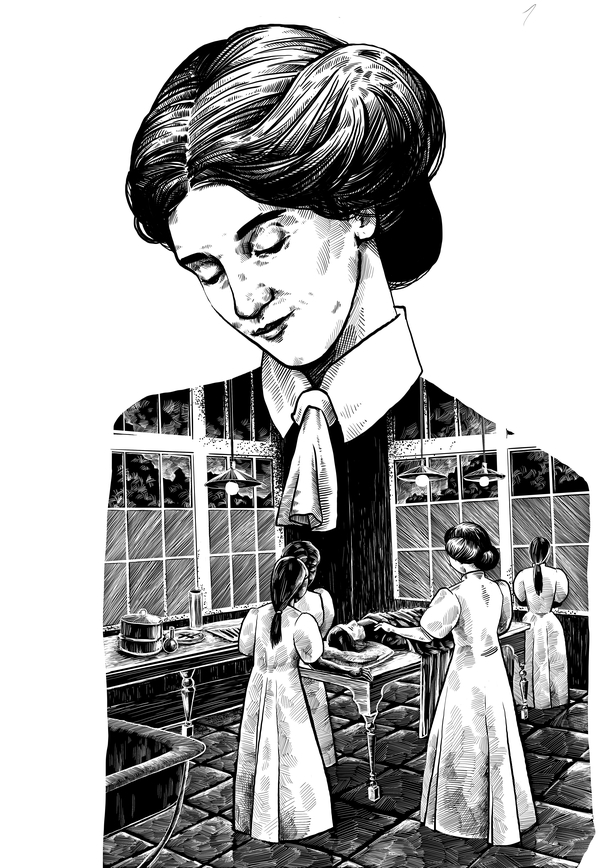 Dr Isabel 'Ida' Deane Mitchell, 1879–1917
Belfast-born Ida Mitchell was inspired to study medicine in Glasgow with the aim of becoming a medical missionary, after learning that the Presbyterian missions in China needed women doctors. Ida travelled to China alone, but her sister and brother-in-law later joined her. She jokingly referred to her colleague and friend, Sara MacWilliams, as her 'husband'. When she arrived at Fakumen 1905, the mission was a small operation, covering 5,000 square miles and a population of 500,000. By the time of her death from diphtheria in March 1917, the region was served by the hospital and dispensary she had founded, and six Chinese women she had trained as dispensary assistants, securing her vital legacy.
You can find out more about these women and many more emigrant stories at EPIC The Irish Emigration Museum in The CHQ Building in Dublin.
Research by Dr Angela Byrne, DFAT Historian-in-Residence at EPIC.
Original artwork by Szabolcs Kariko.