RTÉ Young Peoples' Programmes wants your help for an exciting new animation project celebrating great Irish women.
RTÉ is delighted to partner with Herstory, the Broadcasting Authority of Ireland and EPIC The Irish Emigration Museum, to bring the stories of some of Ireland's forgotten heroines to Irish screens in early 2020.
Beginning in Spring 2020, RTÉ will celebrate some of Ireland's great female trailblazers, many of whom have been overlooked by history or whose stories are only now emerging through projects like Herstory.
The season will centre around a new, 6-part documentary series on RTÉ One Television, produced by Underground Films, which tells the stories of six Irish women who blazed pioneering trails in the arts, in science, aviation and more: groundbreaking computer programmer Kay McNulty from Donegal, pioneering Cork surgeon Dr. James Barry, Wicklow woman, choreographer and founder of the Royal Ballet Ninette de Valois, Corkonian activist and 'the most dangerous woman in America' Mother Jones/Mary Harris from Cork, record-breaking aviatrix Lady Mary Heath from Limerick, and Oonah Keogh from Dublin, the world's first female stockbroker.
As part of the forthcoming Herstory 20/20 Project, RTÉjr will commission 6 brand-new Irish animations about 6 more great Irish women, entitled Who's Your Heroine?, RTÉjr now invites children and young people from ages 7 – 17 to nominate the women who inspire them and whom they think should be the subjects of these 6 RTÉ animations.
There is no limit to the women who can be nominated: it can be a pioneering woman from history; a mythological legend, or a woman at the heart of your family or local community who has achieved something remarkable for herself, or others...
To nominate your heroine, just tell us, in 500 words or less, the heroine you would like to see immortalised in a new animation: who she is and what she did/does, why you've nominated her and how she inspires you:
The closing date for nominations is Friday 4th October 2019.
From all these suggestions, a panel of readers will select 6 stories to become the subject of 6 original animations specially commissioned for RTÉjr. The shorts will be launched on RTÉjr and RTÉ2 in Spring 2020 and will be broadcast on RTÉjr and RTÉ2 to complement the Herstory 20/20 project.
To inspire your search, every week between now and February 2020, RTÉ will upload stories and podcasts about remarkable Irish women on RTÉ Culture.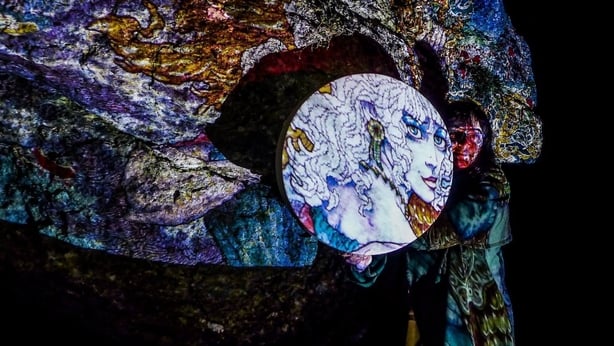 And for teachers, you'll find lesson plans for primary and secondary school children. These take the form of a Herstory Treasure Hunt, with lesson plan exercises that help children and young people to uncover lost heroines and awaken their own inner heroines or heroes. Plus, there's a special exercise around the heroines of the Northern Irish Peace Process who will be honoured at the forthcoming 2020 Herstory Light Festival.
Find the lesson plans for primary school children here, and for secondary school children here. 
"I have always believed that the young people of Ireland and Northern Ireland will steal the show in the Herstory 20/20 Project," says Melanie Lynch of Herstory. "The RTÉjr animation project and the Treasure Hunt schools workshops are magical opportunities to celebrate your heroine and ensure herstory is never forgotten. To quote the wonderful Inez McCormack; "At the heart of everything, I desire to see the glint in a woman's eye who thought she was nobody, when she realised she was somebody."