Herstory: Ireland's Epic Women is a six-part documentary series on RTÉ exploring the lives of six remarkable Irish women whose work changed the lives of others, and in many cases, the course of history. 
Watch: Herstory: Ireland's Epic Women: Kay McNulty here, and read her remarkable story below...
In 2004, the pioneering computer programmer Kay McNulty Mauchly Antonelli reflected on her career: 'All the years I gave talks about the ENIAC, I always talked about it as John [Mauchly]'s story, not my story.' She was invited to give those talks as the widow of the co-inventor of the world's first electronic general-purpose computer – not as an expert in her own right.
For centuries, couples have collaborated in scientific research; the Curies are a famous example. McNulty's passion for mathematics pre-dated her marriage to an eminent scientist in 1948, but social norms obliged her to continue her pioneering programming work unpaid, confined to the family home. She was born in the shadow of Muckish Mountain, Co. Donegal in February 1921, during the Irish War of Independence. Her father was arrested on the night of her birth for IRA membership and spent the first two years of her life in prison.
A year after his release, the family left Ireland for Pennsylvania. At the time, Irish women were more likely to emigrate than Irish men, and early in life McNulty enjoyed the opportunities that emigration presented. In 1929, only 37% of all Irish girls aged 14–16 were enrolled in a primary or secondary school. In Philadelphia, however, McNulty attended High School, something that most Donegal girls could only dream of. She was a brilliant student, and won a scholarship to Chestnut Hill College for Women. Her mother had encouraged her to do her best, 'to prove that Irish immigrants could be as good, if not better, than anybody.' She graduated from Chestnut Hill in 1942 with outstanding grades in maths. She longed for a job that would allow her to use maths, but dreaded teaching.
Again, war intervened. The US Army urgently needed mathematicians, and she was hired as a 'computer', calculating missile trajectories. She excelled at the slow, painstaking work and in 1945 was selected, with five other women, to work at Aberdeen military base in Maryland, developing the processor for a top-secret 30-ton machine called the Electronic Numerical Integrator and Computer (ENIAC). ENIAC was the world's first electronic general-purpose computer and a huge step forward in technology, but when it was publicly launched on 15 February 1946, the women who meticulously brought it to fruition were asked to act as hostesses, 'to greet all the big shots and show them around'.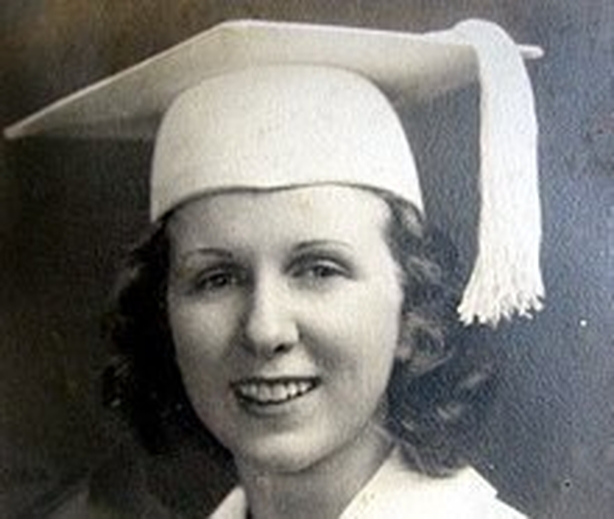 McNulty was assigned another programming job in 1945, the details of which were beyond her security clearance. She discovered later that her team had been testing the feasibility of the H-bomb. She left paid employment when she married John Mauchly in February 1948. Her mother objected to the union on the grounds that Mauchly was not Irish or Catholic, was 14 years her senior, and was a widower with two children. On their honeymoon, he presented her with a cookbook, saying, 'You are our new cook.'
While cooking and raising seven children, she continued, uncredited, to programme his new computers. Despite her ongoing contributions to programming, the Derry People and Donegal News reported her 1968 visit to Donegal as that of 'One of America's leading scientists, with his Donegal-born wife'. Again, in 1999, the newspaper emphasised her father's IRA membership, not her contributions to science. McNulty's pioneering work was finally acknowledged in 1997, when the six ENIAC women were inducted into the Women in Technology International Hall of Fame. In 1999, a computer science prize in her honour was established at Letterkenny Institute of Technology.
Herstory: Ireland's Epic Women, RTÉ One, Mondays at 8.30pm from February 3rd - post-broadcast, all episodes will be available for catch-up on RTÉ Player and RTÉ Culture. Read more Herstory biographies here.
by Dr Angela Byrne for the Irish Embassy exhibition Blazing a Trail: Lives and Legacies of Irish Diaspora Women, a collaboration between Herstory, EPIC The Irish Emigration Museum and the Department of Foreign Affairs and Trade.