Herstory: Ireland's Epic Women is a six-part documentary series on RTÉ exploring the lives of six remarkable Irish women whose work changed the lives of others, and in many cases, the course of history.
Watch: Herstory: Ireland's Epic Women: Kay McNulty here, and read her remarkable story below...
We have Kathleen 'Kay' McNulty and six other people to thank for our modern day computers. Kay was one of the six original programmers of the ENIAC, the first general-purpose electronic digital computer. She was also employed as human 'computer' during World War II along with a small team of other women.
Born on February 12th 1921 in County Donegal, Kay's father, a former officer with the Irish Republican Army, moved with his family to the United States in 1924 and set up a masonry business in Pennsylvania.
Kay could only speak Irish at the time so had to quickly learn English. At school, Kay excelled in mathematics and she earned a degree in the subject from Chestnut Hill College for Women in 1942. Only three women in her class of 92 graduated in mathematics.
In the same year she and 75 other women were employed by the University of Pennsylvania's Moore School of Engineering as human 'computers' to help with the American war effort. In their role as 'computers', Kay and the other women calculated tables of numbers and calculated trajectories for shells and bullets, crucial information for soldiers using artillery guns. McNulty was soon promoted to shift leader. At this time it was becoming apparent that the analogue machines in use could not improve much more and that an electronic calculating machine of sorts would be required.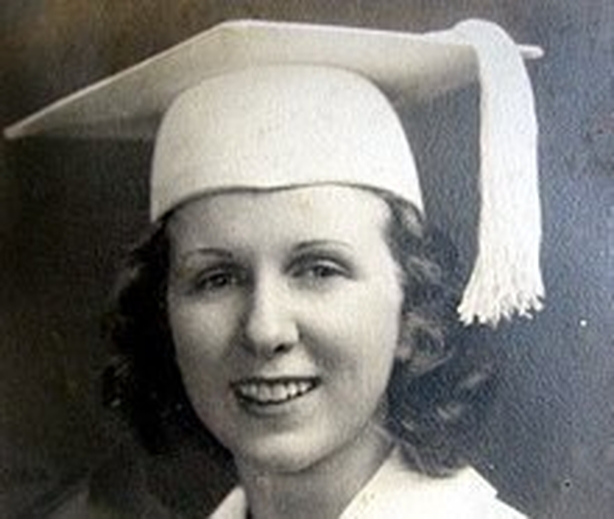 J Presper Eckert, an engineer at the school and another engineer, John Mauchly, came up with the basic idea for the world's first general purpose digital computer, called ENIAC (Electronic Numerical Integrator and Computer). The enormous machine they created lacked any memory for instructions which meant it quickly forgot the steps required for various calculations. The goal of the ENIAC was to calculate trajectories so Mcnulty and five other 'human computers' were brought in to work on improving the new system.
The women programmed ENIAC to perform the required calculations and their work led ENIAC in eventually performing the required calculations in 15 seconds. McNulty worked on ENIAC for two more years before she married John Mauchly in 1948 and had five children with him. A few years after his death in 1980, she married photographer Severo Antonelli.
In 1986, the Letterkenny Institute of Technology, near where Kay was born, honoured her with the introduction of a medal in her name given to a computer science student each year. In 1997, she was inducted into the Women in Technology International Hall of Fame. She was interviewed in 1998, and is part of a documentary about the ENlAC programmers titled 'The Computers'. Kay died in Wyndmoor, Pennnsylvania, on 20 April 2006 at the age of 85.
Herstory: Ireland's Epic Women, RTÉ One, Mondays at 8.30pm from February 3rd - post-broadcast, all episodes will be available for catch-up on RTÉ Player and RTÉ Culture. Read more Herstory biographies here.
Biography: Dr. Anne Rosenbusch