Eileen Gray lived in Paris for most of her life. She moved there in 1907, when the city was a hot-spot for writers and artists, but she was too modest, and perhaps even shy, to break into those bohemian circles.
She deservedly gained a reputation as the finest Western exponent of the Japanese lacquer technique and, later, was internationally acclaimed as a pioneering furniture designer and self-taught architect.
Gray was born into comfortable circumstances in Co. Wexford and, as a child, adored her artist father. She was raised between Wexford and Kensington. In 1905, she enrolled in London's fashionable Slade School –where Eva Gore-Booth also studied – and dedicated herself to Japanese lacquer technique. The laborious process of applying 20 layers of lacquer, one-by-one, in a humid room over the course of three days, demands extraordinary patience, and the toxic substance can cause a painful skin rash.
In 1972 her lacquer screen 'le destin' attracted a record price for 20th-century furniture, catapulting the reticent modernist back into the international limelight after decades in the shadows. Her response to the sale was characteristically self-effacing – 'c'est absurde.'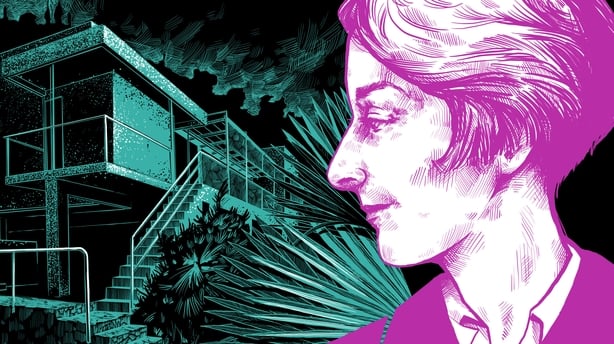 While she did not break into Paris's dazzling Anglophone literary and artistic circles, she did find flamboyant company; her friend Jessie Gavin regularly donned men's clothing so that the two of them could go 'to places where you can't go without a man.'
Her Parisian life was turned upside-down with the outbreak of war in 1914. She packed her Japanese lacquer master, Seizo Sugawara and their unfinished pieces into her car – but wartime London was no place to sell expensive furniture, and her work was not to British taste. She returned to Paris, and in 1923, the Salon des Artistes exhibited an entire room of her work. This was a major turning-point. It was her first full-scale exhibition, and was acclaimed in the press. The publicity led friends to encourage her to take up architecture.
Her love of the Mediterranean coast seems to have developed when she convalesced from typhoid there in the early 1900s, and it was there that she chose to build her celebrated white cubist home, E.1027, in 1926–9.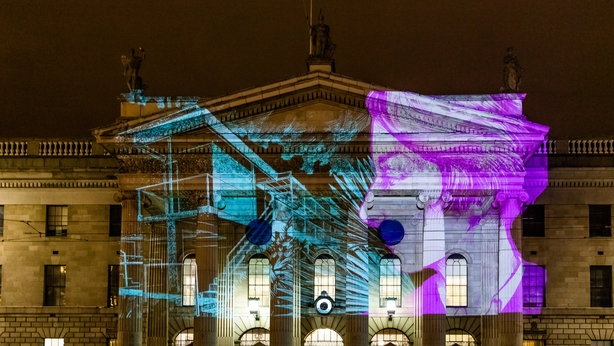 The house's name is testament to the help Gray received from young Romanian architect Jean Badovici: E for Eileen; 10 for the letter 'J'; 2 for the letter 'B'; 7 for the letter 'G'. Each room of the house has its own external space because, in Gray's words, 'There must be still the impression of being alone, and if desired, entirely alone.'
This concern for solitude is revealing. Gray was extremely private, and before her death burned most of her personal papers. Peter Adam, author of her most reliable and complete biography, states that she had a series of affairs with men and women, and never settled with any one long-term partner. She was unafraid to be considered 'improper' or 'eccentric' for her desire to live independently.
One of her closest friends was Louise Dany, who worked as her maid from 1927 until Gray's death. During World War II, resident aliens were forbidden to live on the coast, so Dany accompanied Gray to her new, temporary, inland residence. They returned to E.1027 to find it looted and stripped bare. Gray slowly rebuilt the house, completing it in 1953.
Read more Herstory biographies here.
by Dr Angela Byrne for the Irish Embassy exhibition 'Blazing a Trail: Lives and Legacies of Irish Diaspora Women', a collaboration between Herstory, EPIC The Irish Emigration Museum and the Department of Foreign Affairs and Trade.