Eva Gore-Booth led a rich and active life beyond what might have been expected of her – not because of her gender, or her aristocratic background, but because of her physical frailty and susceptibility to illness.
She collected 30,000 signatures for a suffrage petition in 1901, campaigned for the rights of women to work as barmaids and acrobats, was a member of the executive committee of the North of England Society for Women's Suffrage, and was a vegetarian and animal rights advocate. She has long been overshadowed by her more famous sister, Constance Markievicz; even in childhood, her governess recalled, Eva was 'always so delicate … rather in the background'.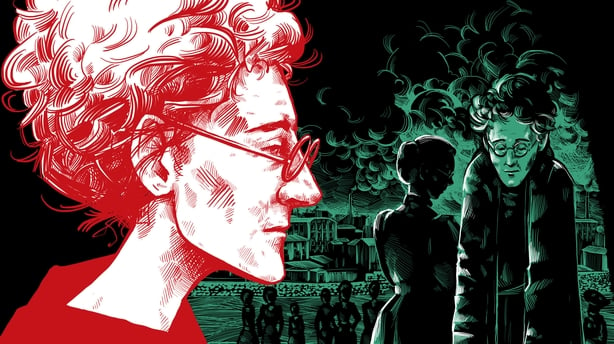 Eva met her lifelong partner, Esther Roper in 1896 in an Italian olive grove; wordlessly, a lifelong connection was made. Roper was a Manchester suffragist and trade unionist; inspired, Gore-Booth established the Sligo branch of the Irish Women's Suffrage and Local Government Association. In 1897, Gore-Booth left Lissadell to join Roper in Manchester, where Constance Gore-Booth got her 'first taste of political campaigning' when she went to help Eva and Roper in Manchester in the 1908 by-election. She also helped with Eva's campaign in support of barmaids. In the same year, Gore-Booth published her first book of poems. Gore-Booth and Roper were a team, both believing in the need to marry trade unionism and suffrage, not least because in Lancashire, cotton factory work – and therefore union membership – was dominated by women.
They were joint secretaries of the Women's Textile and Other Workers' Representation Committee, and jointly ran the The Women's Labour News. Together, they campaigned for pit-brow workers, florists, and barmaids, bringing large numbers of working-class women into the suffrage movement – a radical, unprecedented move. In 1914, Gore-Booth threw herself into pacifism and the Committee for the Abolition of Capital Punishment. Despite her enduring ill-health, she travelled all over Britain with the Women's Peace Crusade and attended the courts-martial of conscientious objectors. Hanna Sheehy-Skeffington recalled how, in the aftermath of Easter 1916, Gore-Booth travelled to Dublin to plead for leniency for the Rising's leaders.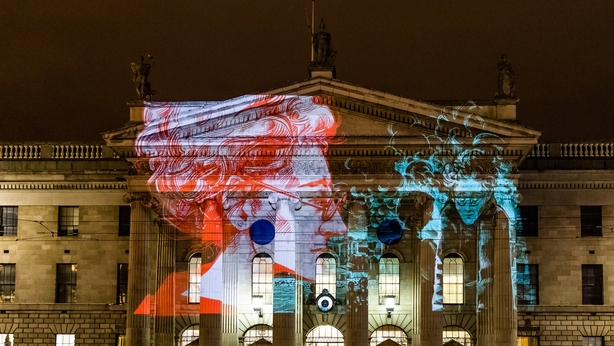 The historian Sonja Tiernan has done much to restore the commitment of Roper and Gore-Booth's partnership, in every respect, to the historical record. Roper and Gore-Booth's loving written tributes to one another bear every mark of devotion and tenderness. Roper wrote that 'Even simple everyday pleasures when shared with her became touched with magic'. Eva, for her part, dedicated her poem 'The Travellers' to Roper: 'You whose Love's melody makes glad the gloom'. In addition to their tireless work for women's suffrage and trade unionism, Gore-Booth and Roper publicised gay and trans issues. In 1916, together with trans woman Irene Clyde, they founded the periodical Urania, publishing articles on transvestitism and advocating for a genderless society. Gore-Booth died of cancer in January 1926, in the home that she and Roper shared. In a final testament to their partnership, they are buried in the same grave.
Read more Herstory biographies here.
Written by Dr. Angela Byrne for the Irish Embassy exhibition 'Blazing a Trail: Lives and Legacies of Irish Diaspora Women', a collaboration between Herstory, EPIC The Irish Emigration Museum and the Department of Foreign Affairs and Trade.
This is indebted to Sonja Tiernan's biography of Eva Gore-Booth, published by Manchester University Press in 2012 and available here.