To coincide with the launch today of Female Lines - New Writing by Women from Northern Ireland, published by New Island Books, read here an extract from the short story Glass Girl, by Bernie McGill .
There is something wrong with my sister, Evangeline. She is thin and light for a ten-year-old, and her toes turn in when she walks; she carries the wrist of one hand in the other, as if it is not a part of her, as if she is taking care of it for some- one else. Her elbows stick out either side of her body and her ears stick out either side of her head. Her fingers and toes are long and bony, her legs look like they are not fit to support her, could not be capable of lifting and moving the thick-soled black shoes she needs to wear, that fix her to the ground like weights. Her pale green eyes are over-sensitive to light. She has a sensation, she says, from time to time, of something feathery brushing over her skin. I cannot prevent the thought that these could be wings that have never grown. I find it hard to shake the idea that my sister is a creature tethered to the earth, who was originally designed for flight.
The doctors have said that Evangeline needs to strengthen the muscles of her legs, that walking on sand in bare feet is good for this. With sand, they say, there is the correct balance of support and give. This does not sound like a medical treatment to me, but every dry day since I have come to the coast to stay with my father, I have taken my sister to walk on the strand. We set out from the house and make our way along the cliff path past the high smell of salt and drying seaweed and down the graffitied concrete steps that lead to the beach.
My father is Evangeline's father, and Catherine is her mother. My mother is dead. Evangeline is my half-sister, but I won't say 'half' about Evangeline. She is completely whole to me. Ours is a complicated story but that is just the way of things.
Evangeline knows the names of all the wild flowers and on our walk she tries to teach them to me: birdsfoot trefoil, marsh marigold, forget-me-nots, wild thyme. She won't allow me to pick them to use them in my work. She says they are where they ought to be and I must learn to leave them alone. If the tide is out when we reach the strand head, we take off our shoes and go searching in the rock pools for shrimp and limpets and hermit crabs and I photograph them for her. This is the only form of capture she will allow. If the tide is in, we climb into the dunes and lie on our backs with the roar of the sea behind us and listen for the rattle of magpies and make shapes out of the clouds overhead.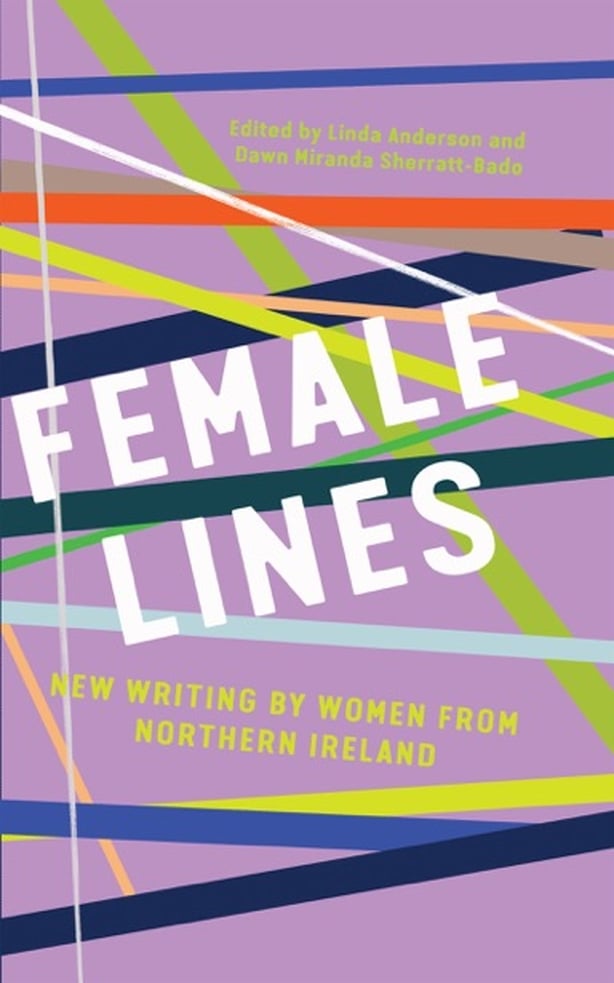 On the days when it's too wet to walk to the beach, when the rain bounces off the tarmac on the road and drums a steady rhythm on the roof of the house, Evangeline sits, cross-legged on the living room floor with her headphones pinning flat her ears and cuts photographs out of magazines and sticks them into scrapbooks. Mostly, these are pictures of plants and flowers and sea life and she asks me to pronounce the names for her and repeats them over and over until she has memorised every one. At night when she asks for a story, I tell her one of my mother's, the ones that she used to carry about in her head, that she got from her mother and grandmother; legends of treasure sunken in moss holes, of children stolen by fairies, stories from the island.
'You're so good with Evangeline,' Catherine says, but the truth is that Evangeline is good with me. Since my mother's funeral, the world has been blurred at the edges, altered in a way I can't explain. I am unsure, when I speak, of the right order of words. My voice sounds overloud in my head. I cannot find the language to talk to my father.
'You've had a shock,' Catherine says. 'It will take time to get over it.' But Evangeline seems to understand, Evangeline who said when I came here: 'Don't worry, my Ella, we'll look after you now.' 
Today, Evangeline has an appointment at the hospital and I have the day to myself. 'Take the bike,' Catherine says. 'See a bit of the coast.'
Outside, my father unclamps the child's seat from behind the saddle of the old yellow bicycle, pumps up the tyres, says, 'Good as new. But I could drop you somewhere, pick you up, if you want?' He looks to the west, to the grey bank of mist that has hung for hours over the Barmouth, the flattened stretch of water beginning to silver and stir in the bay, a trace of damp in the air. I toy with the raindrop of green glass in my pocket, polish it under my thumb, check that the key is still attached. I remember the soft orange bulb the glass made in the gas flame when I worked it, the molten possibilities of it before it hardened and cooled. And still I cannot speak to him.
'There's a mist coming in,' my father says, not looking at me. Evangeline trips out of the house, followed by Catherine, takes hold of my father's hand and lowers herself into the bicycle seat balanced on the ground. She sits in with her bony knees up either side of her ears, intent on braiding the safety straps. Without looking up she says, 'Bring me back a picture, my Ella.' I reach down, run the dark ponytail of her hair through my hand. 'We won't be long,' my father is saying. 'I'll phone you when we're done.' My phone is in my raincoat pocket. I don't tell him that I've switched it off.
'Will you cross to the island?' says Catherine.
He shoots her a look of alarm. 'It's too far, surely?' he says. He avoids all talk of my mother, as if mentioning her will crack me in two. And I can tell that he's still angry with me, about Liam, about everything that happened.
'I'll see how I go,' I say to Catherine, and heft my rucksack on my back and straddle the bike, and blow a kiss to Evangeline.
Female Lines is published by New Island and will be reviewed shortly on RTÉ Culture.
Bernie McGill is the author of Sleepwalkers, a collection of stories shortlisted in 2014 for the Edge Hill Short Story Prize, and of The Butterfly Cabinet (named in 2012 by Downton Abbey creator Julian Fellowes as his novel of the year). Her work has been placed in the Seán Ó Faoláin, Bridport, and Michael McLaverty Short Story Prizes and she won the Zoetrope: All-Story Award in the US in 2008. Her stories have been anthologised in both The Long Gaze Back and in The Glass Shore. Her second novel, The Watch House, set on Rathlin Island at the time of the Marconi wireless experiments of 1898, was published by Tinder Press in August 2017.