The Collins enigma, writ large in 412 pages, as the musician, producer and actor tells us his life story, innit - a story of nerve and nerves, frayed, trapped and otherwise.
"You might be a fan or you might just be inquisitive about that annoying bloke who kept popping up in the charts over 30 years or so."  Phil plays it up, of course, in sentences like that one, that whole thing about being annoying, but your reviewer once spent 40 minutes or so with him, and of course he isn't annoying at all, just kind of low-key. You sense intelligence, musical and otherwise, and there are zero cheeky chappy, London wideboy antics, which one might expect.  
It is an inevitable fact of pop reality that if you are English and still hanging around three decades after 80s pop/rock stardom, your compatriots get very tired of you (unless you are Sade, of course, she is special.) Sting is in the same boat as Phil, as he puts another album out to sea. However, we seem to get too many reminders of his wealth and pretensions, so maybe it's fair dues. Mark Knopfler, by contrast, keeps his head down with a deliberate, low-key persona. The one-time Dire Straits front-man has just got increasingly comfortable in the donkey jacket of a journeyman musician. He is avowedly not the unwilling rock star he once was.
In the course of that abovementioned 40 minutes, Collins and I talked about his dear friend, the late John Martyn. They recorded and toured together around 1980, Collins featured as drummer and backing singer on his immortal Grace and Danger album and he produced Martyn's brilliant Glorious Fool album. It was nice to talk to him about John. When you strip away all the showbiz stuff – and there is plenty of it in the book - there is primarily a particularly talented musician trying to tell a story about his profession, and indeed tell it humbly and well. "As we become close, he discovers I can sing a bit, " modestly writes Collins, recalling Martyn when he asked him to sing on the Grace and Danger album.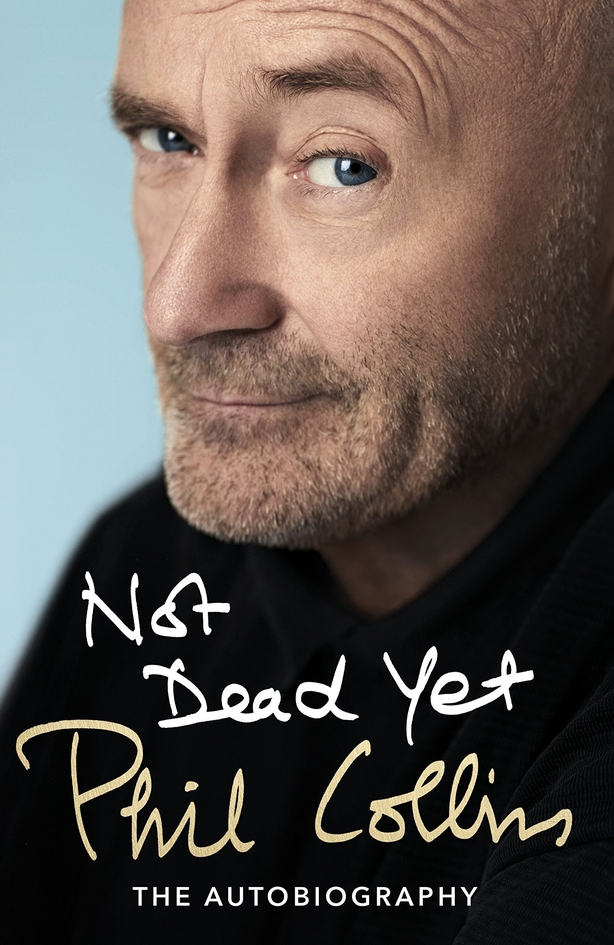 The kind of anecdote you want is here in multitudes, like the time Phil managed to drive another buddy, Eric Clapton home in the latter's Ferrari. It was a none-too-musical duet formation. Suffice to say that Collins had been put in charge of the clutch, brake, accelerator and steering wheel, while Clapton changed gears (there was drink involved, m'lud.)
There is loads about the early (and frightfully boring) band Genesis, when Collins was drummer and Peter Gabriel was the eccentric front-man with the tiresome routines. There is much too on the pop-renovated late period Genesis who were much better. The tantalising thing is that reading about early Genesis's adventures is fascinating in a road-movie kind of way and yet the music was inexcusably awful. In fact reading about the band's early shenanigans is like wearing an anorak inside out, if you are not a fan. Some of us despised Genesis in the early 1970s, others loved them, that's the way it was, even your best friend might have been a fan, to your utter puzzlement.
There is a fair bit about nerves - trapped, shattered, frayed and otherwise - in the memoir. Collins reunited last year with his third wife, Swiss-born Orianne Cevey, from whom he had separated in 2006. The reconciliation occupies much of the latter pages of the book. It should be said that the path to the re-trysting appears not to have been the stuff of Mills and Boon, given Collins' drinking, recovery from a dislocated vertebra, nerve damage and fractures in his foot, amongst other obstacles.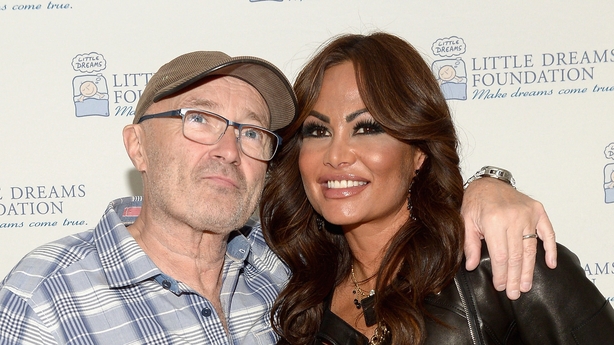 Phil with his third wife Orianne Cevey
"My behaviour, personally and professionally is showing all the signs of semi-detachment, " he wryly says of himself in 2014. In December of that year, Orianne was obliged to fly back to Switzerland from her Miami home for spinal surgery to release trapped nerves. "Unfortunately she has a spasm while under the knife. The result: Orianne is left totally paralysed down her right side, " writes Phil. "She won't be leaving her bed, far less Switzerland, any time soon. When she calls to tell me, I think she's joking."
Presumably when it came to settling with the consultant, she still had some of the £25m divorce settlement (€33m equivalent) she was awarded in 2008, the largest divorce pay-out in UK showbiz history. The sum, incidentally, exceeded the £24.3 million which Paul McCartney paid to his ex-wife Heather Mills. No shortage of the folding green chez Collins, it would seem.
Not Dead Yet is published by Penguin Random House
Paddy Kehoe