In a new series, acclaimed filmmaker Paul Duane celebrates his favourite Irish cult movie classics...
---
POITÍN (Director Bob Quinn, 1978)
What is it about? Micil (Cyril Cusack) is Connemara's wiliest poitín maker until one day the goods go missing and he has to confront the tricky, violent pair he uses to sell his illegal product. It's the same basic plot mechanism you see in, say, Nicholas Winding Refn's Pusher trilogy, but combined with a rural noir of the kind that filmmakers like Buñuel, Chabrol or Tavernier made in their respective countries.
Like The Wire, on a very small scale, we see poitín-making as a crucial part of the dark economy, one that cops will prosecute even while they're happy to drink the product, while the only ones who really want to see it disappear are pub-owners.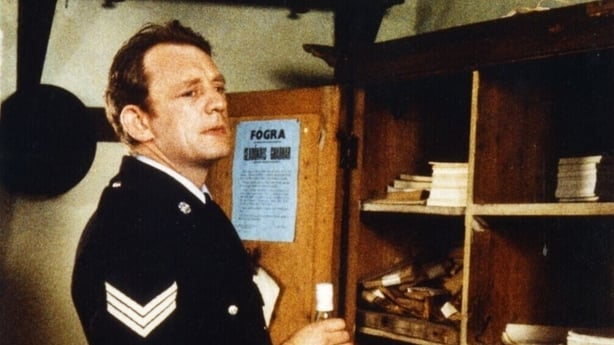 Why is it important?
The first Irish language feature film, and the first feature film funded by the Arts Council (unsung heroes of Irish arthouse cinema). Only in a 1970s Irish film could the accidental breaking of a picture of the Virgin Mary with a spud be a plot point. The score is fascinating, blending traditional Irish music with tribal sounds that seem to be beamed in from North Africa.
How did it get made? Quinn was a high-profile defector from RTÉ (the book Sit Down & Be Counted tells the tale). He found this story at a script workshop in Connemara, put together a stunning cast & found the funding. Cyril Cusack's deft naturalism gives the lie to the myth of the ham 'Abbey actor', Tóibín, McCann & Lally are hypnotically watchable. "We had faces then", as the Sunset Boulevard line goes.
We need your consent to load this rte-player contentWe use rte-player to manage extra content that can set cookies on your device and collect data about your activity. Please review their details and accept them to load the content.Manage Preferences
Watch, via RTÉ Archives: RTÉ News on the premiere of Cinegael's Poitín film, circa 1978
How did it go down? The film was shown on RTÉ on St Patrick's Day 1979 to enormous controversy from viewers who found it "disgraceful and disgusting", "a direct insult" and "a national disgrace". "It's better to be insulted than ignored," said Quinn.
What should have happened? If the film had gained international distribution & been seen at international film festivals, it's possible the French or Germans might have seen it as a regional example of the kind of tough-minded independent cinema Fassbinder or Blier were making at the time.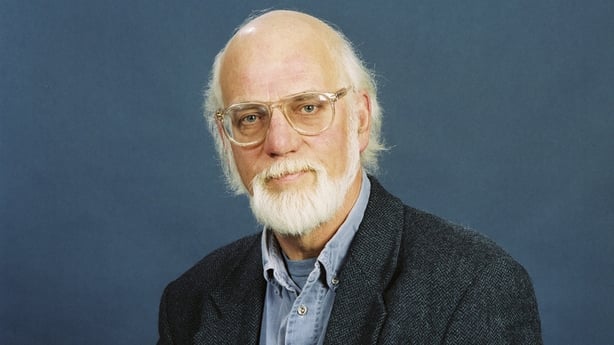 What happened instead? There were a few more small Irish features in a European vein made here through the 70s & early 80s, but without the astringency and narrative momentum of Quinn's feature. Quinn has had a fascinatingly eclectic career since.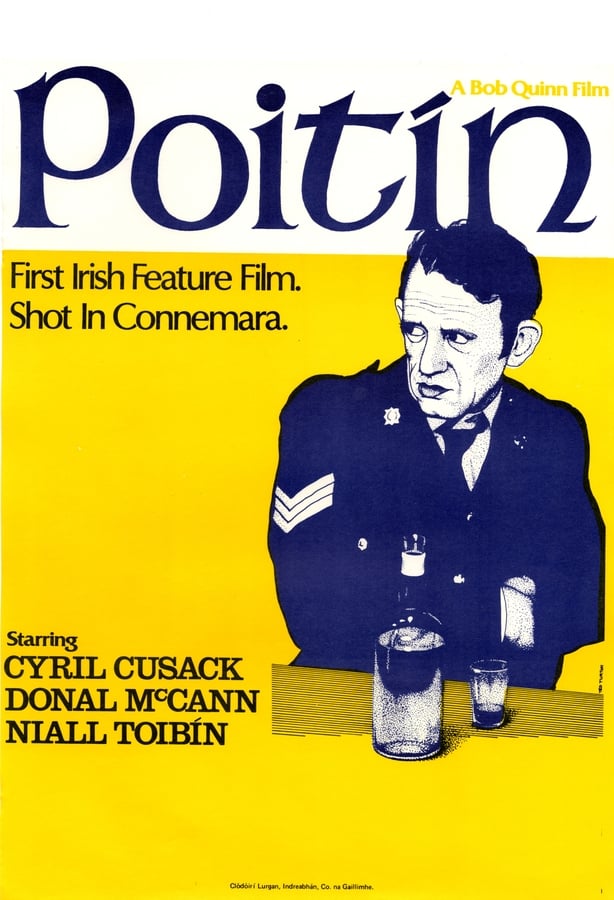 Where to see it? Currently unavailable for streaming, but unofficial copies pop up online occasionally.
Images courtesy of the Irish Film Archive.