This November, John Kelly returns to RTÉ One with a quartet of new episodes of The Works Presents, where four of our most inspired and inspirational creative people talk with John on how encounters with art transformed their lives - and in turn became their lives.
Guests in the new series include author Joseph O'Connor; artists Patricia Hurl and Mick O'Dea, and musician, composer and Artistic Director of Crash Ensemble, Kate Ellis.
In a series of candid and illuminating conversations, John discovers what drives them to create the works they make.
The Works Presents: Meet The Creatives
Joseph O'Connor (Nov. 23rd)
Joseph O'Connor is a novelist, screenwriter and playwright. His fiction has been translated into forty languages – novels including Cowboys and Indians, Inishowen, Star of the Sea, Redemption Falls, Shadowplay, and his most recent My Father's House - a thriller based on the real-life Hugh O' Flaherty, an Irish priest running an escape line in Nazi occupied Rome. In 2012, Joe received the Irish PEN Award for Outstanding Contribution to Literature, and in 2014 he was appointed Frank McCourt Professor of Creative Writing at the University of Limerick.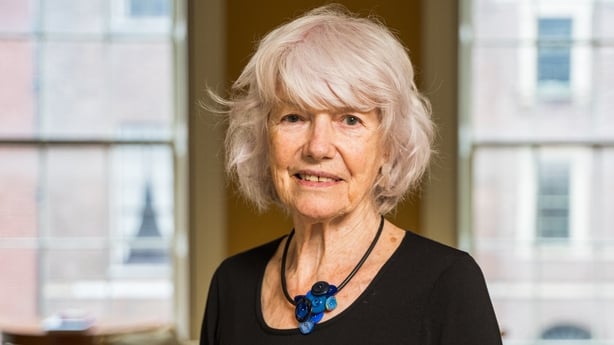 Patricia Hurl (Nov. 30th)
This year, a major retrospective at the Irish Museum of Modern Art - and another at the public Offices of Wexford County Council - marked a very significant, albeit rather late, recognition of the work of the artist Patricia Hurl. Born in Dublin, she was, for many years, a lecturer in Fine Art Painting at the Dublin Institute of Technology while, at the same time, creating work in a range of media that deals with loss, pain, frustration and loneliness – in particular in the lives of women. To this day, as a member of Na Cailleacha - a collective of eight older women artists in various disciplines, she's as active as ever in taking on repressive social attitudes - especially to age and to the work of older artists.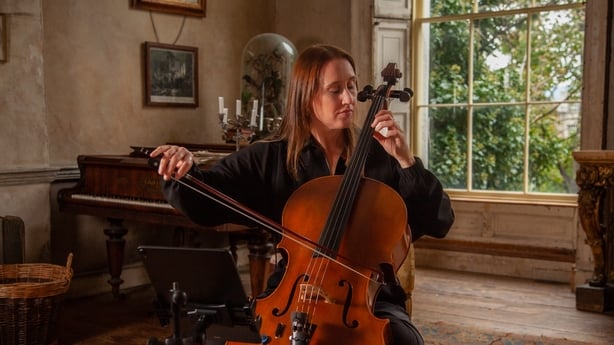 Kate Ellis (Dec. 7th)
Kate Ellis is a cellist, and Artistic Director of Crash Ensemble – Ireland's premier New Music group - devoted to today's most adventurous and ground-breaking music. As a member of Crash, Kate has collaborated with the giants of contemporary music such as Steve Reich, Gavin Bryars, and Terry Riley, and has premiered works by composers such as David Lang, Valgeir Sigurdsson and Donnacha Dennehy. She's also regularly seen in collaboration with other musicians notably in the Martin Hayes' Common Ground Ensemble, and with Bono as part of the Songs of Surrender tour. Much in demand, Kate has performed everywhere from Carnegie Hall to the Electric Picnic.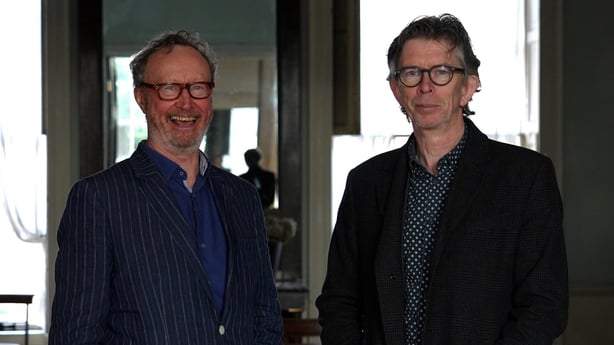 Mick O'Dea (Dec. 14th)
From Ennis in County Clare, the painter Mick O'Dea is one of our best-known artists – his work included in many public collections including The National Gallery of Ireland, as well as in public, corporate and private collections throughout the world. A Past President of the Royal Hibernian Academy, he lectured for 16 years at the National College of Art and Design – where he himself had studied before continuing his studies abroad. He's perhaps best known for his portraits – those of friends and those commissioned portraits of significant public figures - and also for a remarkable trilogy of exhibitions that explored his own fascination with Irish history and, in particular, the foundation of the State. He now divides his time between a studio in North Mayo and a studio in Dublin – fully committed to a rich, varied and very busy practice.
The Works Presents, RTÉ One, Thursdays from November 23rd @ 11.15 pm - enjoy highlights from The Works Presents archives via RTÉ Player.