Time was, when music filled the air in Chatham Row.
It was one of those lesser-known glories of vanishing Dublin; hook a left as you went down Grafton Street, and after a few feet, you'd hear it, these bright fragments of sound. A burst of trills from a soprano voice, a parping trombone, maybe the scratch of a violin tuning or feverish piano scales… It all emanated from an antique red-brick pile, pulsing with activity from dawn to dusk - doors shut only after the last rehearsal or choir practice, with shouted farewells and laughter in the dark.
That old College of Music building holds many memories: of generations of students and their teachers, who'd pursue that fragile balance of technique and feeling - the alchemy of art.
Sentiment aside, Chatham Row had to go. From the 1980s, the renamed DIT Conservatory of Music had expanded over three locations- a (now demolished) makeshift office building in Adelaide Rd. and a much-loved red-brick sprawl by Rathmines library, to take in a ballooning curriculum of studies, catering from budding junior players to post-doctoral research. That's the past. It's a new era for the re-named TU Dublin Conservatoire: situated in a gleaming, state-of-the-art complex as part of the wider TU Dublin campus at Grangegorman. "It's a full Conservatoire, on a university campus," explains Dr. Orla McDonagh, "bringing with it that experience of being able to study at the highest level of music, but also being able to experience a university education, and a university social experience as well".
Orla McDonagh is Dean of the Faculty of Arts and Humanities on the TU Dublin Executive. She's also one among a distinguished cadre of Irish artists who've made their names on the world stage. A renowned concert pianist, Orla went on to hold senior faculty positions at Conservatoires in the USA, then to head a department at the Royal Irish Academy of Music before her move to the TU Conservatoire. This dual biography- as both artist and educator- informs McDonagh's ambitions, as someone who's walked the talk. "I think we offer a phenomenal education here" she remarks of Ireland's track record. "In Ireland, there are the storied teachers and their studios, artist-teachers who dedicate their whole lives to developing students. It isn't just about teaching for them, it's a completely holistic approach to teaching through which they prepare generations of Irish artists coming up."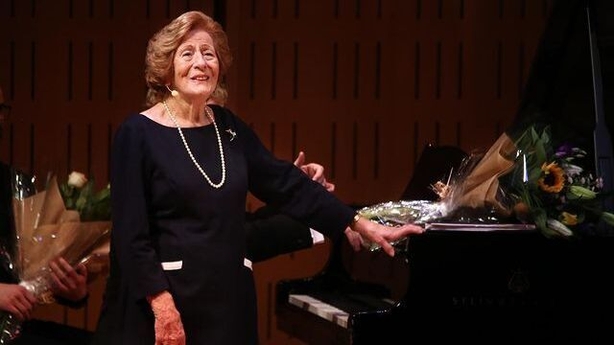 Orla links the legacy of individuals at TU Dublin Conservatoire - such as opera legend Veronica 'Ronnie' Dunne, who taught at the College of Music - to the success of today's Irish artists on the international stage. "Where I would notice a slight difference compared to our international colleagues is in the older infrastructures that we had," she smiles diplomatically. "The great news is that in the last twelve years or so, all three conservatoires in Ireland have had upgrades to their facilities."
In its new location, the re-housed Conservatoire has company, as one of three TU Dublin Arts schools, co-existing on the same bespoke campus. "It's very exciting," remarks Orla, "As we are working in purpose-built facilities for the first time - in the case of the Conservatoire, for the first time in over 130 years." Clearly proud, she outlines the framework and facilities on offer. "There are around 3,000 staff and student artists working and learning, in specially designed spaces for the arts," she states, describing the campus as "... an incredible incubator for Ireland's creative and performing artists to come."
"One thing we did bring from Chatham Row is the sound of music in the air."
With the potential of this learning landscape, older and more insular models are left far behind. "As a young Irish artist - let's take a musician as an example - you've grown up in Feiseanna (music competitions) around the country." Orla recounts a typical rite of passage. "And by the time you're 18 or 19, you already know everybody who's either playing your instrument or singing, to a certain level. The question becomes, what more experience can you gain when you go to university?" Orla smiles. Obviously, advanced tuition is first on the list. "However, as a student you will also need access to better facilities and resources," she says, "you will need to develop an understanding of the profession you wish to enter and the tools with which to navigate it.
The arts world is an international one," Orla states, "so if we don't get that influx of international experience in the university years, whether it's in your classes here, or by going abroad, then we can become a bit myopic. So," she finishes, "It's really important for arts schools and Conservatoires around the country to be an attractive destination for international students as well; not just to have students, but also to enhance the Irish student experience at home".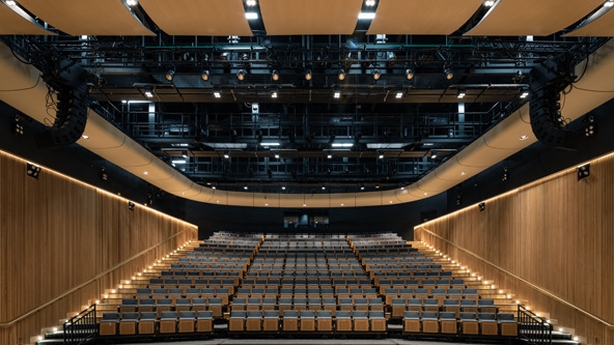 New kids on the block, the TU Grangegorman campus houses the School of Art & Design, the Conservatoire and the School of Media. Gone are the days of queuing for cramped practice rooms, with little or no soundproofing: the new Conservatoire provides spacious classrooms, lecture halls and rehearsal facilities, along with two concert halls and a black box theatre - the last also adaptable as exhibition space or TV studio. And it's a space for everyone. The Conservatoire syllabus incorporates third-level and postgraduate degrees, junior training and part-time tuition: students from the age of 3 right up to their 80s enroll for classes. Coming down the pipeline is a third-level degree in dance, which will cement the Conservatoire's status as a full performing arts institution.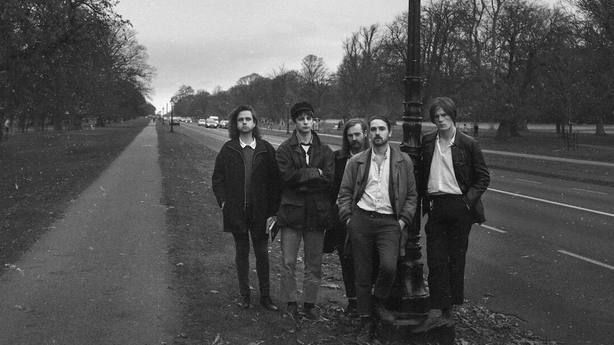 There are degree courses in drama, advanced performance training in jazz and Irish trad, and a highly sought-after commercial modern music degree, delivered in partnership with BIMM. Orla happily name-checks chart-topping group Fontaines DC, whose members first met in their first year of this course. Further successes include an Oscar nomination for a TU Dublin Media graduate last year, while Conservatoire graduates also garnered nominations for Bafta and Olivier awards; also, TU Art & Design representation at the Venice Biennale, and a Grammy for Conservatoire recording engineer Ben Rawlins.
While we're at it, let's tackle that time-honored protest: a career in music? How can that offer job security for the teen who's ticking off their CAO form? Orla grins. The Conservatoire's Bachelor of Music degree now offers Professional Development modules, she explains. Throughout the course, there'll be a range of classes: artistic and career management, multimedia portfolios, funding applications, tax management, health and well-being, and more. In addition, the Conservatoire maintains active connections throughout the larger music industry, to help bridge that gap between study and professional success. Moreover, she points out, arts graduates make highly motivated and resilient professionals. "Most people don't realise how hard people work when they're studying on any practice-led arts degree - particularly, one that involves the daily physical practice, training, rehearsal and performance requirements that go with a music, drama or dance degree. That kind of early professionalism - the hours of dedication, showing up for days, nights and weekends, learning how to work on your own to reach sky-high targets, and learning how to deal with it when you don't reach them. And that constant thought-cycle: 'Okay, well, I didn't quite reach where I wanted this time, so I'll slightly amend, and I'll go again, and I will reach higher the next time'. Student-artists are doing that constantly through their four-year university career to achieve those micro-improvements in their arts practice that prepare them for a successful international career in the arts. I believe this dedicated approach to their education is one of the key tenets of success in later life".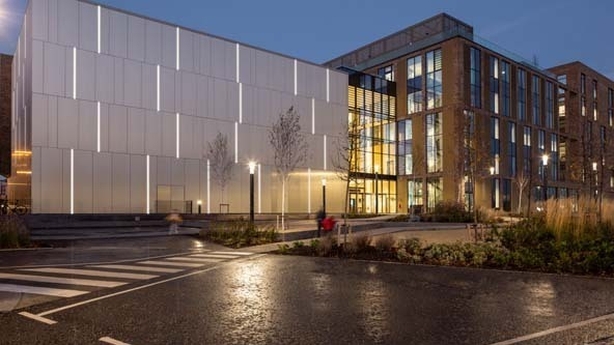 A recurring theme in our conversation is the personal investment that teachers extend to their students at the Conservatoire. Orla nods in agreement: "I hear an awful lot from students who've gone elsewhere for a Masters, or who've come to us for a Masters or Doctorate degree from abroad, that they're very surprised at the amount of personal attention that our students get. And that is very gratifying to hear because you can develop a fantastic degree, with a series of classes and curriculum, but if you don't have staff members that genuinely care about the students, then you won't get that full student experience where you feel that your developing career, and who you are as an artist, are valued and promoted by the staff."
By all the staff, she's careful to note, at the Conservatoire, School of Media and School of Art & Design.
So, what of this new chapter for the Conservatoire, at its new TU Dublin home? "It's in a phenomenal new facility, at the East Quad on the City campus in Grangegorman, with so much scope for new artistic work and more collaborative and crossover work happening," says Orla. "Because of the nature of TU Dublin's arts schools, the building has TV studios, recording studios, performance venues, dance studio, practice and rehearsal facilities…" she says, ticking off an impressive list of resources.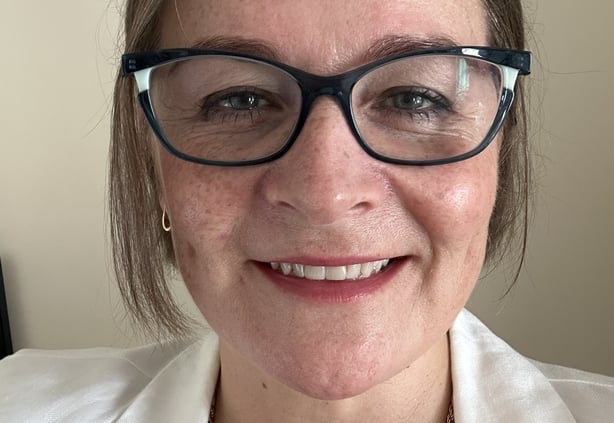 "We have social science, law and education classes happening in the building which are part of the broader Faculty of Arts & Humanities as well," Orla explains. "And as a result, we're starting to explore a lot of ideas in relation to interdisciplinary and transdisciplinary education and research opportunities across the breadth of TU Dublin".
None of us does only one thing in our life, or has only one interest, she reasons, "And so with the options now available, we hope that the students of TU Dublin will be able to do multiple things. They might be coming in to do a marketing degree, but could audition to play in the Symphony Orchestra. We have staff and students singing in our Choral Society." Orla mentions an Annual Graduate Exhibition which is open to the public, along with performances and exhibitions throughout the academic year. "So, we're starting to see real benefits from our having come together - not just in this phenomenal state-of-the-art building, but on this campus in this area of the city, as one university more broadly across TU Dublin, and realising all of the opportunity that generates for everyone."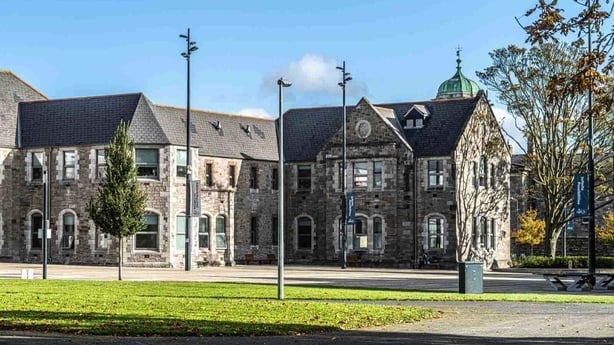 No regrets, then? No hankering back to the dear, dilapidated college buildings of old? Orla beams. "One thing we did bring from Chatham Row is the sound of music in the air. The part of the building where the Conservatoire is located opens onto the heart of the campus, near the part that is called An Croí. And when the windows are open, and the students are practising, you can hear music on the street in Grangegorman, the same way you could hear music on the street in Chatham Row. So, we've brought that with us, which I love."
Find out more about the Conservatoire at TU Dublin here. Tune into to The Full Score with Liz Nolan on RTÉ lyric fm, every Mon-Thu from 1 pm - 4 pm, and listen back here.