Acclaimed Australian actor Hugo Weaving will make his Irish stage debut next February, starring alongside Olwen Fouéré in a production at Dublin's Gate Theatre.
The duo will star in the Irish premiere of Thomas Bernhard's play The President, directed by Tom Creed in the first ever co-production between the Gate and Sydney Theatre Company in Australia.
Set in a small, unnamed country, The President concerns an attempted assassination; the gunmen have missed their intended targets, the President (Weaving) and the First Lady (Fouéré), killing instead a loyal bodyguard and the First Lady's beloved dog.
With its depictions of the abuses of power, the disdain and paranoia of privilege, and prophecies of the age of surveillance, corruption and terrorism, it's a timely revival of a play first performed in 1975.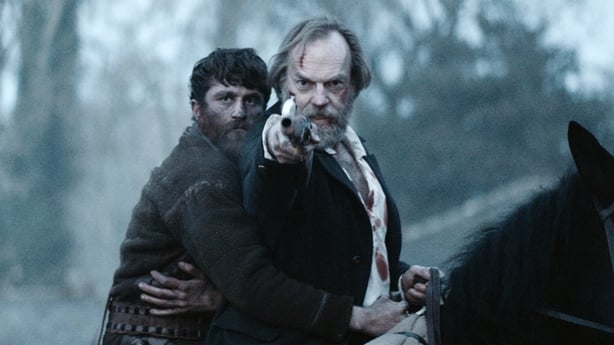 A theatrical veteran in his native Australia, Hugo Weaving is best known to audiences for his roles in movie blockbusters like The Matrix trilogy, where he played the villainous Mr. Smith, and as Elrond the elf in Peter Jackson's Lord Of The Rings trilogy. Other film roles include The Red Skull in Marvel's Captain America: The First Avenger, the title role in V For Vendetta and a memorable appearance in drag in The Adventures of Priscilla, Queen of the Desert.
Weaving previously paid a visit to Ireland to film Lance Daly's famine drama Black 47.
One of Ireland's most respected stage actors, Galway-born Olwen Fouéré has been a regular presence on the Irish stage for over four decades, receiving a Special Tribute prize at the Irish Times Theatre Awards in 2013 for outstanding achievement and contribution to theatre in Ireland.
In recent years, she's been a prolific presence on screen, with film roles in Mandy, The Northman, Joyride and a reboot of The Texas Chainsaw Massacre, and on TV in The Tourist, Derry Girls and Brassic.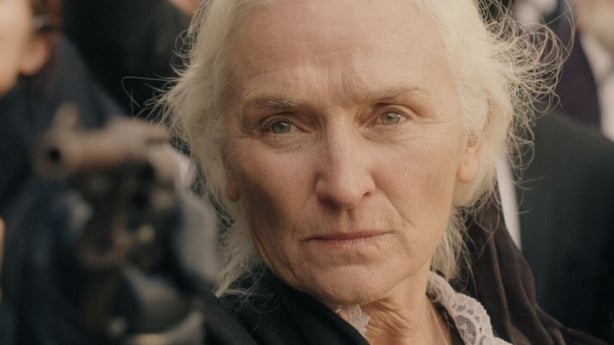 Colm O'Callaghan, Gate Theatre Executive Director, and Róisín McBrinn, Gate Theatre Artistic Director said in a statement: 'We are thrilled to announce this new partnership with the world-renowned Sydney Theatre Company, the first time our companies have co-produced together. In the coming years, one of the goals we have set for international work at the Gate is to create reciprocal co- productions with a meaningful exchange at their heart. The President, which will feature the best of both Irish and Australian actors and creatives, does just that. We are excited for both Irish and Australian audiences to experience this production in 2024.'
The President is at The Gate Theatre, Dublin from Thursday 8th February 2024, with previews from Friday 2nd February - find out more here.