Documentary maker Orla Higgins writes for Culture about this week's RTÉ Documentary on One production - listen above to A Dark Night in Foxford.
---
On April 5, 2022 a group of people gathered together at the Jackie Clarke Collection in Ballina, Co. Mayo. Music floated through the air as the musicians tuned their instruments, microphones were tapped and tested for the upcoming speeches and the buzz of chatter spread throughout the building. Family, friends and neighbours were there to commemorate the life of Cumann na mBan Intelligence Officer Maggie Doherty who was brutally attacked during the Irish Civil War.
I had been invited to attend the event by Edel Doherty, Maggie's grandniece. The family had heard Reprisals, a documentary I made for RTÉ's Documentary on One strand a few years ago. It was a story about my great-aunt Eileen Quinn who was shot dead by the Auxiliaries during the Irish War of Independence as she stood outside her home in South Galway with her three children, waiting for her husband to come home from the fair. The parallels with Eileen's story – women's experiences of war and the impact of intergenerational trauma on families and communities – were immediately evident and the seeds to A Dark Night in Foxford were sown.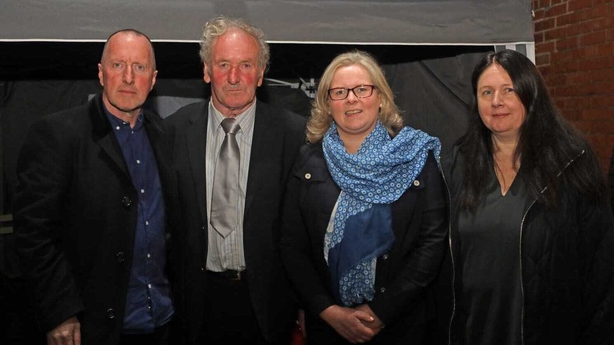 Until recently, the Irish Civil War was seen as a brother-against-brother war. Those who had once fought together against a common enemy during the War of Independence were now on opposite sides of the divide. On one hand, you had those who supported the Anglo-Irish Treaty and were working to uphold its terms of agreement. On the other, the anti-Treaty side felt there was more to fight for, and a bitter conflict followed.
Despite the narrative that it is primarily men that suffer the brunt of wartime activities, women are also impacted by conflict in a variety of ways. Gender-based violence has always been part and parcel of war and the Irish Civil War was no different. Sexual violence against women was committed by both sides but it's a topic that has only recently been discussed more broadly. The psychological and physical trauma of these attacks meant stigma and silence which are some of the reasons why the story of Maggie Doherty lay gathering dust in the archives until the release of the Military Service Pension Collection files. And it was another woman, her mother Catherine Doherty who applied for a pension on Maggie's behalf, that ensured a brutal crime would be remembered a century later.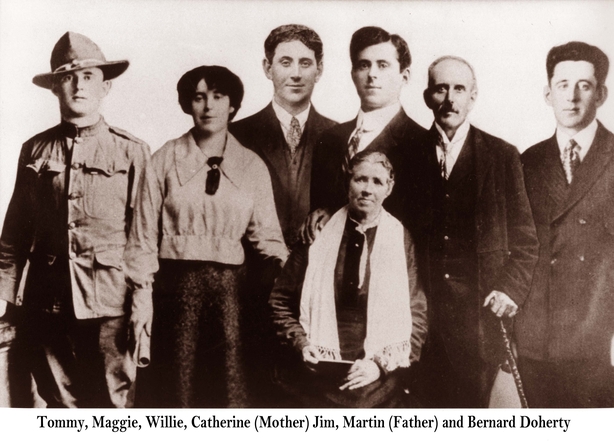 Prior to the event in Ballina, back In January 2018, the Irish Times published an article by Professor Linda Connolly. It focused on the importance of including women's experience in the analysis and commemoration of the Irish Civil War. Tucked into that op-ed was a reference to a case of sexual violence against 27-year-old Maggie Doherty. This passing reference was spotted by historian and psychotherapist Frank Fagan who was working on recording oral histories of those involved in the conflict in the North West. Coincidentally he had recently interviewed Tom Doherty, Maggie's nephew, and was intrigued that there could be more information out there that might cast some light on Maggie's case. He got in touch with Linda who subsequently met the Doherty family and they made a plan.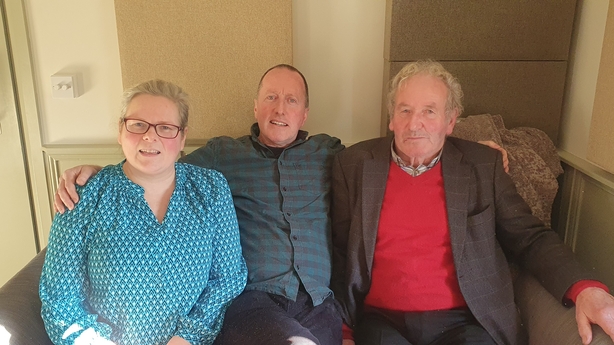 Edel, Linda and Frank decided to work together to find out more about what happened to Maggie and investigate the impact of one of the final atrocities of the Civil War. The attack, which was referred to as an 'outrage', was committed by three alleged members of the National Army at a time when Army indiscipline was a growing issue. What followed was a tale of missing files, false leads and a family looking for answers. This culminated in a trip to the Military Archives in Dublin and to a file that held shocking revelations, accusations and denials and, to everyone's surprise, contained Maggie's own version of what happened to her in Foxford in the early hours of May 27th, 1923.
Edel Doherty says, "when we found the file, I really felt like we had got something precious and there was a feeling that we heard her voice that day. The attack was brutal, and it was horrific, there's absolutely no doubt about that but there's something to be learned from looking back in history. We need to look at it more from a victim's side and this is still something which is relevant to how we treat these crimes today." This documentary follows Edel, Linda and Frank as they delve into the proceedings of the court martial which was set up following the attack, discover how the events in a remote part of the West of Ireland were discussed and dealt with at the highest levels of government and ultimately try to find out if justice was served.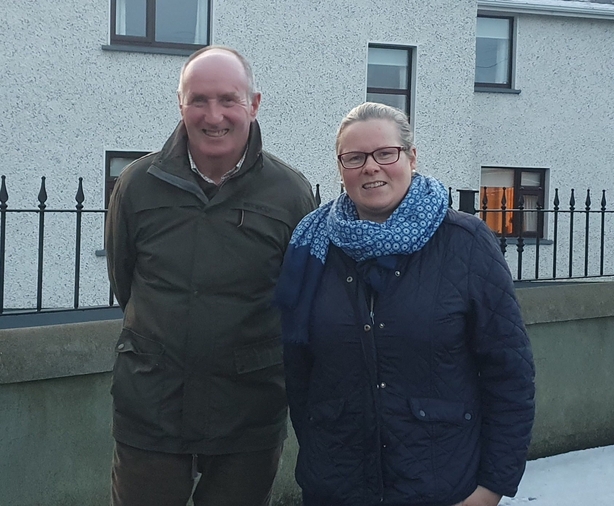 Maggie's story has now come full circle. In 2023, members of the Doherty family were invited to the Garden of Remembrance by the Taoiseach to take part in a ceremony of reconciliation and remembrance for those who lost their lives during the Irish Civil War. At the gathering in Ballina, a copy of the Army Discipline File relating to Maggie's case was presented to the museum with the original remaining in the Irish Military Archives. And now, in this documentary, Maggie's testimony has been freed from a century of silence and it is Maggie who has the last word.
Documentary On One: A Dark Night in Foxford, RTÉ Radio 1 - Saturday 2nd September, 2023 at 2pm - listen to more from Documentary On One here.
Special thanks to the extended Doherty family, Commandant Daniel Ayiotis and staff at the Irish Military Archives, the staff at UCD Special Collections, the staff at the National Library of Ireland, the staff at the Jackie Clarke Collection, the staff at the Mayo County Library, John Walsh, James Laffey (Western People), John Reid (Michael Davitt Museum) and Jim Herlihy (Garda Historical Society).