Sometimes our veneration for heroic figures can do them an injustice, stripping them of their humanity, the halos we choose to fix on them obscuring rather than revealing their true selves.
A case can certainly be made that this applies to Martin Luther King – as Jonathan Eig puts it in his brilliant new biography, 'in hallowing King we have hollowed him'. Eig is anxious to strip away the distortions created by hero-worship to reveal the man, to put him in the context of his time, to explain how and why he was able to exert such a hold on his followers, and on so many others, despite his flaws.
Martin Luther King Jr had a relatively privileged, middle-class upbringing, the son and grandson of preachers in Atlanta, Georgia. But his life was always marked by the racism endemic in American society. He later recalled a childhood friend, a white boy, telling him after they started (separate) schools at the age of 6 that he wasn't allowed play with Black children any more. King later recalled being shocked: 'For the first time I was made aware of the existence of a race problem. I had never been conscious of it before.'
At the age of 15, he was abused by a bus driver when he and his friends weren't quick enough to give up their seats to white people. The driver called them 'Black sons of bitches' among other racist epithets. King stood for the remaining 80 miles of the journey: 'That night will never leave my memory. It was the angriest I have ever been in my life. Suddenly, I realised you don't count, you're nobody.' When a summer spent working on a tobacco farm in Connecticut ended, he took the train home to Atlanta, free to sit wherever he liked unitl he got as far as Washington, where he had to return to one of the curtained off sections for Black passengers: 'It was a bitter feeling going back to segregation.'
We need your consent to load this YouTube contentWe use YouTube to manage extra content that can set cookies on your device and collect data about your activity. Please review their details and accept them to load the content.Manage Preferences
Watch: New MLK Jr. biography sheds light on the civil rights leader
His father, a strict authoritarian, beat his children, leaving a last effect on Martin. Close friends later speculated that it affected his character, causing his aversion to conflict with other civil rights leaders. Martin also disapproved of his father's compulsive infidelities, telling a young woman friend that he intended to be a faithful husband himself – an intention he would not live up to.
As he prepared for a life as a preacher, he studied theology in a small seminary in Pennsylvania, 'finding a voice, a voice that combined what he had learned from his father and his fellow Black preachers as well as from his professors, a voice full of passion and sophistication, a voice that would appeal to audiences across racial and economic lines, a voice that would one day be essential to the success of the civil rights movement.'
He then enrolled for a PhD in Boston University, which he was awarded in June 1955. He had in the meantime married Coretta Scott, a woman of great strength of character, who was initially more invested in the fight for civil rights than her new husband.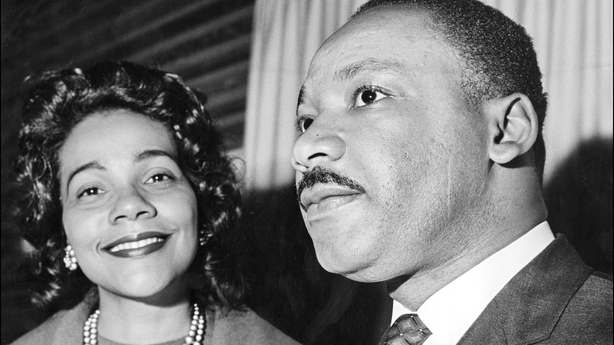 But luck took him to his first ministry in Montgomery, Alabama, where the civil rights movement was about to explode into life over the issue of segregation on public transport, after Rosa Parks famously refused to give up her seat on the bus to a white person.
King was chosen to lead the Montgomery Improvement Association, and thus the bus boycott, partly because of his evident moral and physical courage, but largely because he hadn't been in town long enough to make enemies. Had he not thus become a leader of his community, almost by accident, friends believed he would have given up his role as a pastor to become a college lecturer.
The accident turned out to be a happy one, because Martin Luther King proved to be a brilliant leader of the civil rights movement. His first speech as leader, to a congregation of thousands in a church in Montgomery, was an electrifying triumph: 'It was the day, at the age of 26, that King found his voice, preaching a mixture of political agitation and gospel, making the radical seem reasonable, perhaps inevitable. The world would change. All men would be free. Their time had come. He promised.'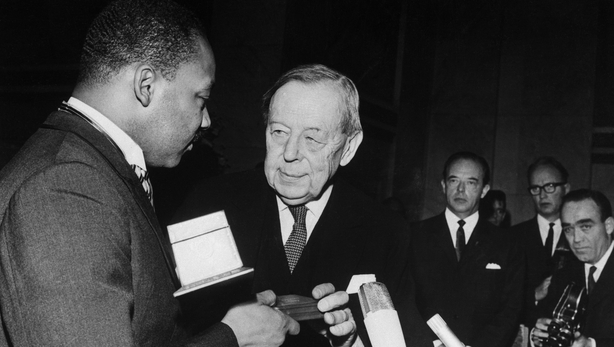 What made him such a spellbinding speaker? Eig tells us that he used many of the same skills as professional singers. 'He controlled his tempo, picking up speed in a way that made his audience feel as they were moving with him, as if they wanted to sing along. He used harmonics, varying his pitch, to make his speech melodic and never monotonous. And he controlled his rhythm masterfully, pausing when he wanted his audience to contemplate his words and repeating phrases without pause when he wanted listeners to feel those same words.'
His passionate oratory, his moral courage, and his absolute commitment to non-violence made him an inspiring and effective leader. But his flaws were also evident, particularly his repeated infidelities, which were documented by the FBI which bugged his phone lines and hotel rooms.
The odious Director of the FBI, J. Edgar Hoover, detested King, and was determined to bring him down. He listened to all the recordings, ordering that the more lurid details should be passed on to journalists. In one case, after King made 'a highly distasteful joke about [the recently assassinated] John F. Kennedy's sex life, Hoover made certain Kennedy's brother, the attorney general, heard about it.' Journalists sometimes raised the issue with King, but he simply refused to address the charges. Neither would the FBI make formal accusations, so the stories were not reported.
Eig makes the point that King was thus saved by journalists with standards of fairness and decency; but these same journalists did nothing about the more important story – that the FBI was trying to destroy the nation's foremost civil rights leader.
Those efforts continued to the end of King's life – the FBI reports poisoned his relationship with President Lyndon Johnson, and put him under continued personal pressure as more and more people heard the rumours about his personal life, and the threat of exposure grew.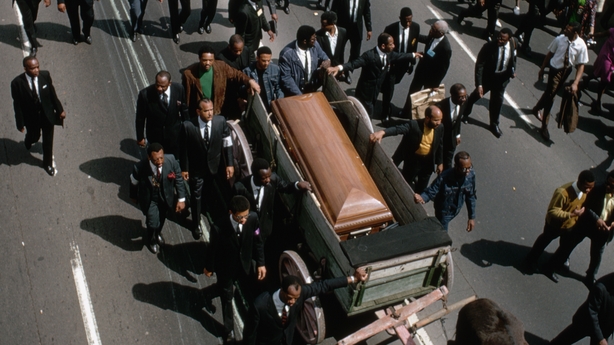 While King was too radical for Hoover, he was too moderate for others, particularly in his absolute insistence on avoiding violence. King wasn't in Selma, Alabama in March 1965 on the day peaceful marchers were beaten by State troopers and police as they tried to cross the Edmund Pettus Bridge on their way to Montgomery. But he arrived shortly afterwards to take charge of a follow-up march. He was under pressure from his colleagues to go ahead with the march, and from the White House to call it off. King prevaricated, but finally decided to go ahead. Attorney General Nicholas Katzenbach remonstrated with him on the phone: 'Dr King, you promised you would not march.' 'Mr Attorney General, you have not been a Black man in America for the past three hundred years.'
In the end, King reached a deal with the authorities – without telling his followers – that he would turn the march around when it reached the bridge; in return, the government promised that the marchers would be left alone by the state troopers. This was in line with King's philosophy of non-violence, but it made him appear weak to many of his followers.
But in fairness, King's approach did lead to the Civil Rights Act of 1964 and the Voting Rights Act of 1965 – the most significant moves on civil rights to that date. But for Martin Luther King, this was not enough; while segregation might be in retreat in the south, there were still enormous challenges in the north. White northern liberals who despised the overt racism of the south seemed blind to the more covert discrimination in their own cities. Asked to come to Chicago to fight racism in the north, King once again answered the call, leading to an exhausting new front in the civil rights struggle.
We need your consent to load this rte-player contentWe use rte-player to manage extra content that can set cookies on your device and collect data about your activity. Please review their details and accept them to load the content.Manage Preferences
Listen: Martin Luther King III talks to Ray D'Arcy
As Eig points out, King had been saying for years that the North had a problem which only mass action could resolve: 'Only a reckoning with racism would kill it... Having won a great victory with the Voting Rights Act, King chose yet again not to step aside but to step forward, into the breach...' He would not, however, live to see how that fight worked out, as he was murdered in April 1968 in Memphis.
He had for years had premonitions of death. After John F. Kennedy's assassination, he told his wife: 'This is what is going to happen to me also.' Coretta tried to comfort him, but couldn't disagree – she believed he was correct. In April 1966, he was discussing with film producer Abby Mann a possible movie about his life. To Mann's question about how it would end, King replied: 'It ends with me getting killed.' Though he was smiling, Mann felt he wasn't joking.
And the night before he was killed, he made a speech – described in electrifying detail in this book – at which he once again contemplated death: 'Like anybody, I would like to live a long life... But I'm not concerned about that now. I just want to do God's will. And He's allowed me to go up to the mountain. And I've looked over. And I've seen the Promised Land... I may not get there with you. But I want you to know tonight, that we, as a people, will get to the Promised Land! So I'm happy tonight! I'm not worried about anything! I'm not fearing any man! Mine eyes have seen the glory – of the coming of the Lord!'
King's martyrdom set the seal on his elevation to the American pantheon and, as mentioned at the outset, the veneration he has since been accorded has obscured the real Martin Luther King.
As Eig points out: 'Our simplified celebration of King comes at a cost. It saps the strength of his philosophical and intellectual contributions. It undercuts his power to inspire change... Today, his words might help us make our way through these troubled times, but only if we actually read them; only if we embrace the complicated King, the flawed King, the human King, the radical King; only if we see and hear him clearly again, as America saw and heard him once before.' Reading this excellent book is a good place to start.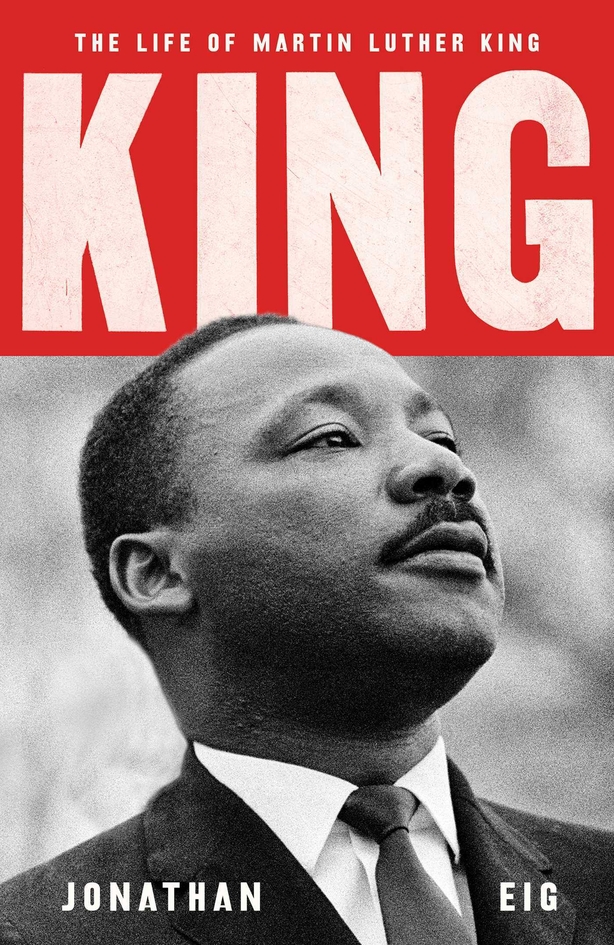 King: The Life of Martin Luther King is published by Simon and Schuster