As one of the most accomplished and prolific living authors of our time, Margaret Atwood has become enshrined in our consciousness as a gifted world builder, a canny soothsayer, and a critic of the modern world.
But as her latest collection of short stories – her first in over a decade – proves once again, she's also an impassioned observer of everyday people and their struggles, with a hilarious sense of humour.
Comedy and tragedy combine in Old Babes in the Wood, a collection of stories written in the aftermath of the passing of Atwood's longtime partner, Graeme Gibson – to whom the collection is dedicated.
The stories are split into three parts that tell the story of a couple, Nell and Tig, from their quietly joyous marriage to Nell's life after her husband passes away.
The themes of grief, enduring love, perseverance and wonder at the human experience are punctuated – and arguably enriched – by the central section, a bewitching collection of fantastical stories that feature everything from an alien storyteller to a snail enduring its own version of Kafka's Metamorphosis.
We need your consent to load this rte-player contentWe use rte-player to manage extra content that can set cookies on your device and collect data about your activity. Please review their details and accept them to load the content.Manage Preferences
Listen: Margaret Atwood talks to Brendan O'Connor
Death thrums through the collection, starting in the first story, First Aid, where we meet Nell and Tig taking a first aid course. Tasked with learning how to prevent death, we watch at the couple instead giggle and joke about their instructor, reflecting on their near misses, the times they were unprepared against danger without even knowing it.
"Had they really been that careless, that oblivious?" Nell wonders. "They had. Obliviousness had served them well."
This look back over her shoulder follows Nell through the collection. In Two Scorched Men Nell recounts trips to France where she and Tig would spend their days with two friends, John the displaced Irishman who "reserved a special circle of hell for his native country" and Françoise the affable and upbeat Frenchman devoted to John.
Her memories, particularly of John's stories of "the venality of the politics, the perviness of the clergy, and the dumb-cluckery of the average Irish peasant" and Françoise's playful antics and stories from his time as a World War II soldier, are delightfully raucous, before she lands back in the present.
"They're dead now", she thinks. "A thing that happens increasingly: people die." Atwood's deadpan delivery captures the overwhelming weight of loss in a way only someone with her experience could.
In another section, she recalls a French woman she would pass working on her farm, who she is sure must be dead by then: "She's part of what's gone, everything that's been swept away." This stacking of losses is acutely observed, part of the way grief works in the long term.
"Maybe forgetting is the blessing", she writes.
Atwood intuitively knows when to inject some humour, which she does flawlessly in Morte de Smudgie, in which Nell, overcome with the loss of her beloved cat, finds an outlet in rewriting Tennyson's Morte d'Arthur with Smudgie in the leading role.
This gently absurd version of an elegy segues into the second section, which deviates gloriously from the understated and heartfelt reflections of Nell. My Evil Mother tells the tale of a mother and daughter at loggerheads. This story, filled with enchanted vignettes about witches and magic, holds a deeper fable about a family's shared grief and its lasting effects.
Atwood's arch sense of humour shines in this section, from the mention of the mother's nemesis Miss Scace collecting penises and "feeding them on grains of wheat. That's the usual method of tending penises", to an imagined interview between Atwood and the deceased author George Orwell in which he refers to her mortal body as a "meat envelope".
While Atwood's insights into grief are generously shared throughout the collection, these enigmatic and curious stories also hide her thoughts on existence itself and what comes next. In Metempsychosis: Or, the Journey of the Soul a snail's soul is transported into the body of a human, resulting in a humorous but considered exploration of souls themselves.
"They were right about the soul: there is one", the snail says. "But nothing else we were told was correct, as it turns out."
In Atwood's exploration of life, death and what comes afterwards, storytelling emerges as her main tool against the darkness. Her characters, each of which trills with life, find solace in remembering and recounting through words, as Nell reflects early on: "We resist the notion that we'll become mere handfuls of dust, so we wish to become words instead. Breath in the mouths of others."
In Atwood's hands, words become a form of protection, for us but also for the people we've lost. "And did you feel protected?" asks the rumoured witch mother, interrogated about the truth for a final time by her exasperated but grieving daughter. The daughter's ambiguous answer could be any of ours.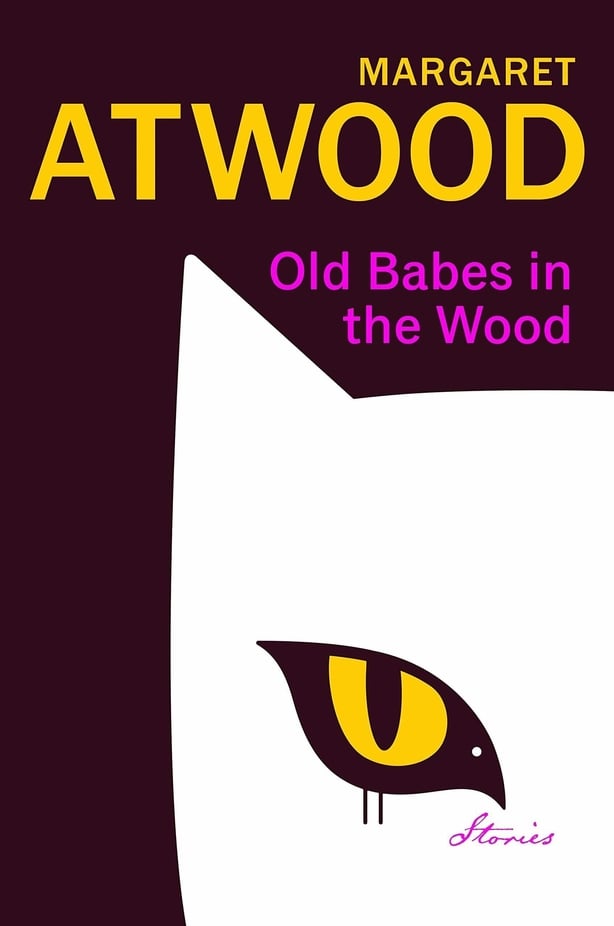 Old Babes in the Wood is published by Penguin