'As an avid record collector, I love nothing more than a challenge.' Paul McDermott previews An Draíocht – the music of Sliabh Luachra, his new Lyric Feature documentary.
---
A few years ago I watched a YouTube video in which my friend Eoin Stan O'Sullivan, Sliabh Luachra Musician in Residence, interviewed the renowned Sliabh Luachra fiddle player Paddy Jones.
The interview ultimately sent me on a search to track down a series of old vinyl records and to learn more about the music of Sliabh Luachra.
We need your consent to load this YouTube contentWe use YouTube to manage extra content that can set cookies on your device and collect data about your activity. Please review their details and accept them to load the content.Manage Preferences
Sliabh Luachra is the border region of Northwest Cork, East Kerry and Limerick. It stretches from the Mullaghareirk Mountains in the north where the River Blackwater rises and follows the path of the river south to Rathmore. It's an area hard to define geographically but Castleisland in Co. Kerry is often thought of as its western flank and Newmarket in Co. Cork its eastern.
An upland boggy region, Sliabh Luachra literally translates to "the rushy mountain" or "the mountain of the rushes". It's a region renowned for its high concentration of musicians and its own unique style of Irish traditional music, predominately a repertoire of polkas and slides.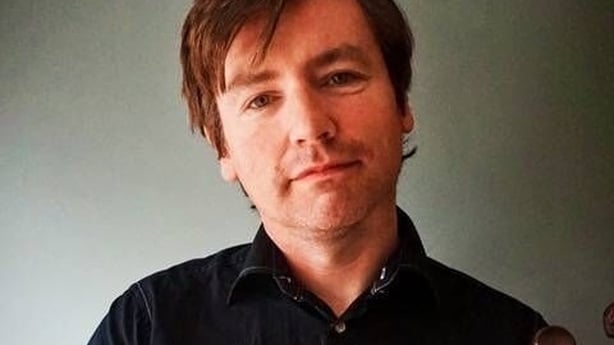 Stan asked Paddy to describe the music of Sliabh Luachra. "This is always the problem, trying to define the indefinable," said Paddy.
"The draíocht, if it can be defined, it's no longer draíocht, it's a reality. That's what makes it the draíocht, it's not a reality, it's in the realm of legend. Magic doesn't fully express this. The draíocht takes you into the dimension of the imagination. When you hear great musicians playing music like this it takes you on the magic carpet, the magic ride of the imagination."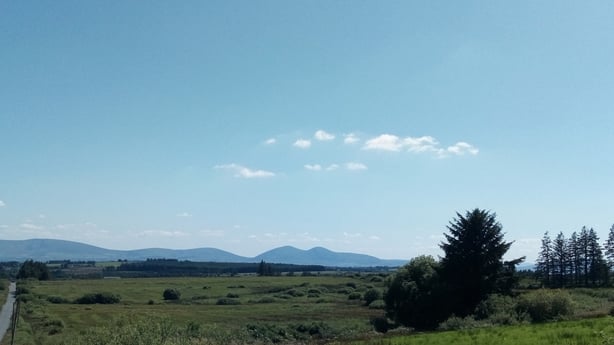 I was gobsmacked. Paddy was describing the pleasure of listening to music in terms I'd never heard before: an draíocht – "the magic". Paddy continued and described the music of his music teacher, the famed musician, Pádraig O'Keefe. He also spoke about The Star Above the Garter, the 1969 album by siblings Denis Murphy and Julia Clifford that was released on Claddagh Records.
I had heard the names Pádraig O'Keefe and Denis Murphy before and I associated them with Liam Clancy. I knew I had an old vinyl record with them on it. The Lark in the Morning, a beautiful compilation album subtitled "Folk Songs and Dances From the Irish Countryside". It features Liam Clancy, Tommy Makem, Paddy Tunney, Peg Power and a host of others. I had bought it years ago in a secondhand record shop after reading Liam Clancy's autobiography, The Mountain of the Women.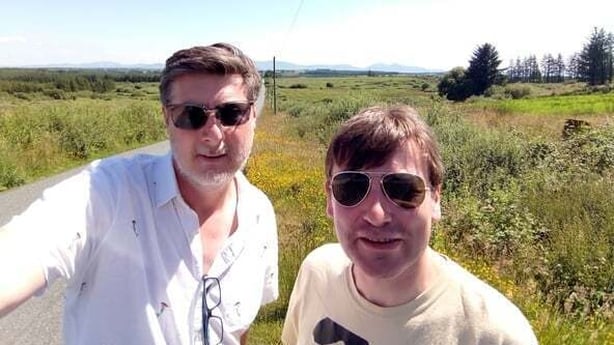 The Lark in the Morning collects songs that were recorded by Diane Hamilton, heiress to the Guggenheim empire, in the summer of 1955. Sure enough there on the backcover was a photo of a young smiling Liam Clancy. Above Liam is an iconic photograph of Pádraig O'Keefe. He has a glass of stout in one hand and his fiddle and bow in the other.
Liam Clancy accompanied Hamilton around the country when she recorded these tunes. In his book he describes finding O'Keefe in a pub in Castleisland: "The treasure that emerged from the session was the photograph of Pádraig with the glass of Guinness in one hand and the fiddle and bow in the other. Look carefully at the bow. See? The strings are held away from the wood by the cork of a porter bottle. Many musicians pay thousands of dollars for the right bow to suit them. Vanity!"
I wanted to learn more about Sliabh Luachra and I wanted to hear this music. I contacted Stan and asked for his help. He told me to try and track down The Star Above the Garter. He advised that, "it may take a while to get used to it but it's the real thing in its rawest form." He cautioned me, "hard to come by on vinyl and I'd say it's because anyone who had it wore it out."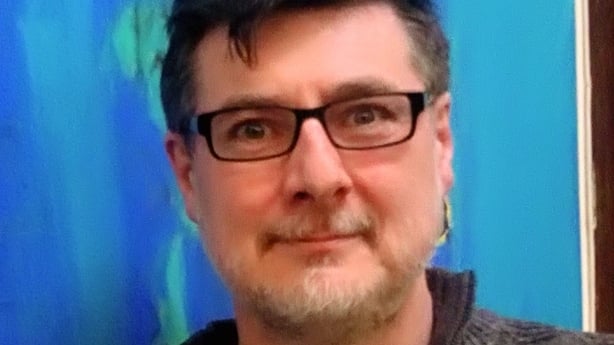 Now anyone who knows me will fully understand that this was akin to a gauntlet being thrown at my feet. As an avid record collector, I love nothing more than a challenge. The quest was on, I'd find it. I searched car boot sales, antique shops, secondhand record shops, flea markets and record fairs. Eventually I found The Star Above the Garter and along with it I discovered Kerry Fiddles, an O'Keefe, Murphy and Clifford album. This record turned out to be Volume One of a Six Volume series of vinyl records titled Music From Sliabh Luachra that was released on Topic Records, the famed British Folk label, back in 1977. My search was cast wider, if this was just one of six - then obviously I needed to track down the other five volumes and complete the set. Obviously, right? At the point where I thought my quest was ending it turned out to be only just beginning. As Paddy Jones might have put it, I had stepped onto the magic carpet.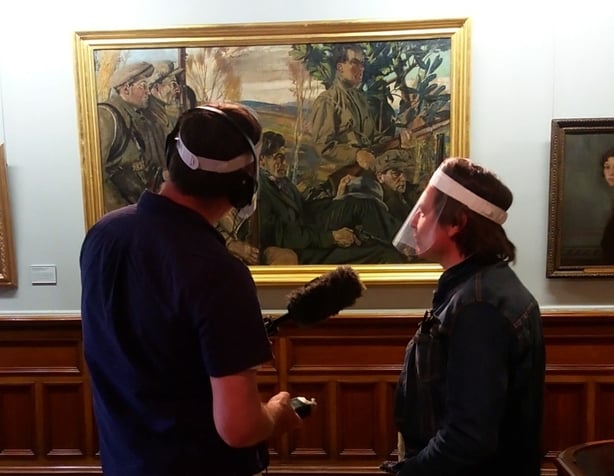 My immersion in this music and tradition was aided by Stan. Together we travelled to Cork and Kerry visiting villages and townlands surrounding the River Blackwater trying to describe the magic of this music and its origins in the "rushy mountain". Along the way I recorded stories of the Sliabh Luachra masters and we met musicians young and old. Ultimately as my quest climaxed, the realisation dawned on me that my embrace of this tradition's past was matched by Stan's passionate compulsion to push the tradition forward and safeguard its future. I was obsessing over old vinyl LPs whereas Stan was forging forward releasing music by a new generation of talented musicians.
I didn't get to meet Paddy Jones as he sadly passed away on the 30th of May 2020. He inspired my quest so in his honour I've named the documentary An Draíocht. It's about a search for records, it's about looking into the past at a musical tradition while at the same time pushing that tradition forward.
An Draíocht airs on the Lyric Feature, Sunday 12 March, 2023 on RTÉ Lyric fm - listen to more from The Lyric Feature here.