Author Karl Geary introduces his new novel, Juno Loves Legs, an epic and heartbreaking story of a young friendship set in working-class Dublin in the 1980s.
---
'And suddenly in the crowd, you meet a human glance, and your burdens are made light, as after a communion. Isn't it so?' - Andrei Tarkovsky.
We first meet young Juno on the edge of adolescence, growing up in the shabbiest house on the shabbiest street. She is set adrift, alone, until one day she risks standing up for the only gentle boy she knows, and he surprises her by taking her hand and standing up for her, and for the next decade they will stand for each other.
The dark can be lifted by friendship; only through love is their emancipation. Juno loves to read, she loves her Mam, she loves Missus G. her libarian, but mostly, Juno loves Legs, she loves him to bits. His real name is Sean but she has nicknamed him 'Legs,' and, like their friendship, it stuck.
Their journey through 1980's Dublin is exuberant, treacherous and filled with resistance, courage and non-courage. 'Freedom,' Sartre said, 'is what we do with what is done to us.'
Dear Christ @GearyKarl you've broken my heart. This is a tender painful book. Out 9th March. pic.twitter.com/9zVIoXsaa5

— Siobhán McSweeney (@siobhni) January 1, 2023
We follow the young duo through the 1980's, a time of turbulent social and economic changes in Ireland, as the cloak of Catholicism finally begins to recede and the bright shinning promise of modernity lies just beyond the reach for most. Power remains fixed, the same system of oppression that operates blindly on all disenfranchised people remains. And although neither Juno nor Legs understand the banal indifference of the state, or the institutional cruelty of the church, they lie beneath the rubble of its effect.
Navigating youth and beauty as their only commodity, they strike out together, into the fledgling world of art, the markets and thrift shops and arcades of Dublin, and late night parties in abandoned and grand buildings, but the secrets they've kept from each other finally catch up and may be their undoing.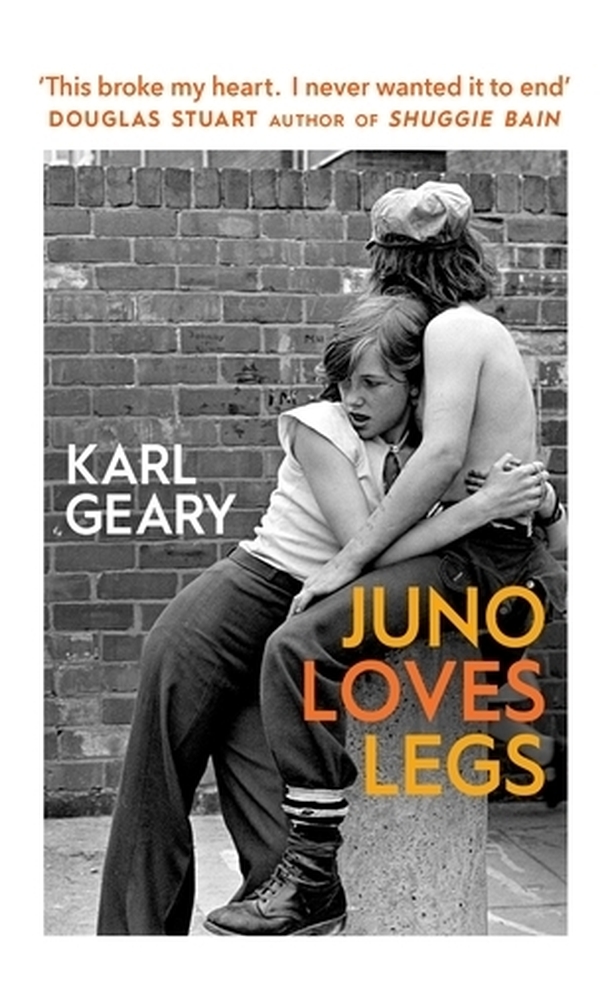 Juno Loves Legs is published by Harvill Secker on 9th March.