I owe a very great debt to the American writer Peter Guralnick. Every time we speak I make a real point of saying so, and of saying thanks. Over the years his writing has sent me of on all manner of musical adventures, and even pilgrimages to sites like the birthplace of Elvis, the grave of Bill Monroe, and to an enormous wooden throne on which sat the Bishop – Dr Solomon Burke.
Among Pete's books are Sweet Soul Music, Lost Highway, Feel Like Going Home, Searching for Robert Johnson and his definitive two volume biography of Elvis – Last Train the Memphis: The Rise of Elvis Presley and the follow-up Careless Love: The Unmaking of Elvis Presley. His most recent book The Birth of Rock 'n' Roll: The Illustrated Story of Sun Records and the 70 Recordings That Changed the World (with Colin Escott) is a big and beautiful affair packed with photographs, and containing the world's greatest discography in its entirety. The famous Sun Studios insignia shines on the cover, a crowing rooster surrounded by sunbeams and bordered by musical notes, and there's a foreword by his old friend, the late Jerry Lee Lewis.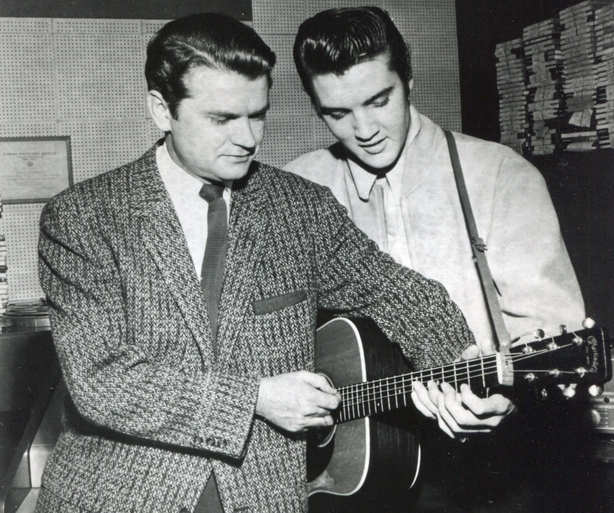 Some years ago I travelled to Memphis to interview the man who founded Sun Records, Sam Phillips. I sat in the chair that "Elvis used to sit in" and listened to the most extraordinary tales of a visionary mission to change the world, starting with the immediate locale. He signed black artists, he signed white artists and he truly believed that this music, if people could get to hear it, would bring about much needed social change. He also knew that if he could find a white singer who could sing like a black man he'd have a crossover superstar on his hands. He wasn't wrong.
But even to leave Elvis aside, the Sun Records roster can make your head spin. Howlin' Wolf, Johnny Cash, Carl Perkins, B.B. King, Roy Orbison, Jerry Lee Lewis, Ike Turner, Charlie Rich, Rufus Thomas and a host of other performers singing blues, various forms of country and of course that sexy hybrid – rock n'roll. OK, Sun is not exactly "the birthplace of rock n'roll" and Rocket 88 is not exactly "the first rock n' roll record" but even so – to visit Sun Studios on 706 Union Avenue and stand in the very room where it all happened is quite the experience. The very spot where Elvis, Scotty and Bill kicked into That's All Right Mama and Sam said, that's it! That what I've been waiting for.
We need your consent to load this YouTube contentWe use YouTube to manage extra content that can set cookies on your device and collect data about your activity. Please review their details and accept them to load the content.Manage Preferences
Peter speaks very highly of Sam Phillips, and of the musicians he came to know over the years – extraordinary talents like Charlie Rich and Jerry Lee. He writes about them, as he always has, with respect and highest regard. In fact, Peter only writes about the artists for whom he has a real passion. He'll tell you that he approaches things as a fan and while this is true, there's also a touch of evangelism about his life's work.
In the introduction to his previous book Looking To Get Lost – Adventures In Music & Writing, Peter writes, "What I was interested in was exhortatory writing, writing that would bring the reader to the same appreciation of Ray Charles, Skip James and Charlie Rich that I felt, that would in a sense mimic the same emotions not just that I experienced but that I believed the musician had put into the music in the first place."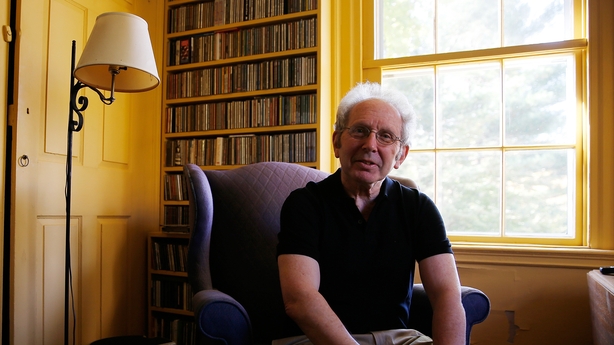 It's a welcome approach. Especially in music writing. Anybody can hammer out a few smartass paragraphs on something they don't like or, to be more accurate about it, don't even begin to understand, but Peter Guralnick inhabits another space entirely. He deals in only in what he loves, and he's pretty sure you'll love it too. This is precisely why, the next time we speak, I'll make a point of thanking him again.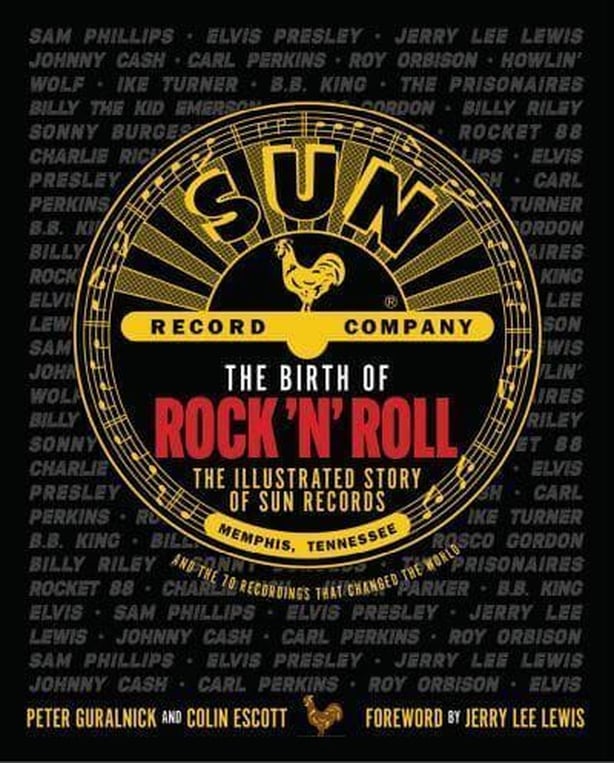 Rock 'n' Roll: The Illustrated Story of Sun Records and the 70 Recordings That Changed the World (Omnibus Press) is out now. John Kelly presents Mystery Train on RTÉ lyric fm every Sun - Thu from 7pm - listen back here.