The Coiffured, an exhibition which looks at historical art through the prism of hairdressing opens today at the Irish Architectural Archive in Dublin
Leitrim based artist Amanda Jane Graham, herself a trained hairdresser, explores significant historical landmarks in the history of hairdressing, from the headdresses of Egyptian pharaohs to Queen Marie Antoinette and 18th century Irish parliamentarian Edmund Burke.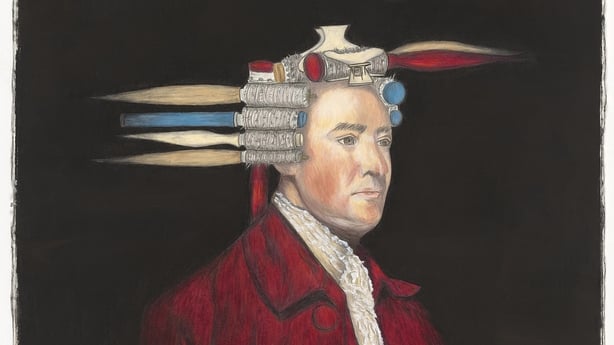 Her work brings together art history, hairdressing history and her expert knowledge of hairdressing techniques and looks at the rich and fantastic history of the hairdressing profession. Graham also highlights the significant contribution of hairstylists to art history and directly places the hairdressing profession within the frame of historical portraiture.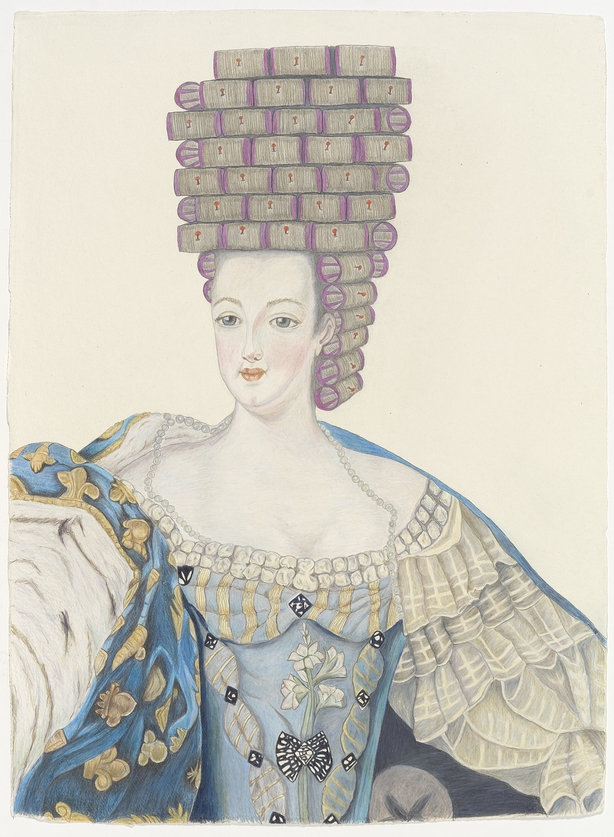 The Coiffured is a series of twenty humorous drawings and four 3D printed sculptures inspired by work dating from 300 BC to the 18th century. The exhibition also features a sound installation, a series of recorded interviews with hairdressers from different backgrounds illustrating the day to day experience of hairdressing and using a hood dryer as a sound booth.
The exhibition runs at the IAA on Merrion Square until February 24.