Here is your guide to the hottest new acts, as RTÉ 2FM names the following acts and artists to see, listen to and enjoy in 2023.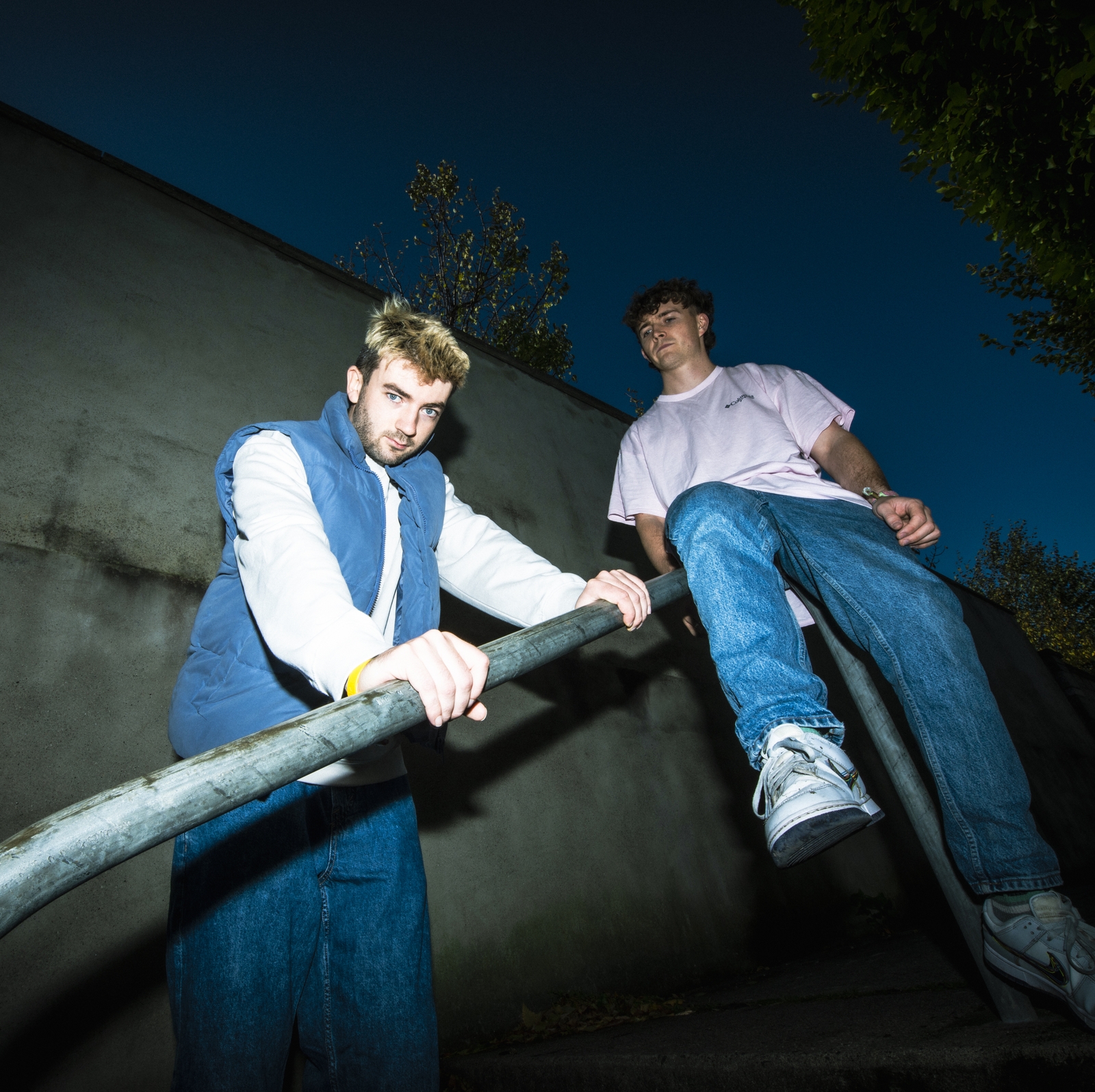 49th & Main
Hailing from Kilkenny, 49th & Main are an indie-pop duo consisting of producer Ben O'Sullivan and vocalist/multi-instrumentalist Paddy King. The pair first met in school and began working on music together, with O'Sullivan dabbling with acoustics and how to record King's guitar. They both decided to join a group of friends moving to Canada for the summer in 2019, they decided to take with them some recording equipment on the off chance they'd get some time to experiment. Little did they know that by the time they returned home, they'd have the bones of their debut project.
Learning music from a young age, King began writing his own music at 15 and busking on his hometown's busy cobbled streets. In university he became interested in house-music, electronica and more alternative modes of creativity, and developed an urge to give different genres a go.
O'Sullivan had taken to video editing, before slowly transitioning to music production when he was introduced by a friend to FL Studio. Self-taught, O'Sullivan was inspired by American artist/songwriter Jon Bellion's 'Making of' videos to try his hand at creating electronic pop beats. By the time college rolled around, O'Sullivan had been producing for almost a decade and was looking for fresh ways to be creative. When King approached him to move to Canada for a summer, it struck him as the perfect opportunity to try something new.
In Vancouver (just off 49th & Main Street), the two wrote and produced music, "for the craic" when "all of sudden we had two songs we really liked and decided we wanted people to hear them". On the eve of a worldwide lockdown, 49th & Main introduced themselves to the world with the trap-infused Party Alone, in collaboration with former classmate TraviS. Soon followed by their debut project Neon Palm Trees which jumped between genres effortlessly as the pair blended dual influences without fear of insult. What followed, however, was beyond even the wildest of expectations. In April 2020, 49th & Main released 'Catching Eyes', a lo-fi banger which has gone on to generate over 13 million streams on Spotify and propel the duo to new heights. 49th & Main have released collaborations with artists such as Sarah Carton, Khakikid, Landis and Chameleon. They have attracted global attention across the industry, joining Red Light Management's exciting global roster. Excitingly, the band recently announced that they have signed a global record deal with independent label Counter Records.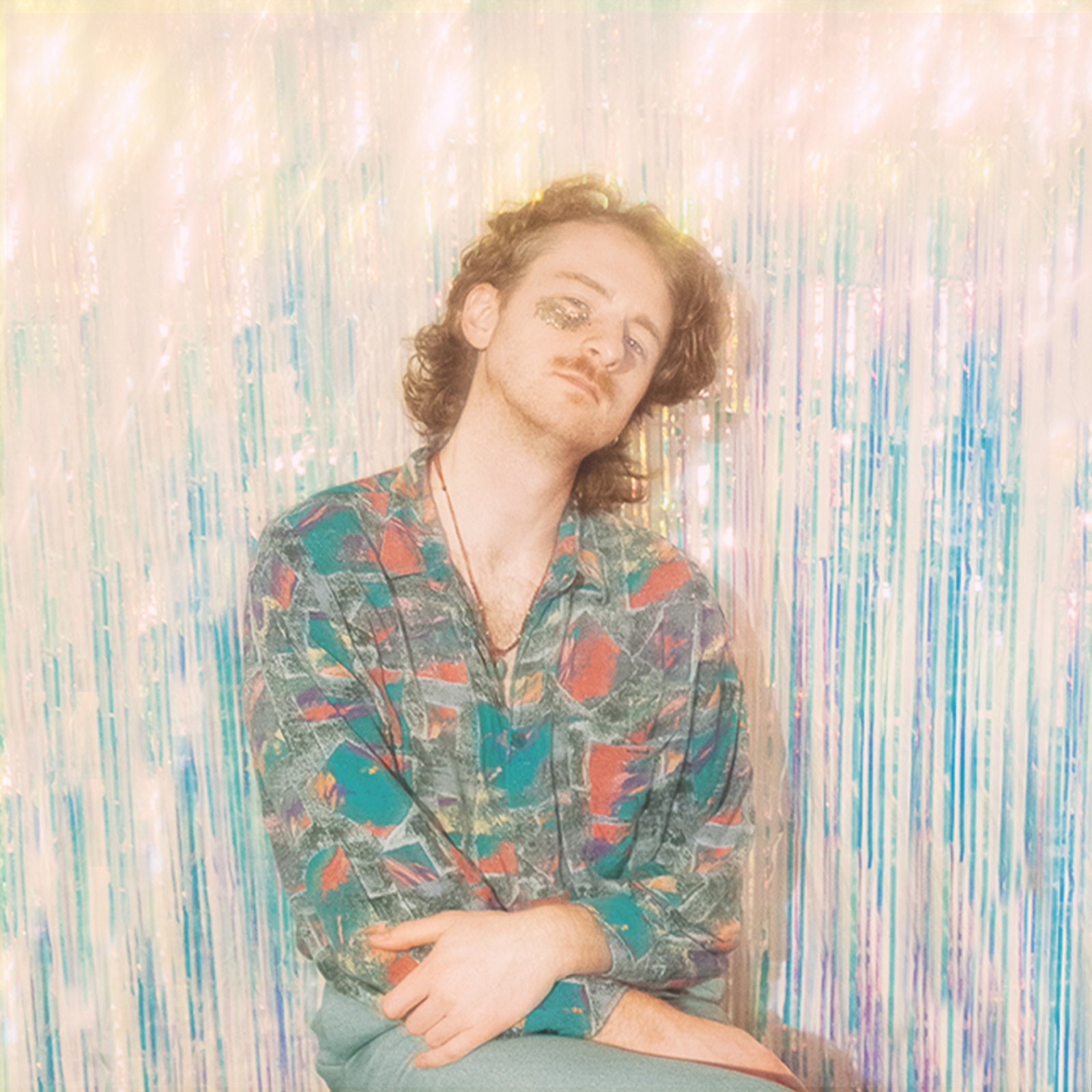 Aonair
Aonair's sound combines lush electronic production with dreamy reverbs, huge drum sounds and soaring vocal melodies to create a dreamy but powerful sound. Influences include The War On Drugs, Tears for Fears, Julie Cruise and The Blue Nile.
During the COVID pandemic, Aonair began working on a collection of songs between studios in Dublin and his grandparent's house in the picturesque seaside Donegal village of Rathmullen. The results of this are big and bold, synth-drenched upbeat indie-pop tracks with an 80's edge. Off the back of a super busy summer appearing at Electric Picnic, Kaleidoscope, All Together Now, Stendhal and more, Aonair released the new EP Loveheart Birthmark in Oct 2022 to high acclaim.
"Fantastic" Gemma Bradley, BBC
"An artist to keep an eye on" Indie Buddie
"Unabashedly bright synth-pop" Nialler9
"Obsessed since he released it" BBC Across The Line
"Simply brilliant....have been listening to this all day" Ed Smith Today FM
"Dreamy and beautifully written electro-pop" Hot Press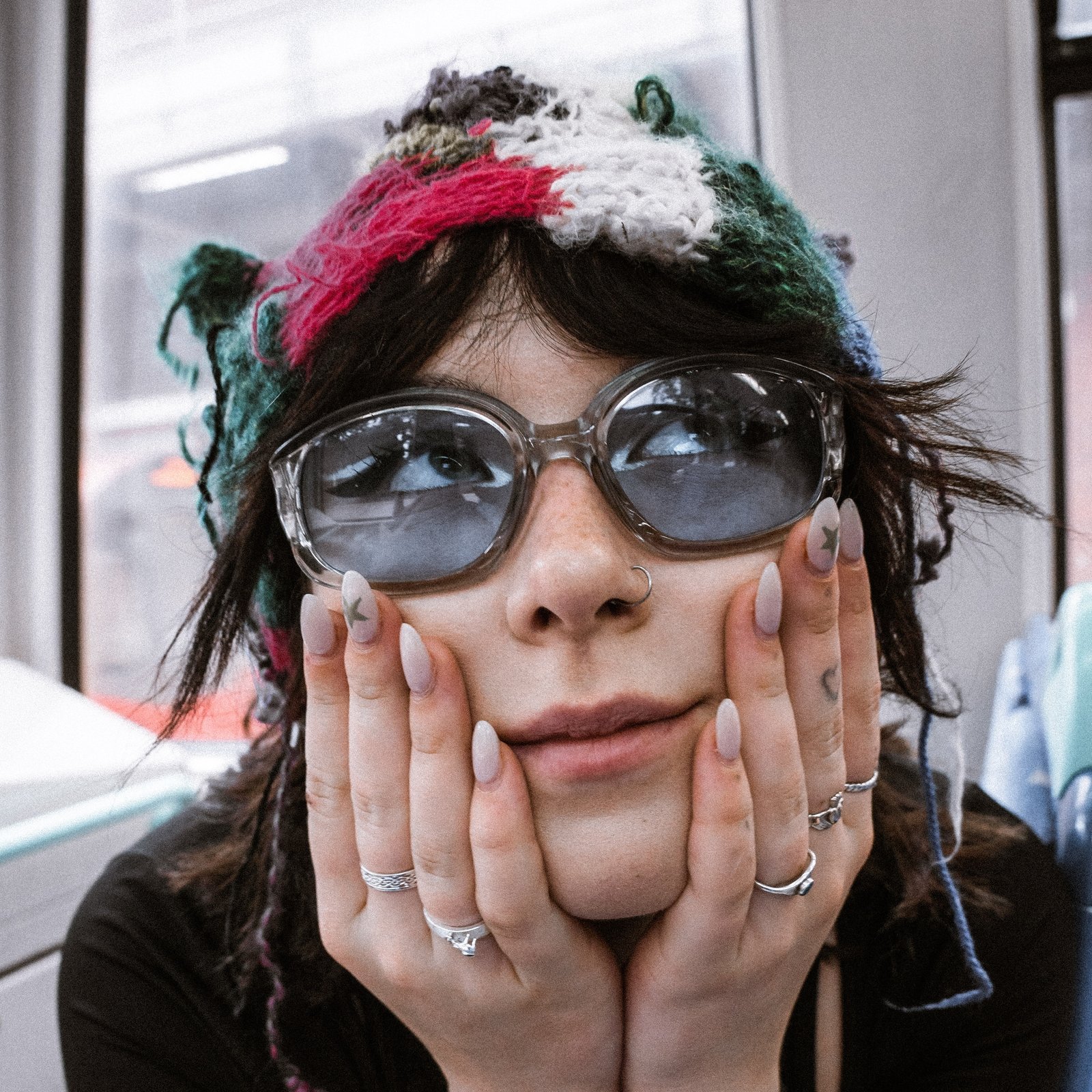 April
In 2022, everything changed for April. Hitting play on the artist's forthcoming mixtape STARLANE, named after her recording studio's local DLR station, threads of dance music and high-octane pop both weave their way into her boldest, brightest release yet. April drew on a set of influences ranging from the left-field indie-pop of The 1975 and The Japanese House, to the threads of UK Garage and drum'n'bass, that pulsed through her countless nights out in London clubs. STARLANE's lead single 54321 is co-written with indie singer-songwriter Matt Maltese, and produced by Danny Casio (Joy Crookes, Griff).
Rewinding back to her upbringing, April grew up in a loud, busy household in Kilcullen Co Kildare, the oldest of seven kids. When she wasn't sneaking into abandoned houses and exploring nearby rivers, you'd find her hidden away at home, writing songs about heartbreak she didn't understand yet, and her dreams of pursuing music. She often felt nagging doubts that as an aspiring Irish musician, there was no place for her in the spotlight. Moving to Dublin aged eighteen was the huge catalyst that kickstarted April's own journey. "When I first started releasing music in 2018, it was a really special time; I was listening to artists like Kojaque, Biig Piig and Soft Boy Records... I was obsessed with it".
Now based in London, April is signed to Atlantic and fresh from a tour supporting Claud across Europe, STARLANE isn't only the beginning of a personal chapter. It marks a moment of newfound clarity, and an artist just getting started.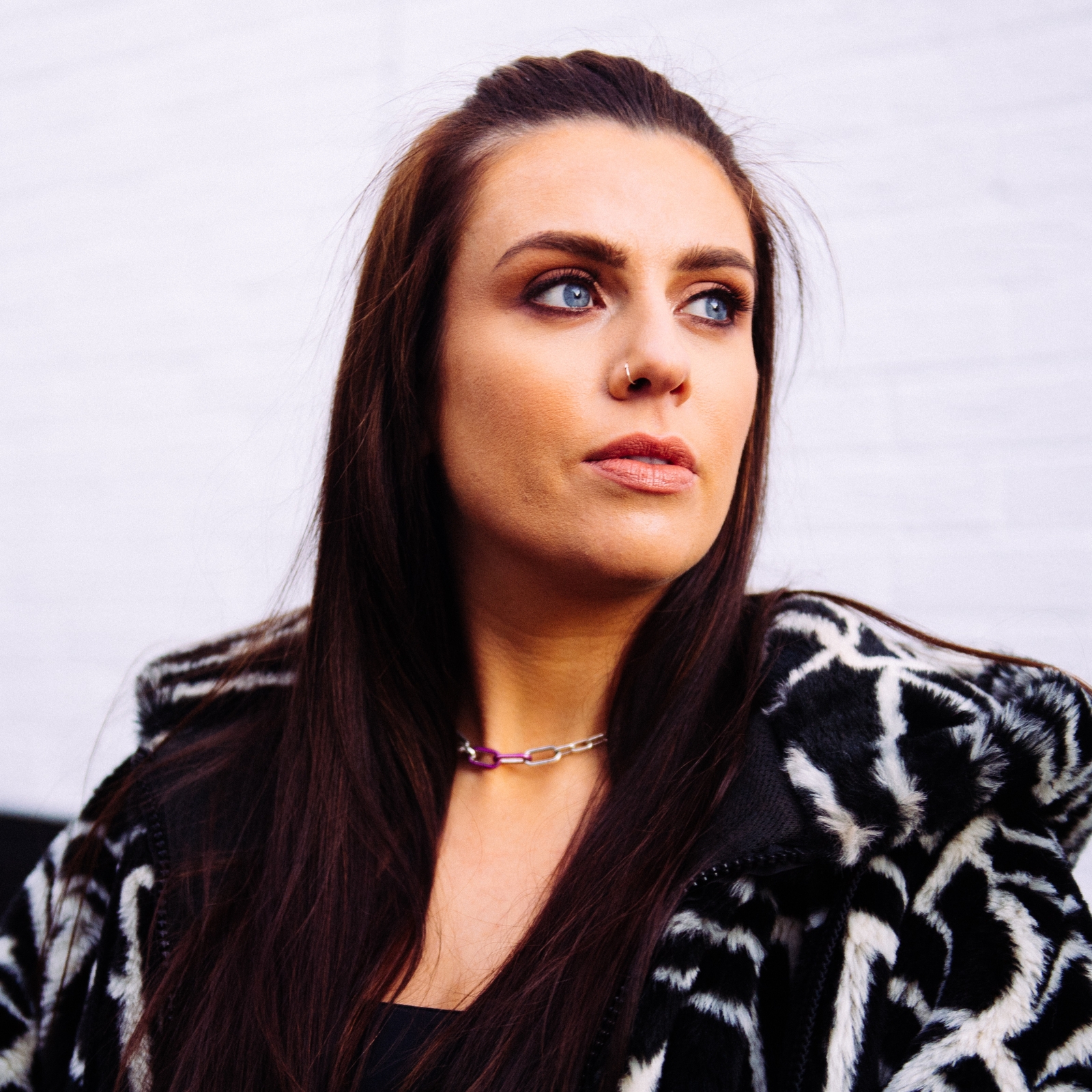 Jen Payne
Kildare based DJ and producer Jen Payne is pinned as 'one to watch' and is breaking down boundaries with her track Pon De Replay soaring up the charts on Beatport making her the first UK & Éire female artist to deliver a solo Tech House top 10 on Beatport. Jen's releases have been playlisted on Capital Dance and supported on KISS, David Penn and MistaJam and more. 2022 was a huge year for Jen and there are plenty more dance floor heaters to come from the studio!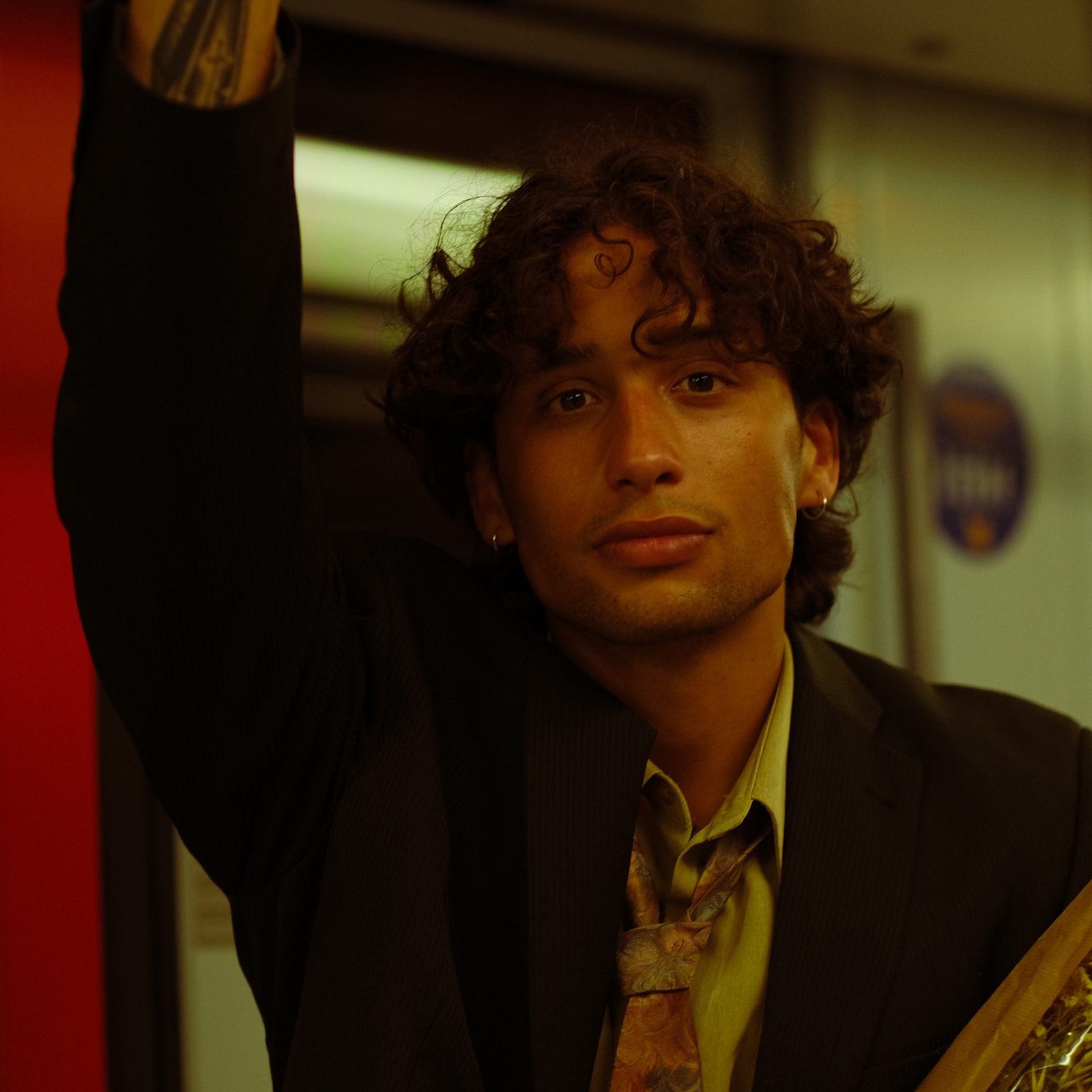 KhahiKid
KhakiKid has had a whirlwind of a start to his career - exploding onto the scene just over two years ago, drawing in fans instantly with his alt-style and distinctive tone. Growing up in a large family in Crumlin, Dublin, there was never a quiet moment. Huss had to grow up a lot quicker than most and poured his heart into writing lyrics in his teen years and teaching himself to produce from his bedroom, influenced by the evolution of Mac Miller and the authenticity of Tyler, The Creator.
His debut EP Elevator Music, along with new single and video Babybrown, featuring previous singles Woodstock, Sports & Tattoos and Shlumped Up, has racked up over 2 million streams. Elevator Music cements KhakiKid as an undeniably fresh presence in the burgeoning Irish rap scene, capturing the essence of summer in his unique sonic world. Speaking about the EP, KhakiKid says, "I see Elevator Music as the opening Soundtrack to a movie that's being written in real time. I love the idea of listeners first stepping into the lift and not knowing what floor or world they'll be taken to, because I'm in the exact same position as them."
With this EP KhakiKid is just getting started and is marked as one of the most exciting new artists to watch.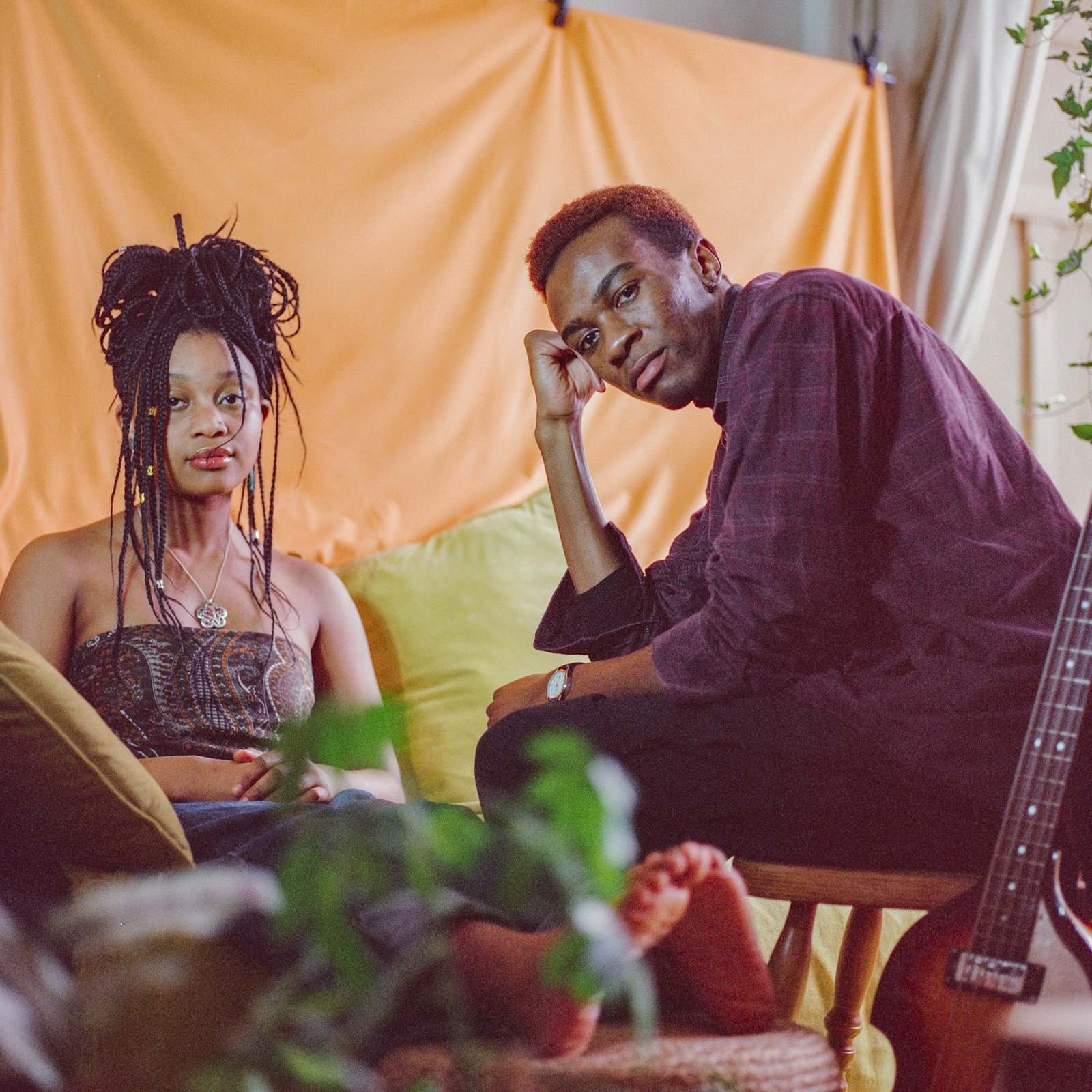 Negro Impacto
Negro Impacto are a Dundalk duo comprising of vocalist and songwriter Chi Chi and producer, multi-instrumentalist Laurence (aka StrangeLove). After meeting in a Dublin skatepark and realising that they were neighbours back in Dundalk, a beautiful friendship formed between Chi Chi and Laurence. In 2021 they decided to join forces to create Negro Impacto and in such a short space of time the pair quickly gained attention as major ones to watch in the Irish music scene. thanks to their unique alternative neo-soul sound and youthful energy.
Everything about Negro Impacto is effortless, from their catchy, experience driven song writing, to their lo-fi music videos and crowd interactions while on stage. At the moment, the group identifies mostly with Alternative Neo Soul with elements of RnB, rock and funk. However, the duo have no interest in confining themselves to a single genre, which is apparent in their eclectic mix of influences and plans for making music. Their sound has been compared to The Internet and you can hear elements of inspiration from Erykah Badu and WILLOW (Smith) in Chi Chi's smooth vocals. In terms of production, multi-instrumentalist Laurence quotes DJ Harrison and Arthur Verocai as a definite influence on his style. Negro Impacto have played at showcases with District Magazine, Nialler 9, Music Town and opened for a range of artists such as Aby Coulibaly, The Mary Wallopers, Naked Animals, Toshin and Your Cuz Marcus. In the summer of 2022, they had a busy schedule playing their first festival season at Forbidden Fruit, Body & Soul, All Together Now and Another Love Story.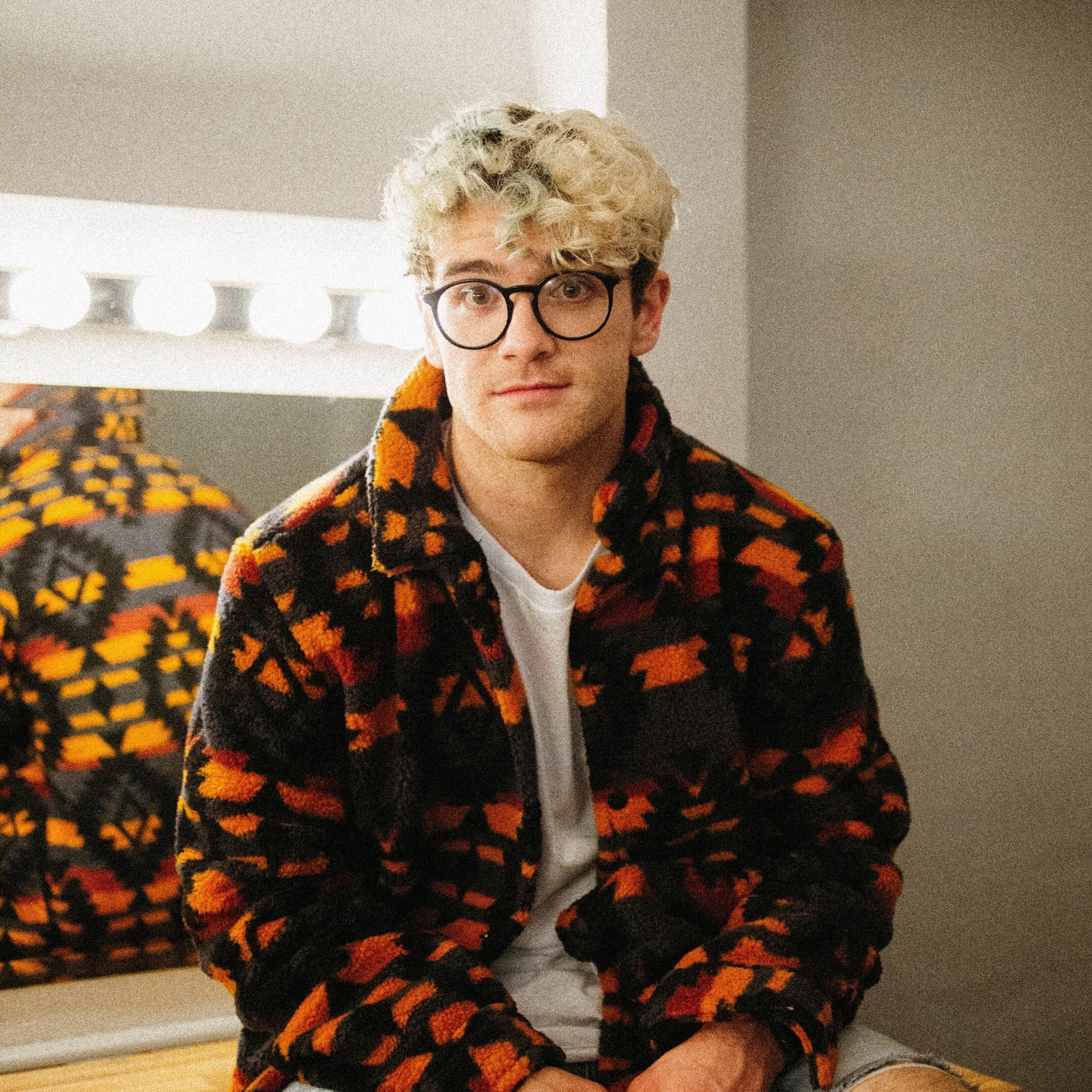 Ryan Mack
When the world turned upside down in March 2020, Irish singer-songwriter Ryan Mack decided to retreat to his bedroom and do what he knew best, write songs. Slowly teasing those songs online, it has been quite the journey for the young songwriter, as he now has over 130 million Spotify streams and has just finished an 18 date European Tour with American superstars AJR.
His first success was a co-write with TikTok star, long-time friend and collaborator, Robert Grace. Their song Fake Fine, released by Grace - a top 10 radio hit in Ireland. topped the domestic Spotify viral chart and was number 1 on Shazam. Solo success would quickly follow for Ryan with his viral hit Broke, achieving over 1 million streams in less than two months and radio plays across the world.  Word spread, and with globally renowned artists like Charlie Puth, Megan Trainor and Andy Grammer showering him with praise online, it wasn't long before he was even getting tipped by digital authority Taylor Lorenz of the The New York Times.
His follow up release in early 2021 She Wins, I Lose saw Ryan featured on Billboard.com, playlisted on SIRIUSXM in the U.S, and went top 20 on Irish radio.  He would follow that up with Perfect On Me, a straight up pop banger that would see him get his very first play on BBC Radio 1, featuring on Molly King's show Best New Pop.
In July 2021 he released Overwhelmed, his re-working of California punk band Royal & The Serpents track of the same name. A viral sensation, it now has over 80 million streams and Ryan now has a global audience of over 2.5 million fans. Further 2021 releases followed with Guess That's Love and Sad Fuck, before Only Human, Ryan's next big global hit dropped in 2022. A massively popular song it again saw Ryan feature on BBC Radio 1's, Best New Pop as well as global new music website Ones To Watch and get his own episode with Travis Mills on Apple Music.
Further releases have included Sweet Tooth and the radio hit Wish You the Worst. Ryan recently celebrated his first 100 million Spotify streams and embarked on his debut European tour.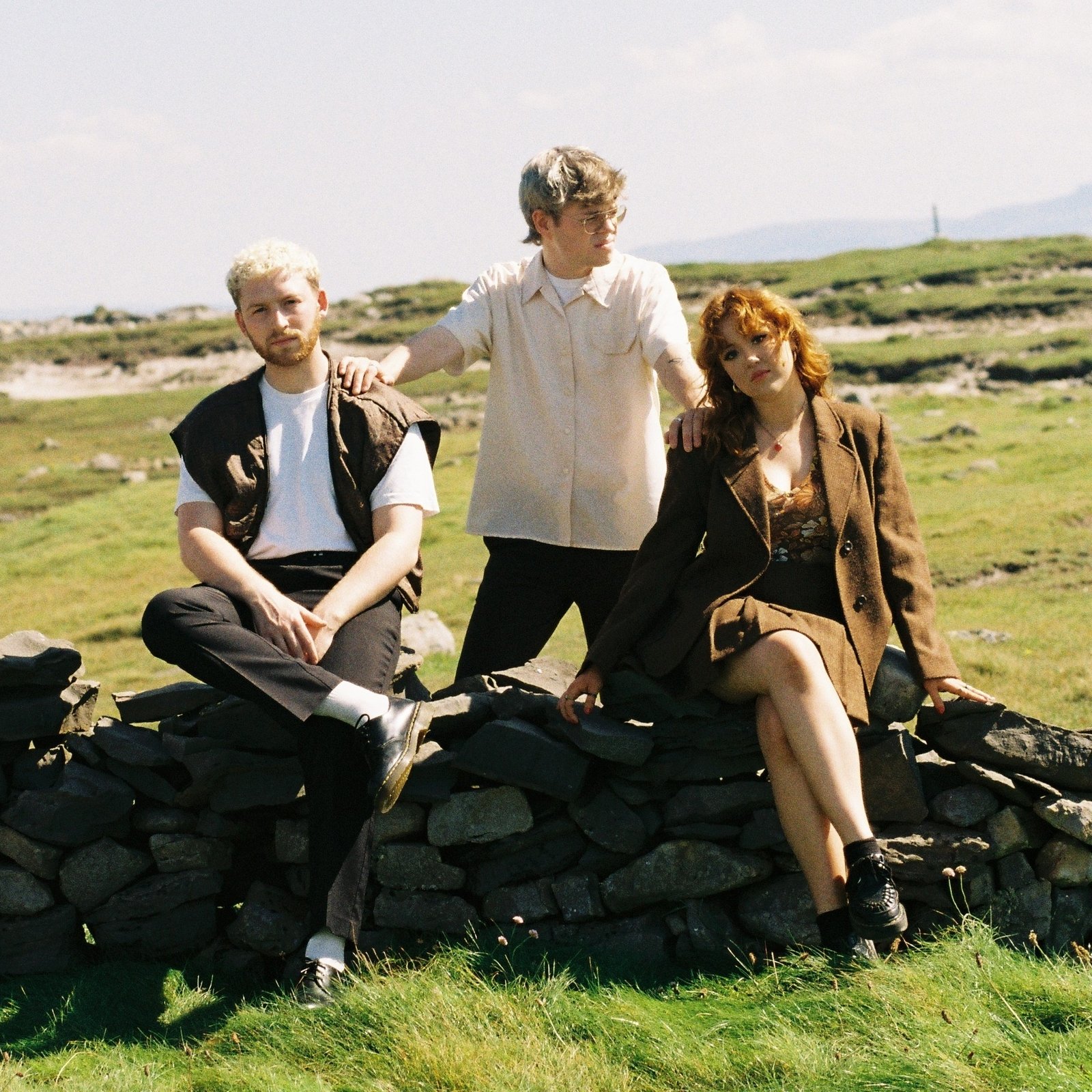 Still Blue
Still Blue are an Indie Pop band based in Dublin, Ireland. The band is led by vocalist/songwriter Nicole Lyons, with Rúairí Forde on lead guitar and drums by Greg Kearns.
Having formed at the beginning of the pandemic, Still Blue have released four tunes, accumulating in over 100k streams on Spotify. The band have played in many music venues across Ireland including a sold-out headline show in The Workman's Club Cellar, Output Belfast and closing the We've Only Just Begun Festival in Whelans.
The up-and-coming Irish Indie band show off their skills by recording, producing & mixing their own music. The band are influenced by the Indie sounds of The 1975 and Arctic Monkeys, with intimate lyrics inspired by the writings of Phoebe Bridgers and Julia Jacklin. Music isn't their only endeavour, as they have accumulated over 16 thousand views on their music videos! Still Blue are set for big things to come for 2023 with an EP on the way.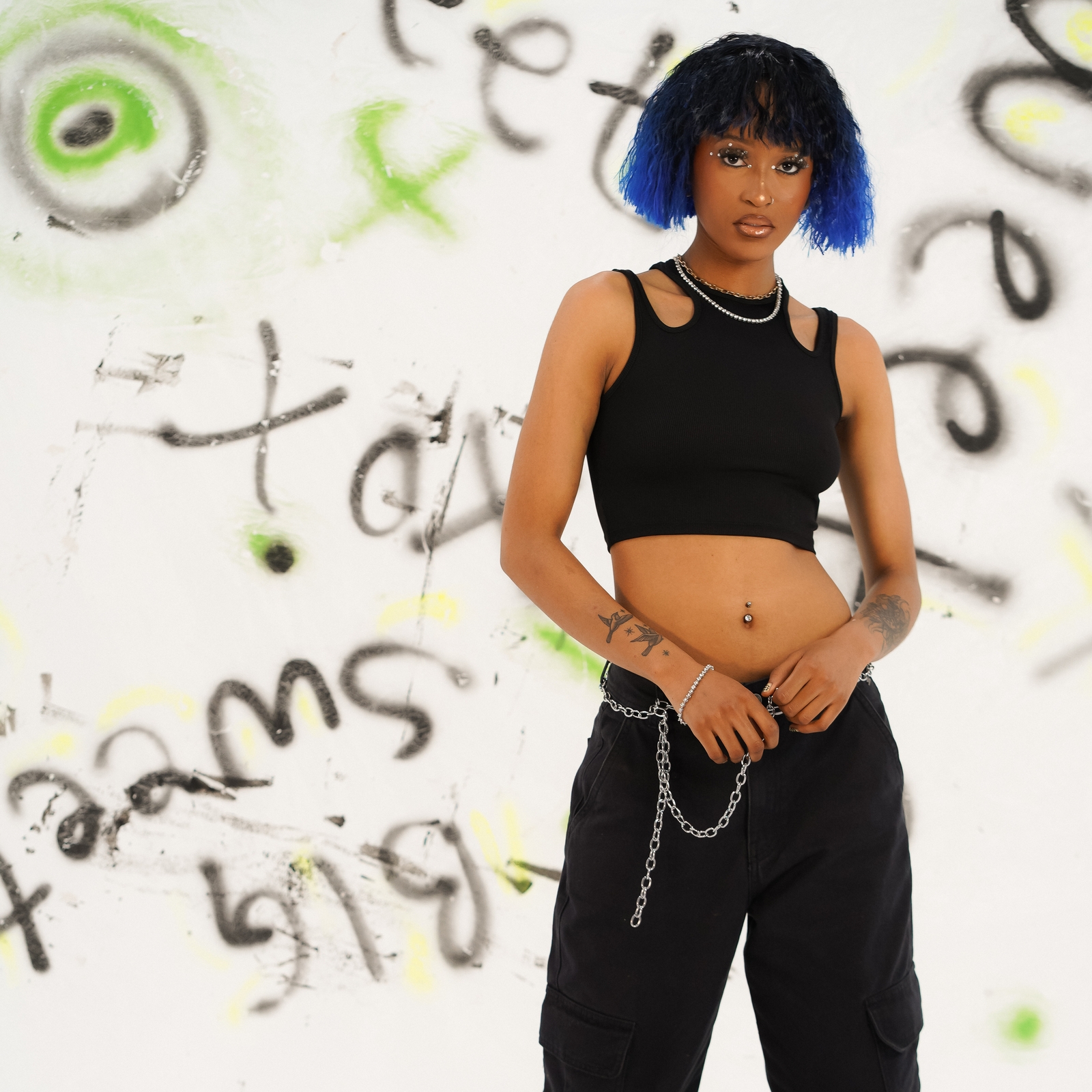 Sweetlemondae
23-year-old MC, Sweetlemondae started releasing music on Soundcloud and Youtube at the age of 15. Her first festival appearances at Body&Soul Festival and Electric Picnic saw Sweetlemondae commanding stage presence and profound lyrics as she raps passionately about relatable topics that captivate her audience. She was also chosen as one of the 50 artists selected for the biggest Ireland showcase Ireland Music Week in 2022.
Sweetlemondae gets her MC sound and style inspiration from a variety of artists, including 070 Shake, Little Simz, Coi Leray, and IAMDDB.
In 2022 she teamed up with the Diffusion Lab team and to mark this partnership, her latest single Never Gonna Be was released on DFL and saw Sweetlemondae rise into Ireland's Top 10 radio charts.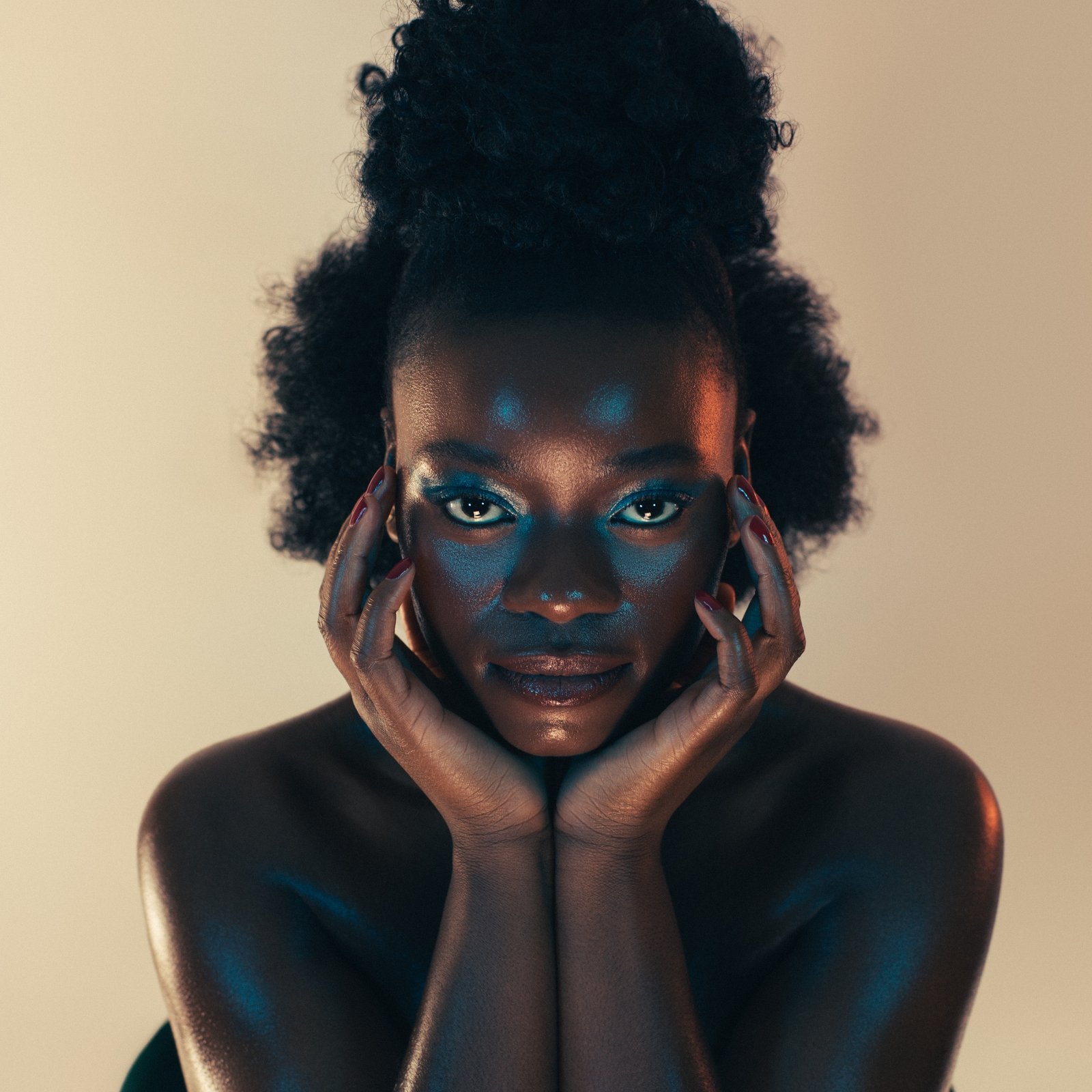 Winnie Ama
Winnie Ama is part of a new breed of electronic artists blending conscious lyrics, soulful alternative RnB vocals with dance, house and pop rhythms. The Belfast born and raised Northern-Irish-Ghanaian artist has had success with multiple MusicWeek UK Club Chart top 10's and support from, RTÉ 2FM, FM104, BBC Radio Ulster, with BBC Introducing Gemma Bradley referencing her fresh writing style and distinctive voice. Winnie Ama's writing style is inspired by Ella Fitzgerald, Stevie Wonder, Nina Simone and Amy Winehouse. She switched from writing poetry and stories to writing music and studied jazz vocals before making her commercial music debut in 2019, writing 3 songs in collaboration with Francis Groove that made the top 10 in MusicWeek's UK Urban/Black Club Chart - Can't Wait #1, I Swear #7 and Born to Win #6. She also appeared in Photo Vogue in 2019. Her solo debut What Are We was in MusicWeek's Black Club Chart for 6 weeks, peaking at number 11.
In 2022 she was the resident artist for the Cathedral Quarter Arts Festival -Belfast, One Night Records - London and Bert's Jazz Bar - Belfast. Winnie Ama is also a lead data analyst for the Why Not Her? movement which campaigns for gender equality in the music industry and she mentors other artists. In 2022 she had a series of singles followed by an EP. She kicked off the year with electronic pop track Here I Go produced with Sim0n Le Saint on 25 Feb 2022 and a pop house collaborative track with two New York Producers Genpop and Lonny - Awe of You released on 25 March 2022. Awe of You spent 3 weeks in the Amazing Radio UK chart at number 9. She opened Macy Gray's Cork show and performed at Latitude, Fervor and We've Only Just Begun festivals across the UK, Ireland and France.
''Ama is a model modern artist. Flitting effortlessly between vintage jazz vibes to sparkling neo-soul, she and her band took the city by storm'' BELFAST MEDIA
"An artist in gracious control." BELFAST TELEGRAPH
'What Are We' surely has to be one of the most luscious tracks of the year....the laidback vocals caress your soul into a velvety cocoon'' YEO MAGAZINE
Playlist of 2FM Rising artists
We need your consent to load this Spotify contentWe use Spotify to manage extra content that can set cookies on your device and collect data about your activity. Please review their details and accept them to load the content.Manage Preferences