Roisin McGrory, Project Leader of the Inishowen Traditional Music Project, introduces a major new commission, which brings together 150 musicians and singers from Inishowen and surrounding areas of Donegal. coming to the National Concert Hall this January.
---
On the 22nd January 2023, Donegal's Inishowen Traditional Music Project (ITMP), will bring the specially commissioned work Inishowen to The National Concert Hall, Dublin. This new suite of music is performed by the Inishowen Trad Orchestra and Choir (a 150-piece ensemble) and is an expansive journey through a millennium of the musical heritage of Ireland's most northerly peninsula. This work is an ITMP production, and the concert performance has been sponsored by Donegal County Council.
Our performance on a national stage will be the pinnacle of over twenty years of work by the Inishowen Traditional Music Project (ITMP), which is a voluntary community project. It has been a labour of love by the musicians and choir members, and I am so proud of how everyone has come on board and fully embraced the project from the start. Composer, producer and musicologist Martin Tourish, who will be conducting the performance, selected and arranged the music, as part of a commission and artist's residency funded by the Arts Council, Inishowen Development Partnership and Donegal County Council.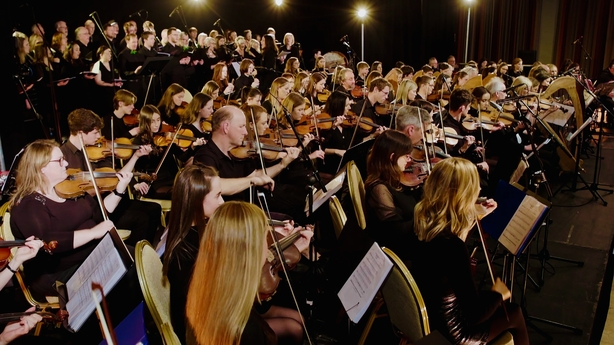 Martin has really poured his soul into this project. On receiving the brief in 2019, he fully immersed himself in ITMP's Online Archive, selecting and researching the music. In the initial draft of ideas he delivered to us, we could sense that it was going to be a powerful and uplifting celebration of our music.
The first rehearsal was an anxious one, as the vast scale of the project became evident. With the challenge ahead there also came a profound sense of community spirit, as the small army of musicians and singers immersed themselves in the passion and joy of their local heritage.
Martin certainly challenged us in his arrangements. The musical suite of five movements starts with Deus Meus, which was written by Mael Ísu Ua Bhrolcháin whose death was recorded in the Annals of the Four Masters as having occurred in 1086. He was educated at the monastery of Both Chonais in the townland of Carrowmore, now in the parish of Culdaff.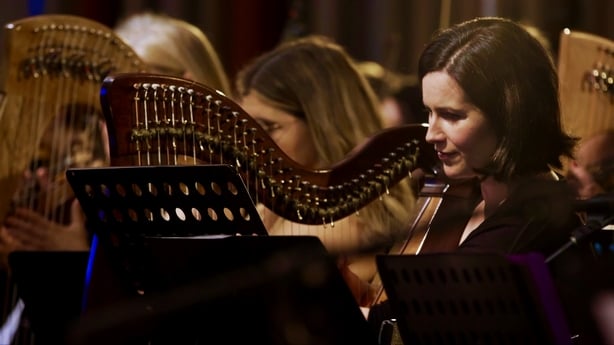 Martin proceeds to take us on a journey of music and song that spans over a thousand years. He has uncovered gems from Honoria Galwey's Old Irish Croonauns and Other Tunes, published in 1910. Honoria Galwey was born in 1830 and lived in Moville for 22 years, where she was an enthusiastic collector of the songs and tunes of the area.
In a movement dedicated to noted Buncrana musician and teacher Dinny McLaughlin, Martin has sensitively captured the many attributes of this veritable legend of Irish music. Dinny is now in his mid-eighties and has devoted his life to music through playing, teaching, and composing. He is a formidable character and Martin has captured his humour, rascality, and emotion in this movement. In one of Dinny's reels called Skip About, Martin challenges the musicians with his arrangement set in the style of the great classical master of humour, Franz Joseph Haydn.
The fifth and final movement features the music of the Clonmany Céilí Band, Seamus Grant, Paddy, and Tom Byrne. It celebrates the 'Big Nights', an Inishowen expression for a great night of music and craic.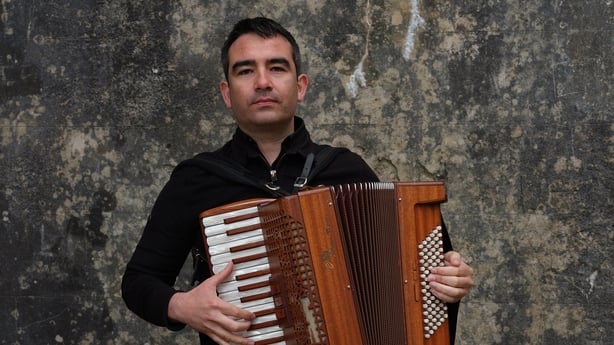 We are hoping that our show at the National Concert Hall will be as well received as our two sell-out shows last April. Two minutes into the first movement we knew we were part of something immensely powerful when we saw the audience overcome with emotion.
In order to stage the performance last April, we needed three lorry loads of staging... we cannot wait to perform on the 22nd of January in such an iconic venue as the National Concert Hall. It will be a special performance!
Inishowen, performed by the Inishowen Trad Orchestra And Choir, is at the National Concert Hall, Dublin on Sunday, 22nd January 2023 - find out more here.