Up until now, men have painted the picture of Mary Magdalene - artist, activist, writer, director, producer and performer Grace Dyas's new film installation A Mary Magdalene Experience tries to correct the record once and for all. She introduces her new film below, and talks to RTÉ Arena above.
---
I am honoured to be part of The Magdalene Series, a group of artists invited by Maolisa Boyle at Rua Red to create work on the figure of Mary Magdalene in 2018.
Over the last four years, I've been privileged to spend zoom time with artists Alice Maher, Rachel Fallon, Jesse Jones and Amanda Coogan, as well as Maoliosa and the whole team.
Early on in the process, while searching for inspiration- I discovered the lost 'Gospel of Mary'. She recorded her perspective on the events of the Jesus cult and it was deliberately suppressed, buried in deserts, pages were ripped out - censored forever.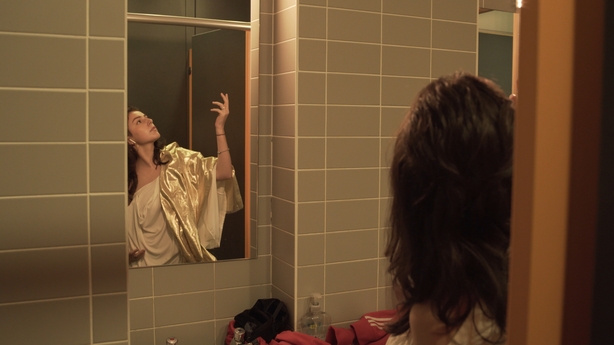 Over the next four years, I read it daily. I started to see it as 'text' that I could interpret to make a film, like she was the writer and I was the director.
My task was to adapt and translate the pure substance of her words for today.
There is a line in the gospel that says "There is no sin".
What might be perceived as the worst sins for which there is no clear cut - or mutually agreed - punishment in my immediate world in 2022?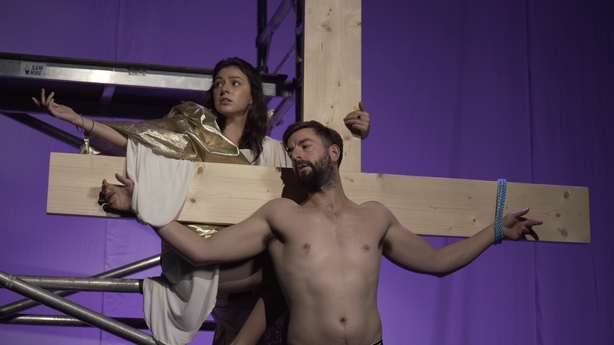 I looked at being a man held to account through the #MeToo movement (that old adage of 'He's committed no crime' and 'He's entitled to his good name'), and being a woman who is experiencing mental illness (like Sinead O'Connor), and being a 'bad' mother (like Jesus' Ma, when you think about it).
Mary Magdalene is seen as important in the male teleological gaze of scripture because Jesus forgave her. She is known as the penitent saint. Post the failure of the Catholic Church in Ireland, and without a structure to support us, where do we go to be penitent and seek forgiveness when we have done something wrong?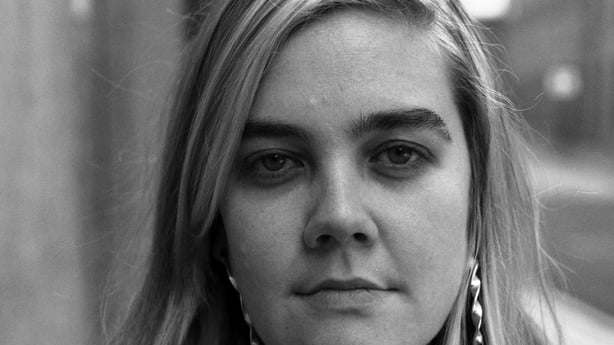 I imagined a scenario whereby a young charismatic TD with a Jesus complex, John Brophy, is held to account online for abuse of power and sexual harassment. He has not committed a legible crime.
An artist invites him to take part in a durational performance art installation.
This is her press release explaining the artwork:
"Many men, since Jesus, have developed a Jesus complex, proclaimed themselves as Saviours and been exposed online for abusing women. If you keep acting like a saviour, eventually you will get crucified.
"Cancellation is a consequence of the lack of process for addressing abuse of power. It is intended as a punishment, a slow painful public death, like crucifxion. In reality it is the women who have the courage to name these men online who are sacrified.
In truth, nothing changes.
So, In the absence of any other ideas I am going to crucify John Brophy in real life.
Powerful men who abuse their power always rise again.
Maybe he will actually die for their sins."
In the film, John is crucified for days, and people come and share their view.
Mary Magdalene's gospel said 'There is no sin'. What do you think?
A Mary Magdalene Experience is at Rua Red Gallery, Dublin, until 3rd February 2023 - find out more here.