Luke McManus's new feature documentary feature North Circular travels the length of the eponymous road exploring the history, music and streetscapes of the legendary artery that links some of Dublin's most beloved and infamous places.
This journey is enriched with musical performances from local artists including John Francis Flynn, Séan Ó Túama, Eoghan O'Ceannabháin, Ian Lynch and Gemma Dunleavy.
Luke introduces North Circular below...
---
Grangegorman was an obscure, unfashionable place when I moved to a house just off the North Circular Road 20 years ago.
On my first Saturday morning in the neighbourhood, a well-dressed, sober-looking man at the door told me that a plane was going to crash into the house. "It won't happen for about two hours so you have a bit of time to get your stuff out", he assured me.
As the designated time ticked closer, I felt a pang of anxiety. If I was about to die in a fireball of kerosene and fuselage wreckage, then my final reproachful thought would be "well, you were warned, and you did nothing…".
That was my first encounter with the extraordinary gallery of characters that populate the North Circular Road.
We need your consent to load this rte-player contentWe use rte-player to manage extra content that can set cookies on your device and collect data about your activity. Please review their details and accept them to load the content.Manage Preferences
Listen: North Circular director Luke McManus talks to Ryan Tubridy
If you start at the Wellington Monument, which anchors the NCR at its Western end, and walk the five kilometres to the Five Lamps, you pass some of the most iconic and infamous places in Ireland.
From the sombre barracks of the Phoenix Park, past the old asylum of Grangegorman (dubbed Dottyville by Buck Mulligan in Ulysses), the road continues past Dalymount stadium, then between the hulking masses of Mountjoy Prison and the Mater Hospital, both institutional repositories of human suffering.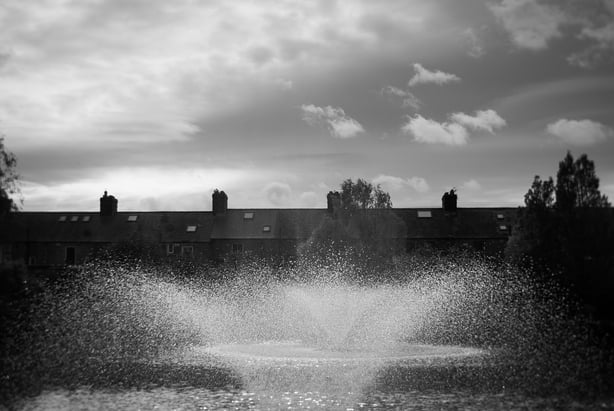 Once over Dorset Street, you pass Croke Park, the tenements of Sherrard Street and Charles St, the Magdalene Laundry on Sean McDermott Street and then the dockside fortresses of finance.
The idea of a documentary about the street had been knocking around in my head for many years, but lockdown gave it fresh momentum. Being restricted to 2km and then 5km of my home had an extraordinary effect. Walking and re-walking the familiar streets revealed hitherto unnoticed physical and textural details. I also realised that a walk along the North Circular is a trip through the entire social pyramid of the city: from the President to homeless beggars, and everyone in-between.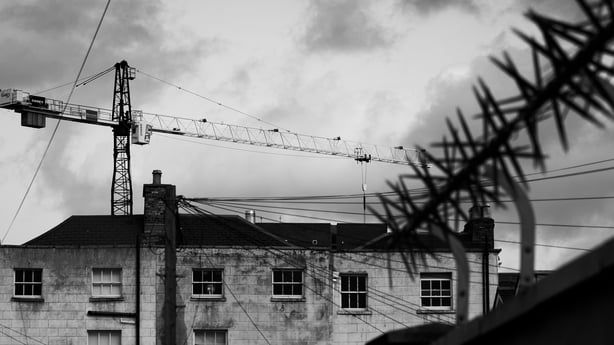 This is the journey that my film North Circular makes in eight chapters. There's one for each neighbourhood, each with a different theme, as the road curves from park to dock, meeting soldiers, squatters, fire-starters, gypsy drummers, buskers, crazed football fans and addicts on the way.
There have been many creatively inspiring and richly detailed documentary films from Irish directors in recent years. But filmmakers like Pat Collins, Feargal Ward, Katrina Costello, Tadhg O'Sullivan and Keith Walsh generally seemed concerned with the narratives to be found within the rural Irish landscape or the streets of small country towns.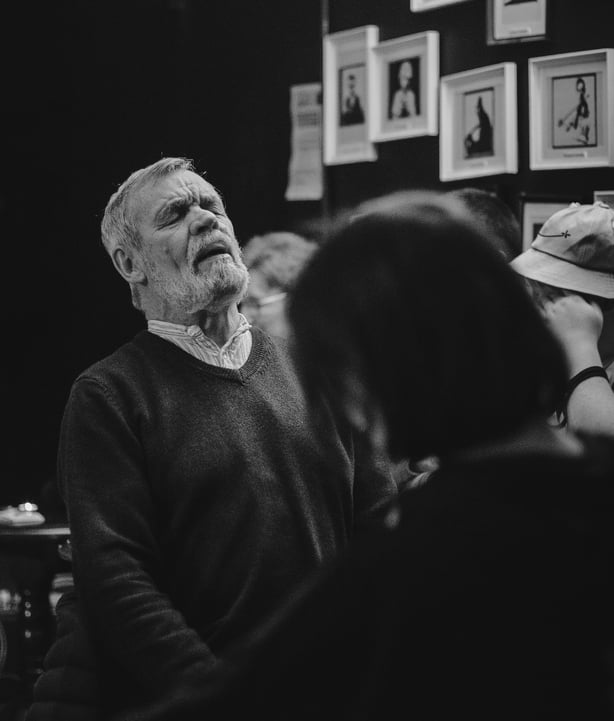 North Circular is concerned with the city and the layers that its back-alleys and street corners reveal. It's also a sort of a history of Ireland, told without archive footage or yellowed photographs, which is why we chose black-and-white for our shooting format. The film begins with the imperial relics of the Park before taking in rebellion, institutionalisation, religious dominance, addiction, despair, immigration and the coming of strangers and, finally, the emancipation of women.
Did I mention that it's a musical as well? That's a whole other story…
North Circular is in selected cinemas nationwide from December 2nd