In 1977, in the Palau de la Musica, the main concert hall in Barcelona, there was a Beethoven marathon, a whole day dedicated to Beethoven's music. Lasting eight hours, it included a piano concerto, chamber music and ended with the Ninth Symphony.
But what stood out for me was when, in the late afternoon, a soprano came onto the stage and sang a single song called 'The Elfin Fairies', one of Beethoven's Irish songs. It could not have lasted more than three minutes.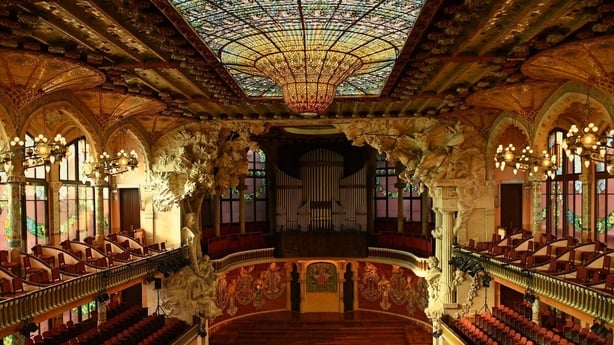 I thought the singer had the most delicate, expressive and exquisite voice. Even now, forty-five years later, I can remember how she balanced the lilting tone in the arrangement against the soaring notes in the melody. She was supremely confident. Her name was Carmen Bustamante and she must have been in her thirties then.
But when I asked about her, no one seemed to recognize her name. I wondered why she was not as famous as other singers in Barcelona then, such as Monserrat Caballé and Victoria de los Angeles.
And then I met someone who explained.