Matsuo Bashō, born the Province of Iga in 1644, is surely the greatest figure in Japanese literature, and a major presence in poetry across the world. It's entirely down to him – his work and his influence – that the haiku is now the most popular poetic form on the planet. Just as most of us will recall at least a line or two of Wordsworth or Heaney, we've probably had a similarly memorable encounter with Bashō; most likely his most famous haiku of all –
An olden pond now
A songfrog springs off into
the sound of water
Originally written in the spring of 1686, the translation above is taken from an extraordinary new book, Bashō: The Complete Haiku of Matsuo Bashō – translated, annotated and with an introduction by Andrew Fitzsimons. It's a real landmark publication, described by the poet and Oxford Professor Bernard O'Donoghue as "a moment of huge significance in world poetry."
It's also a moment for Irish poetry because Andrew Fitzsimons, Professor of English Language and Cultures at Tokyo's Gakushuin University, is from Churchtown.
He's also a poet, and one of the great pleasures of the book is the manner in which Fitzsimons brings his own language and sensibilities to these 980 originals. The translator's art is a notoriously difficult one, and to employ the word "lonesome" as per Hank Williams is to be fully conscious that the words "lonely" or "alone" just aren't right. To know when to choose the childish word "pee' (as opposed to a scientific or a coarse term) is to understand the precise pitch of a 17th Century master, himself revelling in all manner of language from the high to the bawdy.
This collection is the first to strictly follow the form of the originals. By adhering to the on count (syllables for the sake of argument) Fitzsimons has managed to re-present, with no sense whatsoever of being constricted or trapped, all of Bashō's music, depth and clarity.
The syllable count is never easy, not least when the poet is writing, as Bashō often does, about the cuckoo or hototogisu – two syllables in English but five in Japanese. Use the word hototogisu in a haiku and you've used up a good portion of your ration.
In Kyoto too
a yearning for Kyoto
cuckoo cuckooing
For Andrew Fitzsimons, who has three collections of poetry of his own, respecting and working with such demands has long been instructive. He stresses the need for what he calls "a level of linguistic tension, a pressure on the utterance, for which this formal constriction actually proves useful."
Referring back to Heaney, he talks about the "pressures" that actually produce a poem, and the sense of constraint being overcome.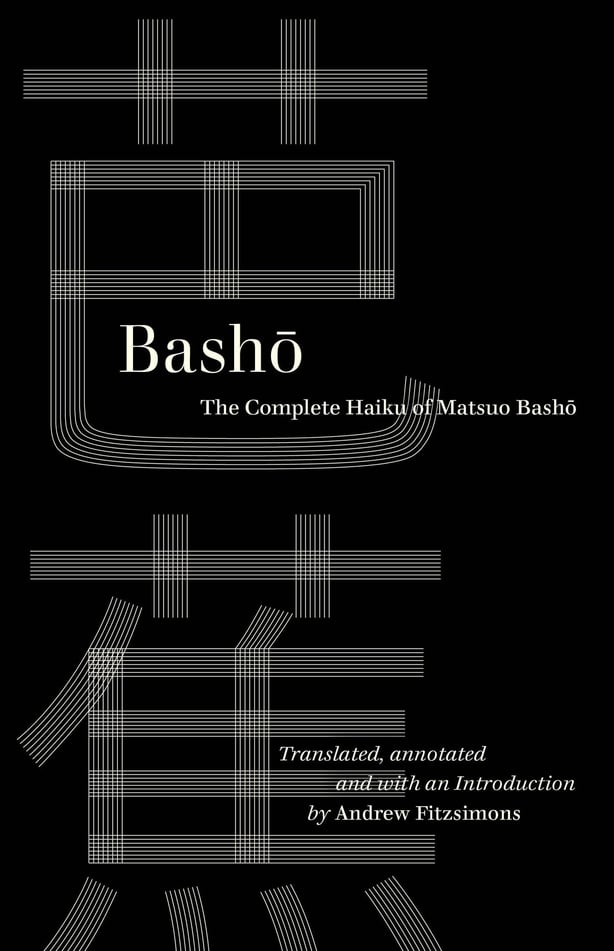 But this is just part of Fitzsimons' achievement. In this endlessly rewarding work of scholarship, skill and devotion we find a Bashō not just as he is customarily seen – a philosopher poet of nature – but very much as a man of the world. In Fitzsimons' translations we encounter a poet of both town and country, of both wandering and staying contentedly at home, and of love in all its forms. In the well-chosen words of Andrew Fitzsimons, Bashō is not so much a seer and a see-er. One of poetry's great noticers.
Bashō - The Complete Haiku of Matsuo Bashō, translated, annotated and with an introduction by Andrew Fitzsimons is published by the University of California Press. John Kelly presents Mystery Train on RTÉ lyric fm every Sun - Thu from 7pm - listen back here.