Growing up in the seventies, World War II was writ large in the imaginations of young boys such as myself.
There were endless films on TV, celebrating the tragedies, triumphs, victories and failures of WWII as generations of people, only three decades past, wrestled with its legacy.
A subset of the World War II movie was the 'escape' picture; and one of its crown jewels being The Colditz Story, based on the memoirs of former prisoner, Pat Reid, played by John Mills (who else) in the rousing film adaptation.
We need your consent to load this YouTube contentWe use YouTube to manage extra content that can set cookies on your device and collect data about your activity. Please review their details and accept them to load the content.Manage Preferences
As it turns out, Reid's bestselling memoir and movie were literally only the half of it (Reid escaped almost three years before the castle was liberated.) Macintyre's new biography offers a more sober, but often no less 'jaunty' account, filled with stunning facts, moving accounts of daring-do and stoicism in the face of that enemy of enemies, the prime malady of the POW: boredom.
South of Leipzig, on a hilltop 150 feet above the Mulde river, stands this source of a multitude of world war two documentaries, best selling books, hit movies ,TV shows, and even a board game. The foundation stones of Colditz Castle (or Schloss Colditz as it is known by the locals) were laid in about 1043; by the start of the war in 1939, the complex had been expanded repeatedly through the centuries, resulting in a series of imposing interlocking courtyards.
So that was where the Germans transported, from 1940 onwards, their most egregious offenders: Allied officers caught repeatedly escaping from other lesser POW camps. As an added bonus, Colditz was four hundred miles from the Swiss border, the nearest friendly territory. The Germans saw it as the perfect solution to a logistical problem: what do you do with all of your bad eggs? You put them in one basket; a basket impossible to escape from.
Impossible to escape from, eh?
Well, that's just what the hundreds of British, French and Polish officers attempted to do over the following five years of the war, as told in Colditz: Prisoners Of The Castle, author Ben Macintyre's new account of the infamous prison's wartime history. All with a cast of real-life characters you couldn't make up.
We need your consent to load this YouTube contentWe use YouTube to manage extra content that can set cookies on your device and collect data about your activity. Please review their details and accept them to load the content.Manage Preferences
Watch: Ben MacIntyre on Colditz: Prisoners Of The Castle
Amongst them: Julius 'Toothy' Green, dentist, spy, gourmet cook. Doctor Birendranst Mazumdar, British Indian, who took crap from nobody, least of all his own comrades. Giles Romley, Winston Churchill's communist nephew. Douglas Bader, legend is his own life-time Spitfire pilot (despite being a double amputee and by all accounts a 'total bastard'.) Lock-picker of lock-pickers, Fredo Guigues. Cenek Chaloupka, seducer, spy-runner and black marketeer (the only Colditz inmate to have reportedly had sex with a woman during their incarceration). Airey Neave, card-carrying stiff-upper lip and future member of Margaret Thatcher's cabinet. My personal favourite: Mickey Burn, the flamboyant bi-sexual (openly and actively), novelist and poet.
Colditz went through several commandants throughout its five years as a prison. But a constant was peace-time school master, now war-time security officer, Hauptmann Reinhold Eggers, the 'Sherlock Homes of the Sonderlager' (specialist camp); who in his time became Germany's foremost expert on escapology. Eggers versus the inmates of Colditz was a rivalry that lasted until the castle's liberation in 1945. An officer who never joined the Nazi party, Hauptmann Eggers was a firm believer in the Geneva convention. He still gave as good as he got, and did everything he could to foil and deter any and all escapes. Ultimately, this earned him a lot of respect from the prisoners. Even to the point when former prisoner Pat Reid was the subject of TV's This Is Your Life in the 1970s, Eggers was his 'surprise guest'.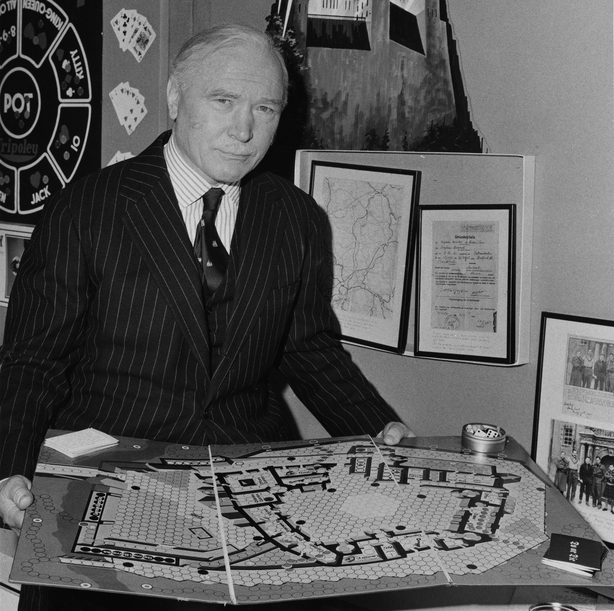 The fate of Colditz's inmates in the post war years was as varied as their personalities. This final chapter of the book is one of its most fascinating. None really let their experience define them as much as Reid, who made a small fortune off of Escape From Colditz, a board game he invented that outsold Monopoly in its seventies hey-day. Great escaper Arey Neave was blown up by an INLA car bomb weeks before his likely appointment as Northern Ireland minister in 1979. Oothers, like seducer extraordinaire, Cenek Chaloupka, died in a plane crash barely a year after war's end.
Poet Alan Campbell, Colditz's last surviving prisoner, who died in 2013, wrote: "Liberty is an unknowable appointment, that might come soon, eventually or never." It's easy upon reading the prisoner's experiences to fall into our foreknowledge as a reader, in that the men are always getting closer and closer to freedom, since the war ended in 1945. Of course, they had no way of knowing this (at least up until D-Day in 1944). After coming out of our own lockdowns in recent times, many of us have had in some modest fashion a taste of the unique pressures of incarceration in one form or another, be it physical and or psychological. Freedom is our lifeblood. The prisoners of Colditz would attest to that.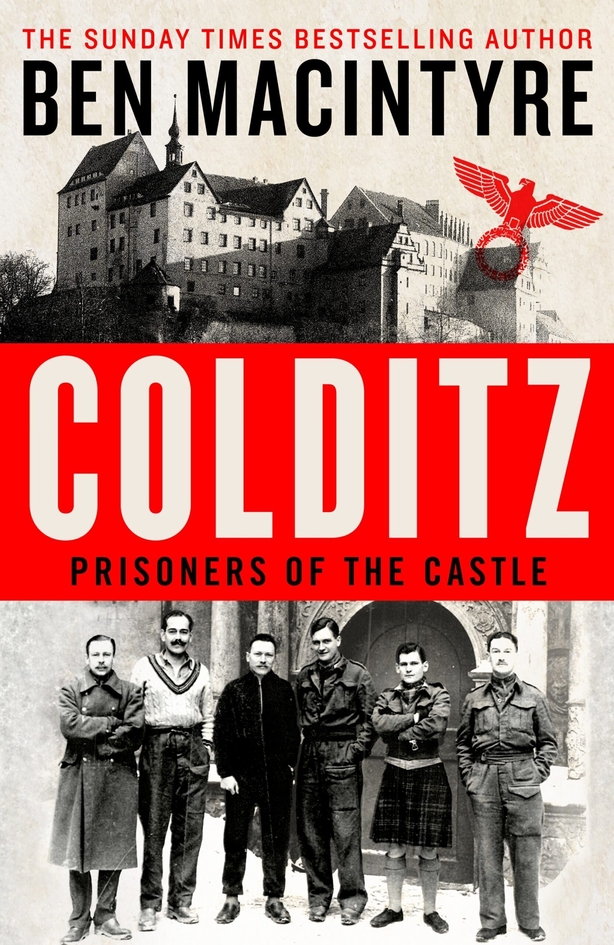 Colditz: Prisoners Of The Castle is published by Crown