The 71st Wexford Festival Opera is now well underway, with audiences experiencing the magic of this internationally renowned festival in person, at the stunning National Opera House.
Running until 6th November, Artistic Director Rosetta Cucchi's 2022 programme is built around the theme of Magic & Music.
RTÉ lyric FM, RTÉ Culture and WFO have joined forces to broadcast some of the productions to allow audiences to enjoy them at home, and with the support of ARTE and European Broadcasting Union, to millions around the world.
Wexford Festival Opera 2022 features three main stage operas, La Tempesta, Lalla Roukh and Armida, each of which are being performed over four nights, plus a production of Cinderella written by 17-year-old composer Alma Elizabeth Deutscher.
Audiences can experience this quartet of productions from this year's WFO in a number of ways: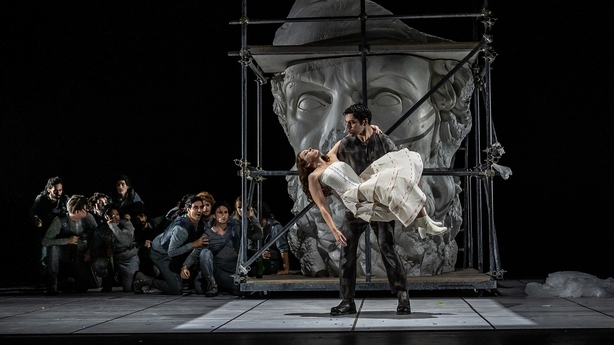 La Tempesta by Fromental Halévy
Thursday 3rd November, 8pm
Watch live via RTÉ Culture and listen live via RTÉ lyric fm
La Tempesta (1850), composed by Fromental Halévy, with a libretto by Eugene Scribe after Shakespeare's The Tempest was first performed at Her Majesty's Theatre London in June 1850. The production is conducted by WFO's Principal Guest Conductor, Francesco Cilluffo and directed by Italian Roberto Catalano in his Wexford debut. Nikolay Zemlianskikh will sing Prospero in his international debut with Israeli soprano Hila Baggio singing the role of his daughter Miranda making her WFO debut. Former Wexford Factory artist Jade Phoenix will sing the role of Ariele.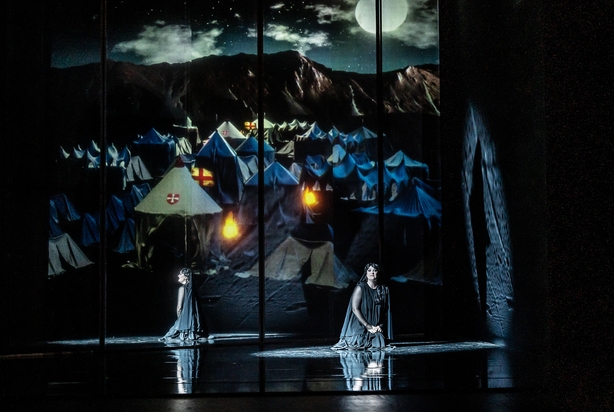 Armida by Antonín Dvořák
Saturday 5th November, 8pm
To be broadcast live on RTÉ lyric fm's Opera Night with Paul Herriott
Armida (1904) composed by Antonín Dvořák, with a libretto by Jaroslav Vrchlický. The piece was first performed at Prague's National Theatre on 25 March 1904. The production is conducted by Czech Norbert Baxa and directed by Austrian Hartmut Schörghofer, both making their Wexford debuts.
After her success as Elsa in Lohengrin at ROH earlier this year, Irish soprano Jennifer Davis will make her Wexford debut in the title role. Austrian-Australian tenor Gerard Schneider will return to Wexford to sing Rinald after singing Prince Dimitri in Risurezzione (2017). Former Factory artist Rory Dunne will sing the roles of Bohumir/Muezin.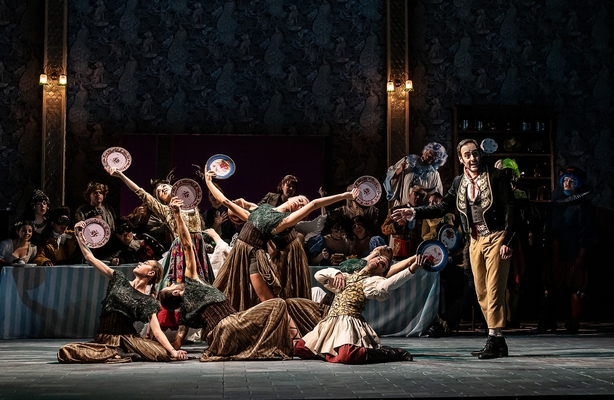 Lalla-Roukh by Félicien David
Saturday 12th November
To be broadcast on Opera Night with Paul Herriott on RTÉ lyric fm at 7pm and streamed on RTÉ Culture
Lalla-Roukh (1862) composed by Félicien David, in a newly commissioned adaptation of the spoken dialogues by Timothy Knapman. The piece had its premiere at the Opéra-Comique in 1862. The production is conducted by Steven White, and Irish director Orpha Phelan directs. The title role will be sung by French soprano Gabrielle Philiponet in her Wexford debut, with former ROH Jette Parker artist Argentinian tenor Pablo Bemsch also making his Wexford debut singing Nourreddin. The role of the narrator is played by Lorcan Cranitch.
We need your consent to load this YouTube contentWe use YouTube to manage extra content that can set cookies on your device and collect data about your activity. Please review their details and accept them to load the content.Manage Preferences
Cinderella by Alma Deutscher
Saturday 19th November
To be broadcast on Opera Night with Paul Herriott on RTÉ lyric fm at 7pm
Cinderella (2015), composed by Alma Deutscher, will be performed by members of the Wexford Festival Factory in this Irish premiere. At the age of 10, Alma Deutscher began writing her first full-length opera. At 12, she premiered her first piano concerto and she made her debut at Carnegie Hall in 2019. Cinderella had its European premiere in Vienna (2016), conducted by Zubin Mehta, and its U.S. premiere a year later at Opera San Jose. Davide Gasparro will direct, with conductor Andrew Synnott in the pit. Wexford Factory artists feature in the cast and Megan O'Neill will sing the title role.
Find out more about this year's Wexford Festival Opera programme here.