Read a story from the RTÉ Short Story Competition shortlist 2022 – listen to Cherries by Sara Keating, above, and read Sara's story below.
Sara Keating is a writer and cultural journalist from Dublin. Her fiction has been published in Banshee and the Dublin Review, and her story Mamó won joint second prize in this competition last year, read by Ingrid Craigie; it also won three medals at the New York Festivals Radio Awards. She is working on a novel and a collection of stories.
Sara says: "Cherries is about the intimacy and vulnerability of motherhood, and a mother's love for her son."
---
Cherries
Marcus came home with a bag of cherries today. Shiny scarlet spheres with their stems intact. Hughie set himself up in the garden, turned his receivers off, the better to concentrate, the better to lose himself in his game.
I watched him from the open door. Popping the fruit whole into his mouth, spitting the pits out into a bowl on the patio. Every time he hit the target he turned his fist into a claw and made the sign for champion. He invited me to join in with the gestures we are both fluent in now, but when I split the skin between my teeth the flesh was bitter on my tongue.
Cherries. I have not thought about them, about you, in years.
You were with me the day that Hughie got sick. Of course you were. We spent more time with each other back then than we did with our husbands. They lived in different time zones, their days still dictated by their bosses not their babies.
'Growth spurt,' you said, when I asked you what you thought of Hughie's listlessness and pallor. You walked me home and set me up on the couch on a plinth of pillows, passed me the remote control. 'Breast is best,' you said as you marched Finn into the kitchen to make me a cup of tea. Later that night – Hughie dozing fitfully on my lap, a cookery show muted on the TV – you texted me a reassurance. 'If he's feeding, he's fine,' you wrote, signing off with an X and a picture of a pair of cherries. That was one of the first things you taught me when we met at the baby clinic all those months previously. Cherries: the emoji for boobs.
I had gone to the clinic because I was having difficulty getting Hughie to feed, to sleep. There was a nurse with scented wipes and leaflets standing at the door, but you, with a huge baby sucking contentedly at your breast, you were the one who seemed to be in charge. As I sobbed my story of sleepless nights to a group of ashen mothers on plastic chairs, you leaned calmly across me like we had known each other all our lives and popped your finger into Hughie's mouth to unlatch him. You cupped his head in your hand, adjusted my breast and led him back to the nipple. You, a stranger, so suddenly intimate. How could we not have been friends?
Finn was your first baby too, but you seemed born for motherhood, knew all the tricks. How to relieve wind. How to soothe a tooth-swollen gum. How to get a baby to sleep. And the answer was so easy. As our babies leapt over the milestones, we pulled out our blueveined breasts and fed them and fed them. We fed them through fevers and flus, through dark winter nights and the raucous dawn of spring. We fed them before they could feed themselves, and, unabashed, we kept feeding them after. Together, we faced the stares of other mothers, of men. We met their eyes with our love-softened gaze, and we refused to be ashamed. These were our babies. Formed from our flesh, fed from our flesh. They were our miracles and our milk was our blessing. We squirted it into their gummy eyes. We patted it onto their inflamed bottoms. We massaged it into their cradled-capped scalps. It was our lacteal magic. And every time they pawed at our chests, pulled our tops down, shouted 'boo-boo' in their gluey baby voices, we smiled and pulled them to our laps and let them take what they wanted, what they needed from us.
So, truly, I do not blame you for your diagnosis, your mother's milk prescription. For that I do not blame you. On any other day, perhaps, it would have been enough.
I woke on the couch that grievous morning to a text from you. The TV screen was black. The words 'no signal' flashing in the corner. You had sent me a link to an article about australopithecus africanus, the earliest fossil of the human species. New carbon analysis of the skeleton's toothset proved that their babies were breastfed until they were 6 years old. 'SEE!' you wrote in capitals, by accident or in exclamation. 'EVEN OUR MOST PRIMITIVE ANCESTORS KNEW NOT TO MESS WITH NATURE.' Then: 'Is H better? CU@ the park?'
I looked down into my lap, where Hughie was sleeping between my kneebent legs, heavy head resting right at the place where he came into the world. I had to shake him to wake him. Changing his nappy, I saw clusters of red spots on his chest, his rounded belly, his spidery legs. I called Marcus, who looked up 'toddler rash' on his phone and pressed a whiskey tumbler against Hughie's chest. He did not flinch even with the chill of the glass against his flushed skin. I put a thermometer under his tongue. His temperature was 41 degrees.
Marcus called the health centre, but we were sent straight to the hospital, to the entrance reserved for ambulance arrivals. The doctors were wearing plastic aprons, masks and gloves. They were rough when they took Hughie from me and they did not ask my permission. We were ushered into a room to the side. Waiting for someone to bring Hughie back, I looked at the polished concrete walls, the tiled floor, and thought, this room is as cold and clean as a morgue.
Five, ten minutes – I don't know – a doctor came in.
'Measles,' she said. 'Complications. Pneumonia. Brain damage. Hearing loss.' Was Hughie vaccinated, she asked, and Marcus looked at me, as if to say 'please don't tell me you could have been that stupid.'
'You were there Marcus,' I said. 'Don't you remember?' We had walked down to the clinic on Hughie's first birthday. Afterwards, we met you and Finn in the park for cake. When Hughie threw up in his pram, you offered up your sling so we could take him home, said you weren't sure about vaccination yourself, that you could get sick anyway, so maybe it was better to get sick and let nature take its course. Marcus had ranted all the way back to the house: 'hippydippy hokypoky crap.'
There were more questions. Again Marcus looked at me the way the doctor did, like a very interested stranger. Where had we been for the last 10 days?
I thought back over our gentle routines: the park, the beach, your house, your kitchen, all the cups of home-brewed herbal tea. We had seen no-one but you. We never saw anyone but you, with your calm reassurances, your magical remedies, which always seemed so sensible, so practical, which never asked anything more than what we had in front of us, for anything more than the earth's own bounty. You gave me mint tinctures for my digestion, John's Wort for my depression. For anything our babies needed breastmilk was enough. 'Nature's own medicine,' you would proclaim, opening your shirt, opening the French doors to let the smell of your wild garden in.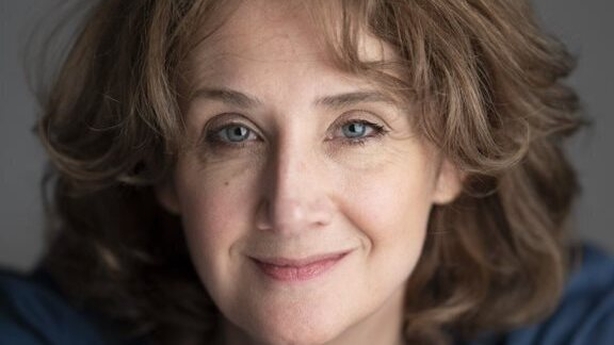 I remembered then the little vial you cracked open a few days before when we came in from the park, and Finn, dozy and out of sorts, began to cough. 'Byronia alba,' you said, pointing at the white flowers spilling down the garden fence. 'For respiratory congestion, though it's probably only hayfever.' With Finn on your lap, you pulled the cork from the bottle with your teeth, rolled the pearly pellets into the palm of your hand, popped one of the tiny balls under his tongue and offered him the breast to wash it down. I saw it all clearly in my mind. You sitting in the nursing chair, head back, eyes closed, as if you too had fallen asleep to dreaming. I let myself and Hughie out quietly, closing the front door gently behind us. The next time we saw you Finn was better.
'All the sleepless nights are worth it,' you had reassured me at the clinic that morning we first met, as I wept like a baby with tiredness, as I confessed my confusion about what I was doing, about whether I was good enough, whether I loved my baby enough. About how I fantasised about handing him to a stranger, to someone like you, and going home and lying down alone in my bed and sleeping until Hughie was a whole, grown, healthy human being. Until he was an adult, who had survived the chancy vagaries of his childhood unscathed.
'It's natural to feel like that,' you said. 'Your body has been through so much. Your brain is getting used to being someone else now. A mother. Being scared, being tired, doesn't mean that you don't love your child.'
And I accepted that truth as you told it. Assumed my love for Hughie to be a fact rather than a feeling. I fed him from my body when I was starving myself. Listened patiently to his cries until the nerves in my cranium throbbed. Walked him to sleep through the pouring rain when he was sick and unsettled, when I was sick and unsettled myself. These were gestures, acts of love. But an act is not a feeling, and if you were to ask me to describe what it feels like to love my son… Even now I would grasp for the words. But I understood that love as a visceral, bodily thing when I saw Hughie sleeping in the incubator, stripped naked but for his nappy, the better to let the IVs in, the blood pressure monitor to be loosely cuffed around the rounded nodules of his wrist. A pair of wraparound sunglasses obscured his eyes from the bright lamp that kept his nettled body warm. He looked tragically, soul-crushingly, cute.
I understood then why we say love comes from the heart. My own throbbed so heavily in my chest as I sat beside the clear plastic box, pumping milk by hand first, then by machine. I thought of the deep blood red of cherries. That was my love for him.
My phone pinged in the dead hours of my vigil that night I sat watching over him, the dull vibration interrupting the steady beat of Hughie's pulse on the machines. I tapped the screen and your face appeared, glowing like a beacon. A thread of unopened messages. I imagined you then. Lying in bed, Finn suckling at your breast in his sleep, your phone lighting the perfect alabaster cast of his unblemished skin.
In my hand my phone vibrated again, a short sharp aftershock. You were…. typing... as if you knew that I was thinking of you.
'How is H? Still feeding like a monster?' And a picture of those rubescent unbruised cherries. Did you know yet? I wondered. The doctor must have called you. You were the only contact on my list. 'Measles is highly infectious,' she said. 'It could be a matter of life and death for another child.' She actually used the word death.
I lifted my phone to get a picture of Hughie, enjewelled in his see-through casket, a fly in amber, and sent it on in reply.
Hughie is still out in our tame, manicured, functional garden. He is safe there, playing his game, a cherry smear upon his cheeks, the two receivers that he uses to hear like a split piece of fruit, one behind each ear.
He is smiling at me, his fist held to his chest, drawing small circles: love.
---
Cherries by Sara Keating will be read on air by Ali White at 11.20pm on Thursday 20 October 2022, as part of Late Date with Cathal Murray.
The series continues at the same time each night from 10 to 20 October (except Saturday 15th).
This will culminate in an Arena/RTÉ Short Story special which will go out live on air at 7pm on Friday 21 October 2022 from Pavilion Theatre, Dún Laoghaire, Co. Dublin, with all 10 shortlisted writers in attendance. Judges Lisa McInerney, Ferdia MacAnna and Éilís Ní Dhuibhne will discuss the art of the short story and the stories from this year's shortlist with host Seán Rocks, there'll be live music and performances from leading actors, and we'll find out who's won the top prizes. Why not join us in person? Audience tickets are now on sale at paviliontheatre.ie
And for more about the RTÉ Short Story Competition in honour of Francis MacManus, go here.