Read a story from the RTÉ Short Story Competition shortlist 2022 – listen to Strawberry Season by Doreen Finn above, and read her story below.
Doreen Finn is from Dublin, a teacher and the author of two novels: My Buried Life, which was shortlisted for the Kate O'Brien award, and Night Swimming. She is working on another novel.
Doreen says: "This story grew from a conversation with a friend who was going camping in France and taking the family dog along."
---
Strawberry Season
Her thighs are stuck to the car seat, and when she moves her skin peels away from the leather. The leather seating is just one more thing that her mother complains about. The world has moved on, she says every time they get into the car. It was decided back in the Seventies that sticking to car seats every time the sun shines is not a good idea. When her mother really wants to annoy her father, she says that pleather isn't what she wants to sit on. Her mother is right about the covering being too hot, too sticky, but she's wrong about the pleather. She knows her mother just says it to get her dad all riled up, and it works, because his lower jaw gets that tight look, as though someone had taken a screwdriver to his bones and twisted it really hard. On a blanket beside her, Coco, their elderly dog, pants and tries to find a sliver of shade out of the glare of the French sun. The problem with pleather is that it's a cheap imitation of leather, and the seats in this car are actual leather. Petrol blue leather, with punctured holes peppered evenly throughout, which leave a textured pattern on your skin. Real leather doesn't make you sweat, her father says. It allows the skin to breathe. Like leather shoes. Except Sally doesn't wear shoes much. She looks at her feet in their yellow flip flops. Even though it's only July and she finished school less than a week ago, her feet are already getting tanned. By the end of this holiday she will be very brown, even though she'll be coated in factor 50 every morning before she goes outside.
The strawberry boxes are empty, their contents obliterated before they'd even reached the port. Wexford strawberries, three punnets for a tenner. The roadside stalls had been out in force all the way to the ferry at Rosslare. Sally's dad had eventually given in and pulled over, pestered half to death to buy some. Then her mother had said she couldn't eat them till they were washed. They're clean, Sally had insisted, but her mother had been adamant, and Sally had had to wait as her mother poured a bottle of water over the berries. I love strawberry season, her mother had said when they were back on the road, and the only sound in the car was of strawberries being eaten.
Sally quite likes the idea of a season just for strawberries. A bit like Christmas, but longer, and less fuss, and with good weather. You didn't have to dress up or visit people you weren't interested in seeing. And celebrating strawberry season by being able to pull in off the road only makes it more appealing.
In the front of the car, her mother is complaining once again about the seats. Her father's right arm is hanging out the car window. With his sunglasses on he looks cool, less father-like. And he loves his car. When he thinks no one is watching, he steals glimpses of himself in the wing mirror. Sally sees him, but pretends to be busy with the iPad. She sees her father raise his eyebrows slightly, adjust his expression. He has a day's worth of beard growing, and he touches it with his thumb and forefinger. Sally's mother sighs and flings an arm out the passenger window. The wind catches strands of her hair and whips them outside into the hot motorway air. A bank of cloud does nothing to ease the heat. Sun appears and retreats, appears and retreats, and the road up ahead shimmers, petrol-grey and sullen, exhausted already from its burden of vehicles going somewhere. Coco squirms on his blanket beside Sally, and she reaches a hand down to soothe him. He is off-form, his energy levels low, his eyes closed.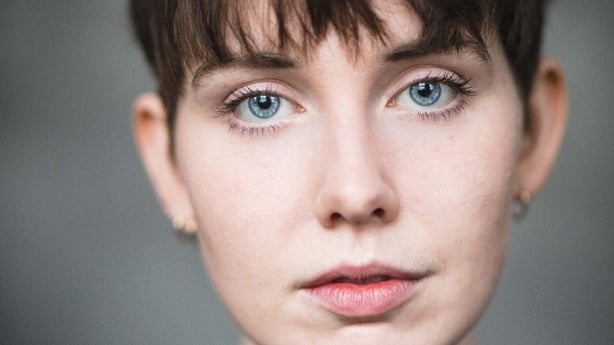 The car was a prize. Ridiculous, her mother had said. Why didn't you just take the money instead? But her father was having none of it. You can live your entire life without so much as sitting behind the wheel of one these babies, he'd said, his hand on the shiny blue bonnet. Leather seats, WiFi, cruise control. Her mother had rolled her eyes, her bitten lip a sign of her fury. She hadn't been interested in the ticket when he'd bought it months before. A promotion in the shopping centre when they'd only gone to the cinema. Outside, the car had been on display, with girls in baseball caps handing out flyers, and her father, drawn to cars like others were drawn to art, to football, to beauty, had immediately started asking questions, questions which the girls in baseball caps hadn't been able to answer. Questions involving maximum speeds, tyre tread, acceleration. When he'd got a phone call to say he'd won the car, Sally had watched her father jump up and down in the kitchen, while her mother had laughed at his boyishness. Later on, however, the laughter soured when her father said of course he wouldn't be accepting a cash alternative. Who gets to own a Jag? he'd asked. A brand new, top-of-the-range Jag? Sally's mother replied that she really didn't care who did or did not get to own a Jag, that what interested her was an extra bedroom, a heat pump, solar panels, the garden overhauled.
Up ahead looms the next peage. Sally's mother digs around for coins. At the booth, the man behind the plexiglass acknowledges them with an appreciative gaze that lingers on the Jag's metallic blue bodywork. The air is hot when Sally lowers the window, and it carries the smells of petrol, asphalt and something green from the fields being ploughed beyond the motorway. The light is translucent yellow, dusty with pollutants, and it hurts her eyes to look too long at it. Coco pants, but quicker now. Sally fills the little travel bowl with water from her bottle. He sips at it, but barely, his eyes barely open.
"Coco's not well."
Her mother turns down the audiobook they're meant to be listening to. "What's wrong with him?" A crease of worry on her forehead. "Is he too hot?"
Sally touches the dog. His fur springy under her fingers. A squeeze of fear in her throat. "He's panting and he's not thirsty."
"I'm sure he's fine. He's probably just a bit hot. He's old, remember. Roll the window down and give him a bit of air."
"No need for open windows when we've got air con," her father says, touching an orange button on the dash. A low hum accompanied by an instant rush of cold air. A glance at Sally's mother. "See? Aren't you glad now?" Smiling now at her over the top of his sunglasses.
Sally's mother slides her eyes away and she turns up the audiobook that no one is listening to. Sally wonders if the whole trip will be like this, her mother's bruised silences, her deep sighs whenever the car is referenced. Sally quite likes the car, its shiny newness. She even likes the roof box, containing their tent and all their clothes. They're going to a campsite, somewhere north of Bayonne. Not one of those mega sites with a cinema, gaming rooms, all-you-can-eat buffets. Her parents hate those places, sought something much more authentic. The campsite they are going to has a huge swimming pool, and is a twenty-minute drive from the beach, half an hour from the city. Other than that it's just going to be people and their tents. Rustic walks in the countryside, lavender fields, a boat on the Nive, picnics in the dunes along the Côte Basque. Narrow streets in the old town, hand-lettered shop signs. Stalls selling fruit, others seafood. Sally imagines cool water, white sand, her book tucked into her bag along with a towel and sunscreen. Steep steps leading to ruined castles, winding cobbled alleys, cool shade.
Only another few hours, her dad says. He can almost smell the sea. He leaves the motorway and the car cleaves to the sliproad that takes them to a lesser road, a quieter route that winds through fields waist-high with wheat and corn, orchards heavy with peaches, vineyards with their fruit under nets to protect them from scavenging birds.
Sally's dad remarks that he would happily pitch the tent around here for a night or two.
Coco makes a strangled sound.
"Mum." Urgent now. "MUM."
The audiobook is paused again. Impatience, a click of her tongue, her mother turns.
"Coco's really not well. Look."
His tongue has slipped between his teeth, a flash of wet pink.
A swerve and there is the popping of loose gravel under the wheels. The engine ticks as it cools. Her dad opens the back door.
"Come on, boy, come on. What's wrong? What's wrong with our big boy?"
Sally clambers out of the car, unsticking her legs from the seat.
"Jesus." Her mother takes Coco in her arms. "Jesus. Coco?"
And it seems as though time turns in on itself, the rest of the world frozen outside the four figures and the blue car by the side of the road. Water poured now over the dog's head, his fur ruffled by anxious fingers, his eyelids lifted and dropped back into position.
The French sunlight in late afternoon has a different quality, is gilded, honeyed. A dragonfly alights Sally's forearm, and she almost doesn't notice it, so light is its touch. Her parents move as though through water, slowly and without any apparent need to rush. Her father shakes his head, swears, his hands on the back of his neck. He kicks at the dusty roadside. Her mother rubs her cheek along the top of Coco's head, thumbs a tear from her face.
"What are we going to do?"
Sally's father shakes his head again. "God knows. We can't rock up to a bloody campsite with a dead dog in the boot."
"We can't just leave him here."
"We can't bring him with us."
"When did you become so cold?"
"What's that supposed to mean? I'm not cold. I'm pragmatic. I said we should leave him in the kennels. You wouldn't do it. This is on you."
"STOP!" Sally is surprised by how loud she sounds. She thinks that maybe the farmers in these endless fields will hear her parents arguing. This holiday was meant to put a stop to all that, and now all is ruined. Poor Coco. Her tears are hot and frenzied, and her parents stop fighting and put their arms around her. Coco has been placed on his blanket on the back seat, but even Sally can see the futility of thinking they can keep him in the car till they go home. A few hours in this stagnant heat and the flies will be buzzing.
"We could leave him around here." Her mother is shading her eyes with her arms. "Couldn't we? There's just field after field, and no one would know."
A distant tractor drones, the only sound on the still air.
Eventually they find a quiet corner, alongside a low wall, with trees growing all around. It seems impossible to Sally that they're just going to leave Coco here. He is petted and kissed, and wrapped in his blanket they lower him to the ground.
The rest of the journey is silent, all conversation sucked out of the car. Sally's mother cries quietly, her hand reaching back between the seats to find Sally's knee every few minutes. Sally keeps her eyes on the unfolding landscape. The signposts for Bayonne point towards the coast, the Bay of Biscay a startling line of cerulean, visible in flashes. Up ahead, a sign for strawberries, a trestle table, a roadside stall.
---
Strawberry Season by Doreen Finn was read by Martha Breen.
The series continues on Late Date at 11.20pm each night from 10 to 20 October (except Saturday 15th).
This will culminate in an Arena/RTÉ Short Story special which will go out live on air at 7pm on Friday 21 October 2022 from Pavilion Theatre, Dún Laoghaire, Co. Dublin, with all 10 shortlisted writers in attendance. Judges Lisa McInerney, Ferdia MacAnna and Éilís Ní Dhuibhne will discuss the art of the short story and the stories from this year's shortlist with host Seán Rocks, there'll be live music and performances from leading actors, and we'll find out who's won the top prizes. Why not join us in person? Audience tickets are now on sale at paviliontheatre.ie
And for more about the RTÉ Short Story Competition in honour of Francis MacManus, go here.