Read a story from the RTÉ Short Story Competition shortlist 2022 – listen to The Big House of Nora Toad by Rachel Hynes above, and read Rachel's story below.
Rachel Hynes is from Newport in Co. Tipperary and teaches English at Coláiste Mhuire Co-Ed in Thurles. She has a PhD in literature and dress history from the University of Limerick, where she edited The Ogham Stone, UL's literary journal. She is working on a novel.
Rachel says: "I grew up listening to women storytellers who delighted in retelling colourful piseogs and yarns. My fascination with time, haunting, Irish folklore and the lived experience of women influences this story."
Listen to Rachel Hynes discussing her story with Sean Rocks on Arena
---
The Big House of Nora Toad
The big house of Nora Toad has been locked up these past decades. But inside, beyond the crumbling façade, are old-world anterooms and dank-cushioned parlours where, even now, she might appear; sunlight warming the bones of her spindle chair or the old beret on the coat-rack, still. Long ago, the grand staircase was waxed and polished by servant girls in aprons and flat shoes. Now it heaves and groans, splintering in the darkness. Brickwork collapses. Glass shatters. The seething dampness causes the most damage and then it's the return of the swallows. With wind under their wings they race through ornamental doors and nest like conquerors upon eaves. An estranged nephew unbolts the padlocked front gate once a month. He checks for squatters and sighs at new graffiti in big, neon letters. His cursing ascends towards the territorial birds as he locks the stiff mahogany door. His footsteps echo in the portico.
It was an unseasonably wet summer the summer I met Nora Toad. And wet summers pass slowly, especially in childhood.
Rain fell all day and all night long: rainwater hammered at window panes, dribbled down upon footpaths from high gutters and sang and sloshed in the drains all the way down to the rain-swollen river. Townspeople tied up rain bonnets, swung open umbrellas and sheltered together awkwardly in door frames. Eyes watched the sky all summer. Everything dripped, echoed, and slicked with water. At night I dreamt of water. Blue dreams of mermaids, seaweed, and the angry, whorling faces of waves.
Mould, like patches of bruised skin, grew on the walls of the flat we rented in this small, hamlet town. Rain tapped through the night into worn plastic basins, pots and pans and cornered us into dry islands of shabby kitchen linoleum. And though a faint smell of dampness always lingered in the bed-sheets, the soggy sadness of the place hadn't yet watermarked my heart.
My father travelled the country for work in a rusty old van and left us patchy, apologetic messages from phone boxes near building sites. His partner, a local red-headed woman, was in her last weeks of pregnancy and sat on the faded settee reading Woman's Way. Her thighs touched in short smock dresses with a ribbon gathered above her swollen middle. Her nail varnish was always chipped and she blew cigarette smoke out the window through the corner of her mouth in a long, lopsided exhale. She punctuated the silence with long sighs. It was easy for me to disappear.
I liked walking the wet, fragrant fields of summer: sheltering in a tree hollow, stripping seeds from long sheaves of grass and drawing imaginary faces on clouds with a fingertip. I tip-toed home by twilight like a small cat, melting into the shadows when I saw my uncle in his shop-coat stumbling home from the pub after a day's work. Sometimes he caught me. In his pity he'd buy me chips smothered in a spicy gravy sauce made of chicken fat. The coins made a tinny sound as they danced across the counter. With chips and plastic forks in hand we'd sit on the concrete steps outside the old ball alley and watch the stars rise.
I was picking dog roses on the old bog road when the click of Nora Toad's bicycle wheel came around the bend. The midday sun was warm at her back and a black skirt hem flapped around her shin. The bicycle was laden with carrier bags, stripy plastic sacks bursting with tins, milk bottles and plastic packages of sweet cakes. A strange feeling rose up inside of me because roaring drunk Billy Buckets (with paint all over his overalls and his false teeth lepping in his mouth) had once told me that Nora Toad was a hare-by-night.
'Whisht Billy, you eejit,' my uncle glowered.
'Wasn't Aul Coffey out lamping when his good lurcher cornered her a few years back near the Toad Demesne?' Billy continued, boldly. 'Cowering in a grove of trees. Moon-eyed with the sleekest brown pelt on her that you ever saw. She had two big pointy ears and strong, sleek hind legs. When Coffey released her from the dog's jaws she ran through the dew-covered grass and disappeared into the big house.She's had a limp ever since! I'm tellin' ya! 'She's a witch-hare. Look for yourself, girl.'
Nora stopped pedalling and faced me. The hedgerow quivered in a gentle breeze. She was tall, thin and bird-like in frame; delicate but sharp. Her skin was a girlish pink. Fine silver hair, bluntly bobbed, fell messily about her face. Her pea-green mackintosh was moth-eaten and shabby but it had retained a smart, city-tailoring about it.
'Hullo there!' she called out.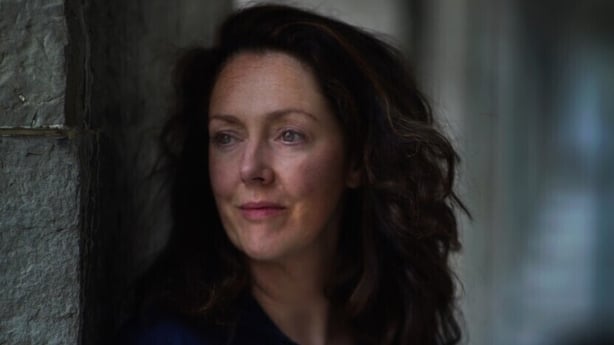 'WHAT'S BOTHERING YA?' I snapped back. (My father told me to invoke these magic words when in the company of the uninvited.)
A moment passed; we stared at each other.
'Rosa Canina,' Nora pointed, breaking the silence.
'The dog rose, crushed into a tincture, is said to be a powerful cure for the bite of a rabid dog.'
'How do you know so much about flowers?' I blurted.
'Your mother was the youngest of the Cafertys,' she continued. 'I knew your grandmother, and your great-grandmother, too. Fine women indeed.'
I took a step towards her. The nuns in school often spoke warmly of my grandmother calling to the convent for milk and bread for the babies on frosty mornings before first mass. Now I was drawn by a bond to this strange, magnetic woman with something of the bird about her.
The latticed light filtering through the brambles in the hedgerow had been waning as the afternoon wore on. Rain clouds fattened overhead, grey and sullen. Nora suddenly looked skyward.
'Fancy a fizzy drink or, er, a glass of pop?' she asked, waveringly. 'Put a taste in your mouth. See off this shower. And, my dear, you have no rain apparel.' Without waiting for a reply she dismounted and wheeled the rickety bicycle in the direction of the big house.
I walked beside her in silence but not before checking for a limp or a shock of fur peeping out through her flesh-coloured stockings.
Nora was the last of the Ryan-Toads. Gorse fires burned red in the hills on the night she was born in 1918. About a mile outside of town, the big house stood grand and impervious save the faintest tremor of excitement rippling through its bright, gas-lit rooms. To celebrate the birth of the child, loyal tenants left gifts for 'Cook' at the back door: eggs, bread, great fleshy sides of bacon. Nobody knew where the Ryan-Toad nickname had come from. There were generations of Ryan-Butters and Ryan-Foots in the town but only one crowd of landholding Toads. Perhaps because toads weren't native to Ireland, local wisdom held.
'No matter how much they might try to pass as frogs,' laughed Gooby Lynch before drinking deep of his pint of stout in O'Connell's public house.
Time was drowsy in Nora's company and the house made strange music in the rattling of pipes and the patter of rain against the old thin windowpanes. Nora talked an awful lot and I was happy to listen. She held herself stiffly when she spoke of the generations of Ryan-Toads and their bricks and mortar. But Nora spoke most beautifully in the poetry of the ordinary: a lover's glance across a dance floor; the evanescent lifecycle of a butterfly. She spun stories like delicate floss silk. And though there were some details about her ancestors and their troubles that I didn't fully understand, I always nodded politely, if distracted by the soft halo of gilded book spines and tarnished silver plates stacked in cabinets behind her.
By mid-summer I was calling directly to the house. The guest of honour sipping 7-up from a chipped teacup. At summer's end the rain stopped as suddenly as it had begun. Now I was needed at home with the arrival of my half-brother and the return to school. I was moving up to the sisters in the secondary school.
I became a teenager and saw less and less of Nora Toad. Year after year, room by room, the big house darkened. The bigger rooms were locked up permanently. Old sheets were draped across the furniture, out-of-tune pianos, and the old Grandfather clock from London. It took a young electrician a full week to dismantle the crystal chandelier dangling precariously from the reception room ceiling.
To Nora, the house was slowly taking on a life of its own. Rooms whispered; favourite objects disappeared. Within the many reflective surfaces of the big house Nora caught glimpses of herself. Mirrors that had once reflected her faithfully in the bloom of youth were now misted with time. She was turning to husk: colour seeped further from her hair; her skin thinned. Nora had become inextricable from the very architecture of the house itself. They had atomised into a shared existence of bone and memory.
Lately, while brushing my hair before work, I found a long silver strand of hair amongst the gloss of brunette tresses. It shimmered in the morning light pouring in from the frosted bathroom window.
I plucked it out and wound it around my little finger so tightly the flesh bulged and pinked.
It was then I decided to go back.
I leave frozen meals. I lay out clean clothes. I kiss them all goodbye, running my fingers through their warm, feathery hair. The youngest, still a baby, is rosy-cheeked and sweating lightly in his sleeping suit. His arms are thrown above his head like an acrobat in slumber. I linger a moment by the cot. The keys are in my hand when my husband's eyes ask me if I'm sure. I close the front door softly behind me. The suburbs of the capital flatten in my rearview mirror.
The shape of the house emerges against the dusk: mess of ivy, bowed roof, the hollow face of it. Gravel crackles under my wheel and I turn off the radio. That old feeling of quietude pools around me as I push open the car door. The falling night air is cool and honeyed with woodbine and I breathe it in. I stand before the locked gate and watch the sun dip behind the grassy chimney stacks. A tractor engine whirs somewhere in the distance.
I think of the day we buried Nora's small dog under a holly tree in the overgrown walled garden. The old bitch had crawled under a poster bed the night before to die in the dark.
I held Nora's hand as we stood covered in wet clay, looking over the grave.
Both soaked to the skin. Both searching for something lost, deep within us.
The district health nurse stepped in, in the end. Nora Toad died alone in a modern nursing home on a cold November night in 1999. They took out the TV a few days beforehand so she hadn't even the disembodied voices or the fuzzy shadows it cast upon the wall for company.
I returned to the big house of Nora Toad because I cannot reconcile such soul-piercing loneliness with the image of her left in my mind…
She sits beside one of her big windows with the sun on her face.
She laughs.
She throws her head back.
She looks up at me, smiling. Her eyes are soft with love.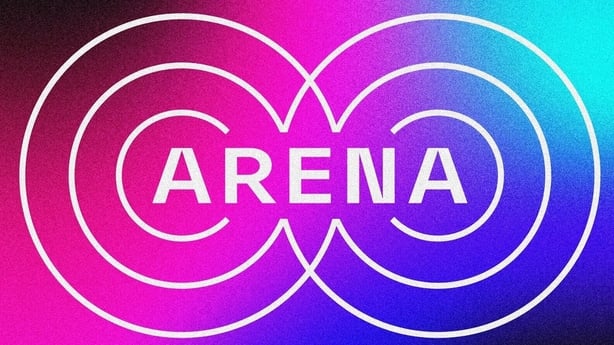 ---
The Big House of Nora Toad by Rachel Hynes was read by Derbhle Crotty.
The series continues on Late Date at 11.20pm each night from 10 to 20 October (except Saturday 15th).
This will culminate in an Arena/RTÉ Short Story special which will go out live on air at 7pm on Friday 21 October 2022 from Pavilion Theatre, Dún Laoghaire, Co. Dublin, with all 10 shortlisted writers in attendance. Judges Lisa McInerney, Ferdia MacAnna and Éilís Ní Dhuibhne will discuss the art of the short story and the stories from this year's shortlist with host Seán Rocks, there'll be live music and performances from leading actors, and we'll find out who's won the top prizes. Why not join us in person? Audience tickets are now on sale at paviliontheatre.ie
And for more about the RTÉ Short Story Competition in honour of Francis MacManus, go here.