Read a story from the RTÉ Short Story Competition shortlist 2022 – listen to A Nice Cup of Tea by Bernard Crowley above, and read Bernard's story below.
Bernard Crowley lives in Balbriggan but is originally from Crumlin. He has worn many trade hats from shop owner to addiction counsellor, and has now added writer to the list. A Nice Cup of Tea is his first published short story.
Bernard says: "I sat down to write a story about a woman drinking a cup of tea and thinking fondly of her fisherman husband out at sea and wishing him well. But when the cup hit the wall I had to follow it..."
_____________________________________________________________________________
A Nice Cup of Tea
Anna held her cup tightly, as close to her chin as possible. Her fingers burned. With her lip barely on the rim she felt the steam of the tea waft over her face, warming it, invading her eyes, weaving through her hair. She had made it strong, the way he drank it, and the memory of their shared breakfasts together brought long-buried tears throbbing and sobbing towards the table. Yeahhh right! He never got up 'til 12 and was straight out to score. Hustle. Beg. Unless he still had some, which would be an absolute miracle, then it was straight to the bathroom. Alone with her thoughts she wondered what she was going to do now. Single again. But unavailable. The cup was thrown. The wall splashed. The floor soaked. More work. She wanted to scream but was afraid she'd wake the baby.
The funeral. Jesus! The church was like a methadone clinic. All nasal and sleepy. There were one or two snoring. Huggins and howaya's. She wasn't in the front row. That was for family. Blood is thicker an all that. His ex was up there with her three. Priority boarding. Anna only had the one. Three was a family. One was a mistake. It's not like they had spent a lifetime together. She had only known him about 3 years. Half of that he spent inside. She pushed the young fella along to visit every week so as he'd know his father. And his father would know him. Quality parenting or what?! The young scut will probably break her heart eventually, she thought, living up to his father's name. That's what they do around here. The dead are always great fellows. Famous for dying.
All his side ignored her and the little fella. The grandson, the cousin or the half-brother. Take your pick. They didn't even look at him. You'd swear she'd killed his Da. She was shuffling around with the buggy looking for a spot. She noticed the symbols of his life they were going to bring to the altar. A football, a Beatles record and a Mars Bar. For a brief funny moment, she thought she was at the wrong funeral. She'd have sent up a syringe, a bag of smack and a charge sheet. Jeeez! Denial or what. She didn't really know his family at all. No more than they knew him. When she came along it seemed to give them a new direction for their resentment. Almost all of them, including Gerry, moved to the high moral ground. The arrogance of them. She supposed as long as they were looking at her, they didn't have to look at themselves. Or him. She knew her place in that particular tribe. As far away as possible.
In the end she had to sit with the lads.
"Is that his little fella? Jaysus! he's the image of him. THE FUCKING IMAGE OF HIM! WILL YA LOOK... oh fuck, sorry…forgot I was in the church. Its takin' forever like, isn't it?! Did they say what killed him?"
"I'm sorry?"
"Did they say what killed him like?"
"Drugs killed him."
"But I mean officially..."
"Officially? He took drugs. He died. Is that not official enough. What do you want? A bleedin' episode of Love/Hate?"
Jesus I'm out of here. I've had enough. I'll tell him he was at his dad's funeral. He won't know the difference. Glad they don't take pictures like at a wedding.
On the way out she picked up a few leaflets from the table. She'll probably never read them. It's just a habit. Courses, self-help, volunteering. As you do. She had started yoga a few weeks before she met Gerry. The community centre was going all alternative. Trying to catch up with the times. Hippies her ma would say. Dickheads he'd say. What in God's name are you doing that crap for? Poncing about with that bunch of effin' lesbians. With your purple mat and water bottle. Breathe in. Breathe out. Breathe in. Breathe...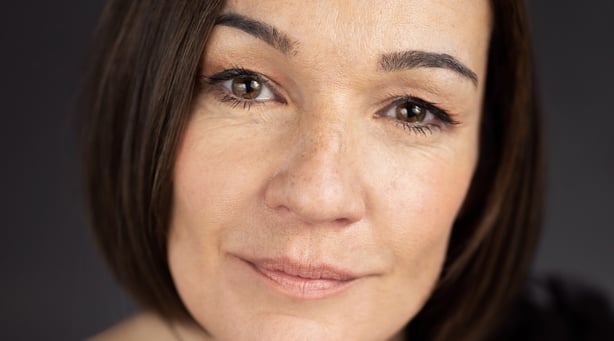 She headed for the park. She was wearing a skirt for the occasion. Unusual for her. She felt good in it. Pretty. Feminine. She took the heels off and sat on the grass. She was glad to shake off the church/clinic crap. She had just finished with a bloke before she met Gerry. He was so different. The ma loved him. He had a job. A job for God's sake! He was treated like royalty. He was all smooth and silky. No edge. Was that the problem? Too nice? Too good for her? She was only three months with him when she got pregnant. Pregnant! With his! What a nightmare. The baby wasn't six months old when his da got nabbed. Selling to a Guard. Twenty-nine previous. His attempts to go clean were noted by the judge. Funny that. She hadn't noted anything.
The guards came and raided her place after he was arrested. The shame of it. All the neighbours were out for a look. They went through everything. Her stuff as well as his. Even the child's. She could feel the judgement. She was trying to be casual. Even offered them tea. It was the final straw. She swore to herself on the little fella's life that she'd leave him then. But he beat her to it. She'd a nice place when she met him. Needs a lick of paint now. Maybe an exorcism?! Ha-ha! She met him in the dole office. She was down sorting her rent allowance. He must have had an interview there because he looked smartly dressed. Didn't look half bad. She'd heard stories about him but was thrown by his appearance. She knew he was married but thought nothing of it when they went for a coffee. Thought nothing of it when he disappeared into her bathroom later that evening and didn't come out for twenty minutes. And thought nothing of it when he got out of the bed in the middle of the night and went home to the wife. She still can't figure out how she stayed with him. Was she lonely? Needy? Horny? What's the buzz word these days. Co-dependency? That's the one. Must look that up. She was always on the edge of the crowd looking in. Didn't like what she saw but was attracted to what they had. She was a dabbler. Could never get the habit of the habit. Whereas Gerry, head over heels in love with the stuff. Couldn't get too much of it. Then he did. In her mother's bathroom. She had insisted on meeting her grandson's dad. He insisted on Dutch courage. How brave is that? He was out early on temporary release for good behaviour. Ya couldn't make it up!
"Now don't get me wrong," she said to herself, "I'm no saint." She had chased the dragon herself a few times. When he was flush and feeling generous. She knew the attraction. Absolute oblivion! If she was honest, she knew that her morbid fear of needles probably saved her. Saved her from falling head over heels in love with the stuff herself. Gerry put her off needles for life. Missing the vein. The fear of hitting an artery. Blunt needles. Abscesses. Jesus! The litany of terrors. The blood streaks on the wall. Even the ceiling for God's sake. How in Jesus Christ Almighty's name did she put up with it?
She put the shoes back on. Sad, but you couldn't walk barefoot in the park here. Not even the kids. You'd never know what their little feet would find. The ice cream van was there and she bought herself an ice cream. A ninety-nine. The one with the flake. She was laughing to herself at the silliness and the extravagance. And even the inappropriateness of it. But she didn't care. This was her moment. She thought she might go up to the grave. Make sure they put him in. Do the flake ad for him. Tip of tongue to top of flake. Then slowly into mouth. She was pissing herself laughing thinking about it. Ha-ha. It was lunchtime now and the park was getting busy. Better compose myself she thought. Such a giddy mood on such a sad day. I don't give a toss, she thought. But his dad is dead. What does that mean? Stuck a needle in his arm and never took it out. Is that what I'll tell him? Poor little fella. Did it in your granny's toilet. Cracked his head off the bowl on the way down. Still cleaning the place, she is.
Anyway! Anyway! Need to be getting home. Gerry junior's nap time. Get a cuppa. Me time, she called it. Plenty of me time now. She loved the park. It was so near the flat. A stone's throw away. A funny phrase that. She wondered who measured it. How big was the stone? How long was the arm? Aw Jesus I'm getting really silly now. You know what? Who cares? She skipped down the street with the buggy. Free. I'm free. He's gone. Him and his drugs. Him and his mates. His dailies, his weekend takeaways. All gone.
She seen the lads on their way back from the grave. Heading for town to score. Do a bit of robbin'. They'd forgotten him already. He'll be remembered later when they're feckin' out of it. Yeah, we were in at Gerry's funeral. Jesus no. Wha' happened him? OD'd. Aw Jaysus, that's terrible. Pass us that needle there willya, I can see a vein. What was it with the addict?! That absolute focus on the next hit. Jesus, Gerry would jump over the crying child to get to the bathroom. Forgot him in the clinic once in his rush to get home. FORGOT HIM! How could you forget a child?
Anna wiped her eyes. Brushed the floor. Mopped it. Wiped the tea from the wall. There's great healing in a cup of tea, she said to no one in particular, as she emptied the shards in the bin. A nice calm green would look good on the wall, she thought, as she was wiping it. Seen one the other day in a paint brochure. Tranquil Dawn. The name alone would relax you.
Later she would remember the church. Not the funeral, but the building. The statues and the pictures. The stained glass windows. Thought she might pop back another time when it's quiet. It had been years since she had been in one. Bring the little fella. She could imagine the calm there. Deffo, I'll be back. At times she envied the peace her ma got from her religion. Wondered could she buy into that. Nah! Too many rules. Too many men. Jesus! The abuse. Her ma forgave them everything. Gerry didn't.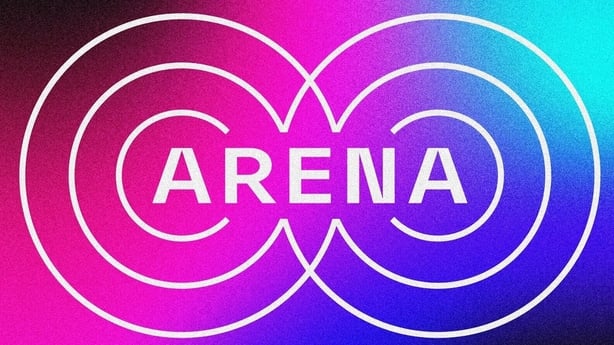 ---
A Nice Cup of Tea by Bernard Crowley was read by Hilda Fay.
The series continues on Late Date at 11.20pm each night from 10 to 20 October (except Saturday 15th).
This will culminate in an Arena/RTÉ Short Story special which will go out live on air at 7pm on Friday 21 October 2022 from Pavilion Theatre, Dún Laoghaire, Co. Dublin, with all 10 shortlisted writers in attendance. Judges Lisa McInerney, Ferdia MacAnna and Éilís Ní Dhuibhne will discuss the art of the short story and the stories from this year's shortlist with host Seán Rocks, there'll be live music and performances from leading actors, and we'll find out who's won the top prizes. Why not join us in person? Audience tickets are now on sale at paviliontheatre.ie
And for more about the RTÉ Short Story Competition in honour of Francis MacManus, go here.