For this year's Dublin Festival of History, leading historians of Irish women's history reflect on events leading to civil war and the contribution made by women to the war – from both sides of the divide. Watch live above on October, Saturday 1st from 5pm.
Gender-based violence, trauma and the legacy of war are new areas of study, enhanced by archival evidence and the writings of former activists. Has the Decade of Centenaries fully acknowledged the complexities and extent of women's participation?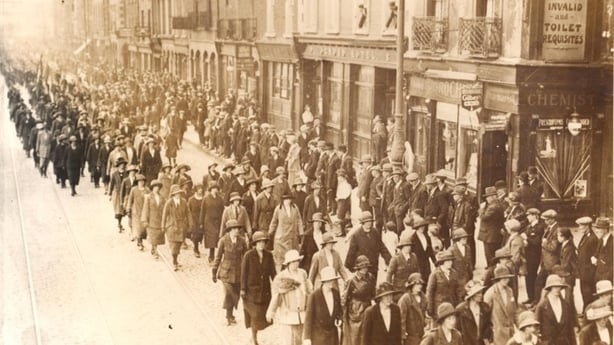 The civil war in Ireland was not only 'brother against brother'. Cumann na mBan, the nationalist women's organisation was the first to vote against the Treaty after it had been passed by Dáil Éireann while in the Dail, the 6 female TDS all voted for rejection with Mary MacSwiney's lengthy speeches a notable feature of the debate. Why did Cumann na mBan reject the Treaty and what role did women play in a war where their contribution led to over 500 women being imprisoned by their former comrades? Why were women denounced as 'furies', with measures enacted by the Free State to force their return to the home?
The panel includes Dr. Leeann Lane (DCU), Dr. Mary McAuliffe (UCD), Dr. Margaret Ward (QUB) and is moderated by Dr. Fionnuala Walsh (UCD).
The Dublin Festival of History runs until October 16th 2022 - find out more here.