Hamish, a young, well-to-do British man returns to the place where his late mother grew up, in the wilds of Donegal. He has inherited a house, and is returning ostensibly to arrange the sale of this house. But while he is there, he's involved in a car accident, and he forms a bond with one of the men who was travelling in the other car involved...
It Is In Us All is the award-winning feature film debut from writer and director Antonia Campbell-Hughes, previous acclaimed as an actor for her roles in 3096 Days, Kelly + Victor and Cordelia - she talks to RTÉ Arena above, and discusses her film below.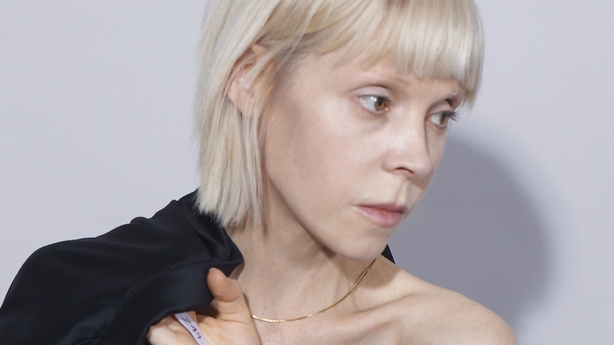 How would you describe It Is In Us All?
Misplaced male energy. The need for connectivity and to be acknowledged as a living force. Some are not acknowledged, and are at odds with humanity. They are disconnected, dislocated, disembodied without place or attachment. They have no place in the sphere. We only truly bring true revelation by breaking down the constraints of comfort and safety; our need to protect ourselves from the fear of mortality.
If nothing else, I wish to engage considered thought and allow space for magic that... is in us all.
We need your consent to load this YouTube contentWe use YouTube to manage extra content that can set cookies on your device and collect data about your activity. Please review their details and accept them to load the content.Manage Preferences
Where did the inspiration for the film come from?
It was a combination of factors. I think everything we write, personally, has to come from an essence of truth. I was born in this place in Northern Ireland; I left when I was two and only re-visited it in my twenties. I grew up with this idea of what Northern Ireland represents. But if you fly there, and take a bus from either Belfast or Derry to Donegal, which is two hours away, I found that it really evoked this unique feeling of you descending into a new place. It is so emotive as a landscape. I really wanted to exhale that.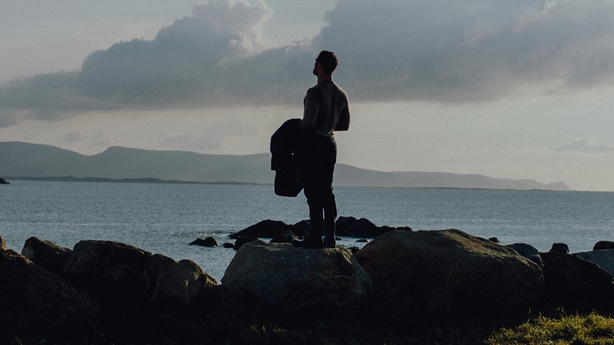 Then, while spending time there, I kept hearing about these kids who take cars and drive around, since there is basically nothing else to do. A lot of terrible car crashes keep happening; it's really tragic. I saw children that are like a tribe: they are so powerful and so strong in their fearlessness. They lack the maturity and the control over this urge to feel their very existence and challenge death.
I was so fascinated by this, in contrast to the men I would see in cities, who don't have that inner core of vitality and life – but they have everything else.
I wrote a story about how to explosively collide these two halves. And how that collision could alter the composition of the other, in a suspended reality.
I made a film to explore my own curiosities, and to create a textured visual to show my own experience of life. Ultimately, we all try to find methods to communicate. Some connect naturally, some must find alternate tools. My work is my tool.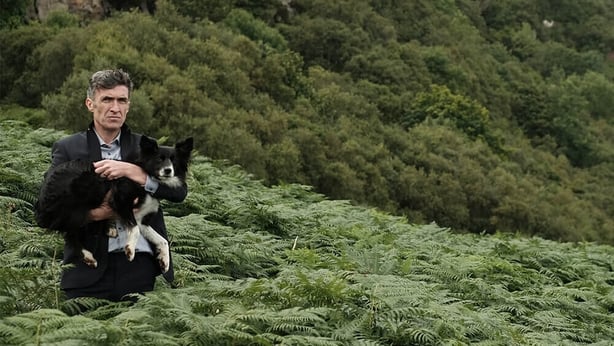 What made you decide to become a filmmaker?
I have always been a filmmaker. I went to art school at seventeen, completely clear in how I could see a visual of what I wanted to do, but completely unclear of what that was in the language of 'profession'. I didn't grow up ever encountering the concept of working in film. I moved around constantly, and always wrote and filmed and built. I first learned of concept-based interactive multi-media when I picked up my first medium – fashion. I saw collections as a concept-based exploration. I started making small films to showcase the work, and discovered another side to performance that was immersive and collaborative. I began acting, leaving the increasingly commercial fashion reality behind.
I moved to London and got an acting job immediately – a BBC comedy series. I've been acting professionally ever since, but always writing and developing projects with Screen Ireland and NI Screen. Every film I've been in is a furthering of learning. Being able to observe such a vast array of talent for so many years – I can't imagine a better film school.
I feel the work I make now as a filmmaker has come full circle from how I began as a seventeen-year-old, now with a large bag of knowledge and experience to draw from.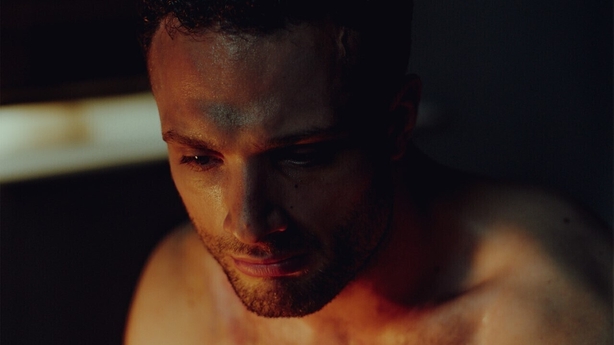 What where the challenges of shooting under lockdown?
The challenges were the same of any small business trying to survive and continue at that time. Insurance and abiding by the rules of health and safety was costly and therefore a huge challenge, as this was such a small budget production. Creatively, I did not find it a challenge at all. I have always been adrenalised by constraint. Limitations bring about innovation.
What lessons did you learn making your first feature film?
'If you build it, they will come'. (Kevin Costner, Field Of Dreams). When the intent and passion comes from an utterly sincere and authentic place… other like-minded types will stand by you.
What advice to you have for other first-time filmmakers?
Know what you want to be. Be honest with yourself. There is a great need for 'service directors'. Skilled at managing people and being able to execute many others' instruction and ideas. To be able to streamline many voices. This is entertainment. It takes a strong character.. much like young politicians. If you are an 'auteur'... Graft. Labour. Apprenticeships. Shadowing. Running. I believe in the investment of time. I feel it is a life commitment that is all encompassing, that nothing else comes before your essential need to be consumed by your 'work'.
It should never feel like work: work stops and starts, what you do is what, and who you are.
It Is In Us All is released in cinemas nationwide on September 23rd, 2022.