Writer and director Louise White introduces her new theatre work Animals, a radical imagining of George Orwell's classic novel Animal Farm, with cast member Lucy Cray-Miller, which premieres this week at The Everyman, Cork, before heading to this year's Dublin Theatre Festival.
---
Louise White: In researching my last show Privilege: The Musical! I kept dipping into Animal Farm and decided to reimagine it for the stage. Orwell's text feels as relevant today as when it was written, and its metaphor is stark when we use it to look at modern Capitalism.
We're told that personal output equals personal circumstances (housing, health, education, mobility, finances). Workers are more productive than ever, but they are overworked and spent. The hamster wheel is broken and its funding Tech Bros' trips to space. We readily avail of a Gig Economy where Amazon Centres create impossible time penalties for workers', where there is no employment security for overworked Uber drivers, and where Disney theme park workers are living in their cars because they can't afford their rent. 'Animals' unpacks the novel with heart-swell, irreverence and a contemporary analysis.
I asked Lucy Cray-Miller, a long-time collaborator of mine to chat with me about the process...
LW: This is the third show we've made together, how does this one feel?
L C-M: This show feels very different. In that I still feel able to play, but I'm finding outside the rehearsal room I'm thinking about it in a different way because I have the text to work from. I'm trying to think about how not to get too stuck in it and how to bring it alive. Just before I go to sleep I'll have some ideas and I'll write them down.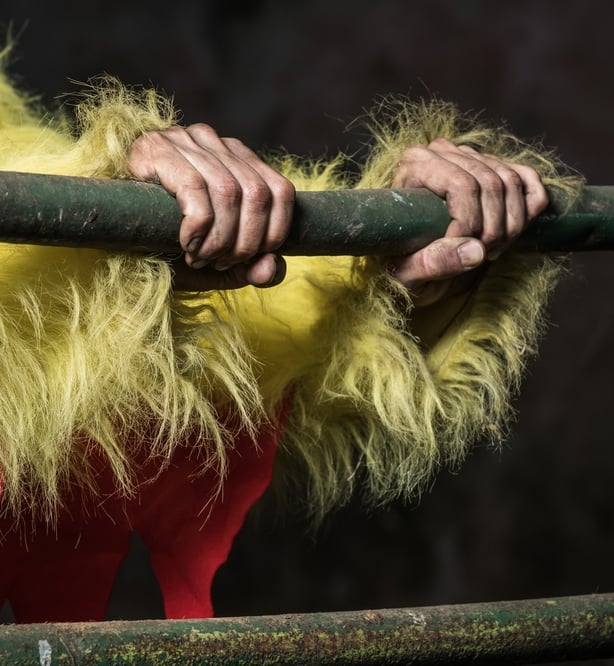 LW: How present do you feel the novel is in the rehearsal room?
L C-M: At the moment, not very, and when it does come up, it's a challenge to make it really work. I'm really aware that we're two weeks in and we're spending a lot of time on building the energy and scale of it and we're only starting with character work. It's exciting and daunting. What have you found to be the challenge having started rehearsals?
LW: The text! It's so hard. It's so heavy, there's so much in it, and it's the first time I've worked with a text to try to adapt it. It's out of copyright and I have to keep reminding myself that we can do whatever we want. I find the restrictions of the story very limiting. I am doing everything I can to make it really alive and dynamic and mean something to audiences right now. A lot of the language is quite formal and old fashioned and that makes us think it's supposed to be performed a certain way, but I believe that the themes still hold, so I keep trying to make it the kind of show where audience feel like the want to climb on stage. To make it relevant and urgent.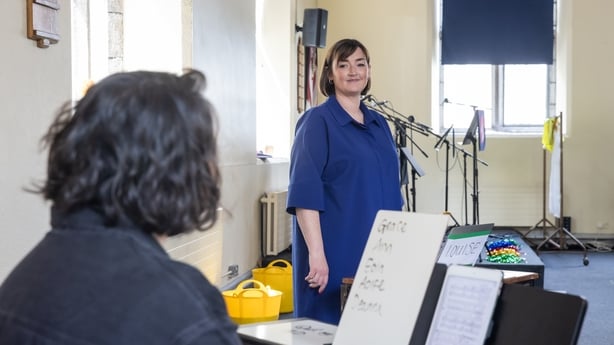 L C-M: Do you want audiences leaving the theatre to go away and think about the themes of the work?
LW: Yes, absolutely, I'm 100% working to that, but whenever we talk about the themes in the room the atmosphere gets flat and everyone feels they have to perform and explain theories of capitalism, so it doesn't work. I'm trying to tie the themes together from the outside as a director and to make what is coming from the performers feel accessible and alive.
Animals is at The Everyman, Cork, on Friday 16th September, and at the Samuel Beckett Theatre from Thursday 6th - Sunday 9th October as part of this year's Dublin Theatre Festival.