Ten exciting new stories have been shortlisted for the RTÉ Short Story Competition in honour of Francis MacManus 2022, from more than 1700 entries.
The stories, selected by judges, writers Lisa McInerney, Ferdia McAnna and Éilis Ní Dhuibhne (in no particular order) are:
Cherries by Sara Keating
Big Why, Little Why by Brendan Killeen
Cnámharlach Uaigneach by Nicola Crean
The Big House of Nora Toad by Rachel Hynes
Fishing for Pike by Antoinette McCarthy
A Nice Cup of Tea by Bernard Crowley
Scrappage by Aingeala Flannery
Strawberry Season by Doreen Finn
Fire Starter by Alan McCormick
The Coast of Africa by Julie Cruickshank
Find out more about the shortlisted writers and their stories below...
All 10 stories will be broadcast and podcast in a season of new writing as part of Late Date on RTÉ Radio 1, weeknights at 11.20pm, from Monday 10th October to Thursday 20th October inclusive (except for Saturday 15th October).
The winning story along with the two other prizewinning stories selected by this year's judges will be announced at a special RTÉ Radio 1 Arena RTÉ Short Story Special live event in the Pavillion Theatre Dun Laoghaire at 7pm on Friday 21st October, and broadcast live on RTÉ Radio 1 as part of an Arena special programme.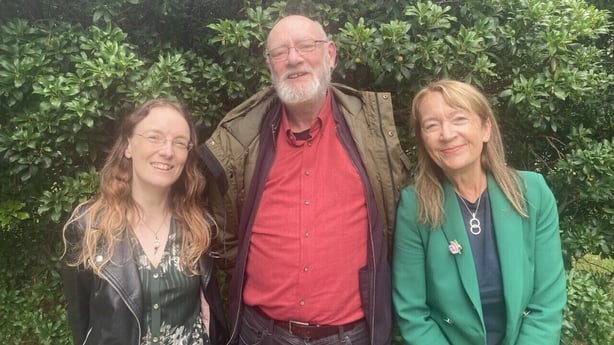 The event will see host, Seán Rocks and this year's judges discuss the art of the short story, review the stories on the shortlist, and announce their overall winners, with live music and performances from leading Irish actors. Find out more and get your tickets here.
This year, the top prize has increased to €5,000, while the second and third placed writers will receive €4,000 and €3,000 respectively. A further seven runners-up will receive €250 each.
Leading up to the Arena special and the broadcast series, from Monday 10th October the shortlisted stories will all be made available to read here on RTÉ Culture.
Set up in 1986 to honour writer and broadcaster Francis MacManus, the RTÉ Short Story Competition has been a critically important launch pad for new and emerging writers in Ireland. Past winners and shortlisted writers include Claire Keegan, Danielle McLaughlin, Anthony Glavin, Chris Binchy, Nuala O'Connor, Liz Nugent, Colin Walsh, Stephen Walsh and Sarah Gilmartin.
ABOUT THE SHORTLISTED STORIES AND THEIR AUTHORS
Bernard Crowley
Bernard lives in Balbriggan but is originally from Crumlin and has lived many other places in between. A father of four and a grandfather of three, he describes his work life as working part time for two months of the year (at Christmas) and reading books for the other ten. He has worn many trade hats from shop owner to addiction counsellor and has now added writer to the list. A Nice Cup of Tea is his first published short story.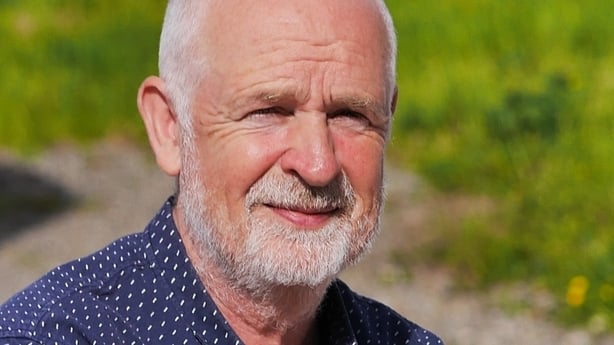 About Bernard's story, A Nice Cup of Tea
Bernard says: "I am very proud of this story. It is the whole of my writing career. I have dabbled in poetry all my life but never submitted to public scrutiny. A soundbite of my life would read: In the 70's I was a pothead, in the 80s a heroin addict and in the 90s an alcoholic and I'm glad to say I just struggle with coffee now!
"The images in the story come from the places in between. I sat down to write a story about a woman drinking a cup of tea and thinking fondly of her fisherman husband out at sea and wishing him well. But when the cup hit the wall I had to follow it. I walk the beach here every morning with the dog and I gather the sea glass as I go. I also gather the broken crockery and inspired by Dermot Healy's beautiful poem The Travels of Sorrow I decided to investigate the broken pieces. And put them back together again."
Brendan Killeen
Brendan Killeen is a journalist, writer and editor who has been living in Copenhagen for 20 years. He and his wife, Malene, have two teenage children, Noah and Ella. He works in the communications programme at the European Environment Agency. He holds a masters in Creative Writing (distinction) from Oxford University and is currently working on a collection of short stories, entitled Saga.
About Brendan's story, Big Why, Little Why
Brendan says: "I was inspired to write my story, Big Why, Little Why, while on a week's holiday in Madrid with my son Noah in October 2021. We visited the 'Reina Sofia' art museum and overheard a couple arguing in front of Picasso's masterpiece Guernica. This 'moment' inspired me to start writing the story, which amongst other things is a reflection on how literal we have become as a society."
Sara Keating
Sara Keating is a writer and cultural journalist from Dublin. Her fiction has been published in Banshee and the Dublin Review. Her story Mamó was joint runner-up in the RTÉ Short Story Competition in honour of Francis MacManus, 2021, which was read by Ingrid Craigie, and won three medals at the New York Radio Awards. Her creative writing in 2022 has been supported by an Arts Council Agility Award and a Residency at the Pavilion Studio, Dun Laoghaire. She is working on a novel and a collection of stories.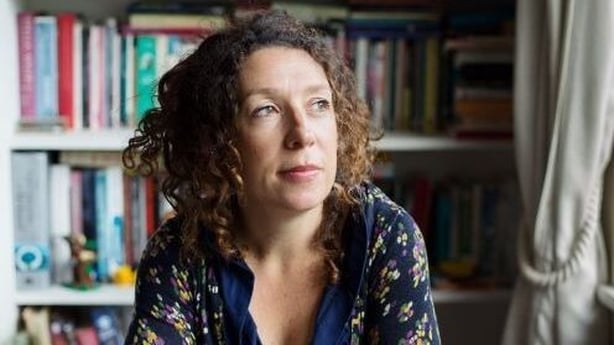 About Sara's story, Cherries
Sara says: "Cherries is about the intimacy and vulnerability of motherhood, and a mother's love for her son."
Nicola Crean
Máthair, múinteoir, lúthchleasaí agus rógaire í Nicola Crean as Carraig Uí Léíghin Co. Chorcaí. D'oibrigh agus thaisteal sí ar fud na cruinne ag múineadh Gaeilge agus Corpoideachas. Tá dhá
théacsleabhar chomhscríofa aici don chorpoideachas ach seo an chéad ruthar tabhartha aici ar an ndomhain ficsean.
Born, raised and returned to Carrigaline in Co. Cork, Nicola Crean has lived, worked and travelled all over the world. She loves hats and wears a lot of them, woolly and metaphorical; she is a mom, a teacher, an athlete and a messer. She has co-written two text books for Physical Education but this is her first foray into the world of fiction.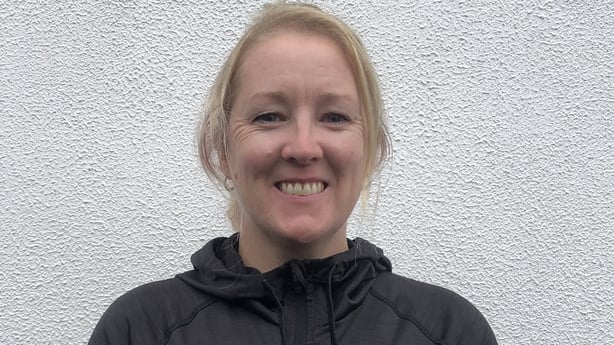 About Nicola's story, Cnámharlach Uaigneach
Nicola says: "Baineann mo chuid leanaí sult as 'one time' ag am codlata. Tá an nós seo ag fás leo agus is as sin a d'fhás an scéal seo! Thosaigh sé mar athinsint cónáisc de na síscéalta meascaithe le na rudaí tábhachtacha a bhí ar siúl i saoil mo chuid leanaí féin; lethéídí Red Riding Hood ag bualadh le Snow White sa choill agus na heachtraí a bhíodh acu. An toradh atá ann ná 'Cnámharlach Uaigneach'.
"My kids always want a 'one time' at bedtime. Growing with them since they were tiny, this 'one time' has evolved. It started out as me recounting all the fairy tales I could remember, interspersed with details from their day. Then I tried to combine the stories, like Red Riding Hood meeting Goldilocks in the woods on her way to Grandma's house. I might try to add a moral or ethical element to it, if I felt they were going through a significant phase of development in their little lives. The end result is Cnámharlach Uaigneach."
Alan McCormick
Alan McCormick was born in Kenya and has lived most of his life in England, near Brighton and later in London. He has worked as a hospital porter, nurse, political researcher and actor, and was InterAct Stroke Support's first writer in residence after winning a story competition judged by Ruth Rendell.
He moved with his wife and daughters to Wicklow three years ago. He has been working on a memoir, and recently completed his second story collection, as well as a book of comic illustrated shorts with artist Jonny Voss. His work will be published this autumn in The Stinging Fly, Southword and Sonder.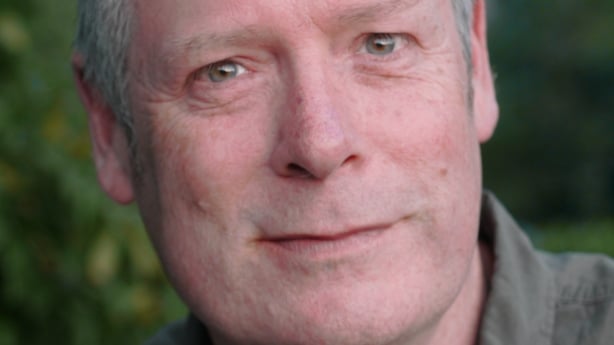 About Alan's story, Fire Starter
"I suffered from a long-term illness in the late 1980s and 1990s. I tried healing, and, though I wasn't religious I used to sometimes go to a Quaker Retreat. Once I met a quiet man in the grounds who calmly told me that he'd 'raised his hand to fell a forest and sent lightning to set fire to the fallen trees.' His companion at the retreat said 'No, you didn't, don't talk silly.' And the man replied, 'Okay I didn't,' and then turned to me with a smile and said, 'But you know I did, don't you?'
Another time, after being in hospital, I ended up in a recuperation nursing home during the damp squib of 1999's solar eclipse. These experiences stayed locked away for nearly two decades but when the phrase 'Theo thinks he's Christ' popped into my head, I had an opening line for a story and an imaginary character ready to disrupt a familiar time and place."
Antoinette McCarthy
Antoinette is a writer living in Kilkenny. Born in Oxford, she moved to Dublin at the age of eight. She has a background in psychology and community mental health services.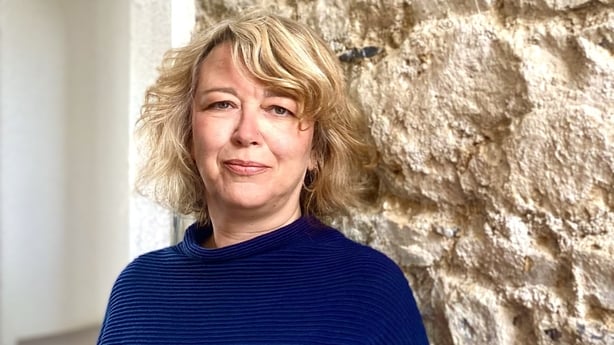 This is her second time being shortlisted for the RTÉ Short Story Competition in honour of Francis MacManus. She has also been shortlisted for the Over the Edge Short Story Competition and the Lilliput Press Culture Night Short Story Competition. Her story, We Have Probably Missed the Waving, is published in this autumn's edition of Crannóg Magazine.
About Antoinette's story, Fishing For Pike
Antoinette says: "The story grew out of my experiences working with young people during the pandemic. In a world of constantly evolving risks it really highlighted for me the need for us all to keep talking."
Aingeala Flannery
Aingeala Flannery is a writer, journalist, and broadcaster. In 2018, her story Kamikaze was shortlisted in the RTÉ Francis MacManus Short Story Competition. She completed an MFA in Creative Writing at UCD the following year, and was awarded a Literature Bursary by the Arts Council of Ireland in 2020 and 2021. Her debut novel The Amusements was published by Penguin Sandycove in June 2022. She lives in Dublin and is deputy publisher of The Dublin Review. Aingeala is working on her second novel.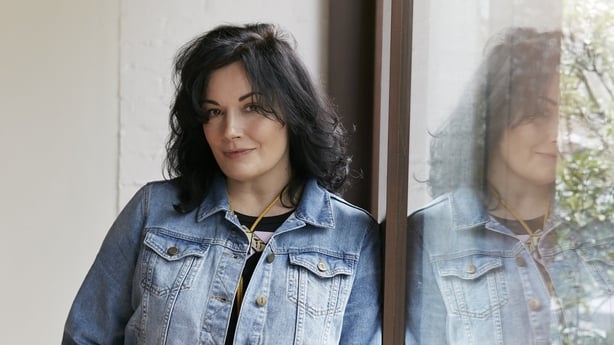 About Aingeala's story, Scrappage
Aingeala says: "Scrappage is a story about memory and loss. I'm intrigued by cast off objects, in charity shops, auctions and especially in household skips. When people bought and owned fewer things, their belongings told a story. The narrator clears out her dead parents' house and tells their story by filling a skip with things nobody wants. When the job is done she comes across a fixture in the house that hides a family secret she cannot cast off…"
Doreen Finn
Doreen Finn is from Dublin. She has lived in Madrid and Los Angeles, and now resides in Churchtown. She is the author of two novels, My Buried Life, which was shortlisted for the Kate O'Brien award, and Night Swimming. Her third novel, To The End Of Love, is currently in the publishing pipeline. Doreen is a teacher, and a mother to two children. Doreen is a recipient of an Arts Council bursary, and plans to use it to write her fourth novel, which is set in 1969.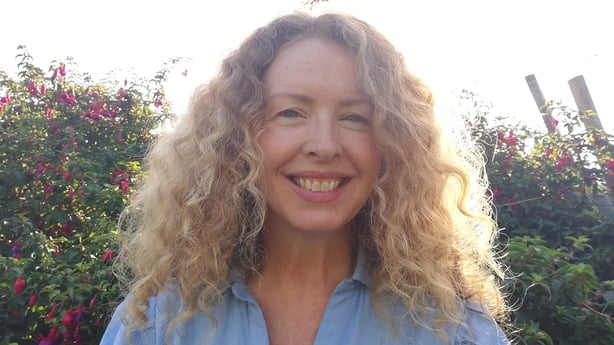 About Doreen's story, Strawberry Season
Doreen says: "This story grew from a conversation with a friend who was going camping in France and taking the family dog along. It was written in one draft on the closing day of the competition!"
Rachel Hynes
Rachel Hynes is from Newport in Co. Tipperary and lives in the Tipperary countryside with her partner and daughter. She works as a post-primary teacher of English at Coláiste Mhuire Co-Ed in Thurles, Co. Tipperary. Rachel graduated with a PhD in literature and dress history from the University of Limerick in 2019. She was editor-in-chief of The Ogham Stone, University of Limerick's literary lournal during her PhD candidacy. She is working on a novel.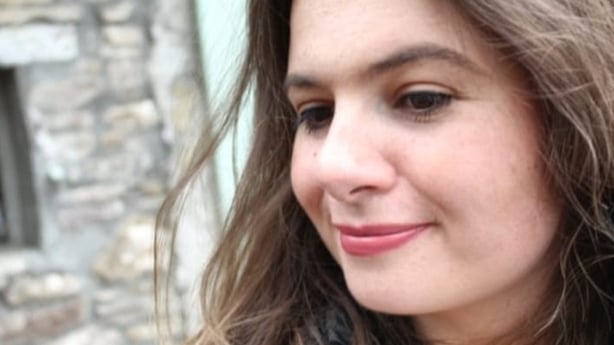 About Rachel's story, The Big House of Nora Toad
Rachel says: "I grew up listening to women storytellers who delighted in retelling colourful piseogs and yarns. They possessed a fiercely Dickensian eye for capturing the characters of small-town Ireland. My fascination with time, haunting, Irish folklore and the lived experience of women influences this story, The Big House of Nora Toad. This piece is partly a love letter to a very dear childhood friend of mine."
Julie Cruickshank
Julie Cruickshank is originally from Galway and now lives and works in Dublin. This is her second time being shortlisted for the RTÉ Short Story Competition: she was last featured in the competition in 2020, with Beneath The Trees, Where Nobody Sees, read by Cathy Belton.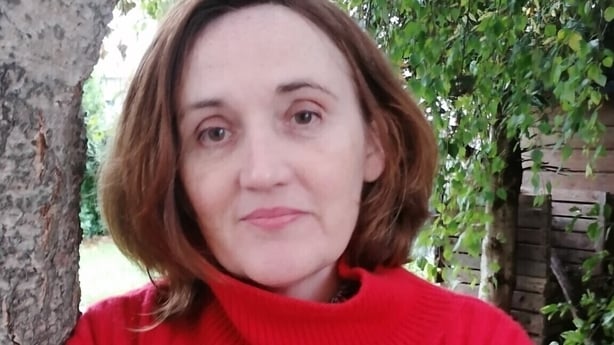 About Julie's story, The Coast of Africa
Julie says: "Lough na Fuaiche (Loch na Fooey), where my story is set, is on the border of Galway and Mayo. The landscape is ancient: apparently millions of years ago an ocean closed up and brought the two halves of Ireland together. The lake and its surrounds are beautiful in a bleak way, and whilst it is really peaceful, there is something both unsettling and compelling about the stillness of it all."
Sarah Binchy, series producer said: "We're delighted with the range and ambition of this year's stories and can't wait to share them with our listeners. It's a particular treat after the restrictions of the past couple of years to be able to get together in person for our finale, an Arena Short Story Special live broadcast with Seán Rocks at the Pavilion Theatre in Dún Laoghaire, Co. Dublin, on Friday 21 October, where we'll hear a flavour of the shortlisted stories in live performance, gain insights from the judges on the short story form and the judging process, meet the shortlisted writers - and find out who's won the top prizes."
Find out more about the RTÉ Short Story Competition here.