'Pain might be invisible, but it's all too real.' Artist and illustrator Ciara Chapman writes about the challenges of living with chronic pain, and creating artworks inspired by her experience.
---
I'm Ciara Chapman, an award-winning artist who happens to have a disability and to live with chronic pain as the result of an accident 8 years ago.
I am delighted that during September, which is Pain Awareness Month, my artwork on the theme of 'Chronic Pain Is NOT Make-Believe' will be on the north wall of Cork Opera House from September 5th - 30th. I will also be giving an artist talk on Culture Night, Friday 23rd September, in Cork Opera House, which will also be transmitted live via my Instagram channel.
For this project, I wanted to communicate some of the experiences and challenges of living with chronic pain, and in doing so take on the skepticism that people experiencing mental, physical, or emotional pain can encounter.
Pain might be invisible, but it's all too real.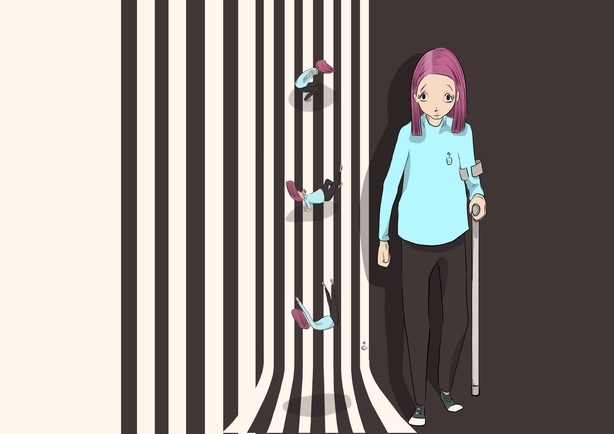 Before my accident, my artwork was clinical and ornate in nature. Pretty pictures but nothing that showed anything personal about me. I was too self-conscious to show any part of myself publicly - which isn't a recipe for a successful artist!
After my accident, my perspective changed. I was making art entirely for myself, so I didn't care what anyone else thought because it was about helping me make sense of my new circumstances. Now my work is often inspired by my own experiences with pain. Turning to art to express this pain helped pull me out and into the world I live in today.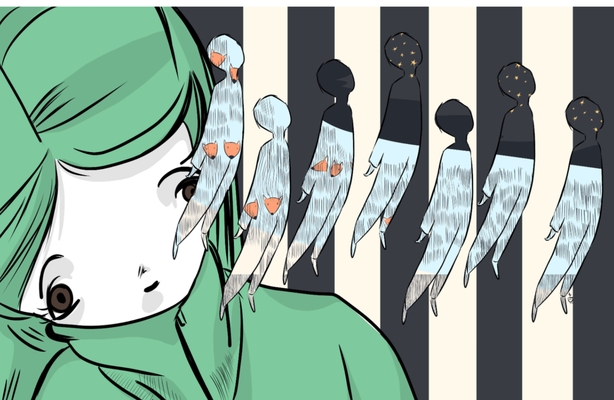 Typically, art that explores pain tends to be graphic and frequently gruesome. I decided to take my work in a different direction. I use delicate lines, bright colours, a little humour and attractive characters to communicate my message.
After my own accident, much of the information I received was via technology – computer. television or phone - so my world became virtual in nature and in a strange way less real to me. I've often likened this feeling to falling down a rabbit hole into a world that was in some ways very similar to the one I had previously existed in; however, this new world was distorted by a filter of pain.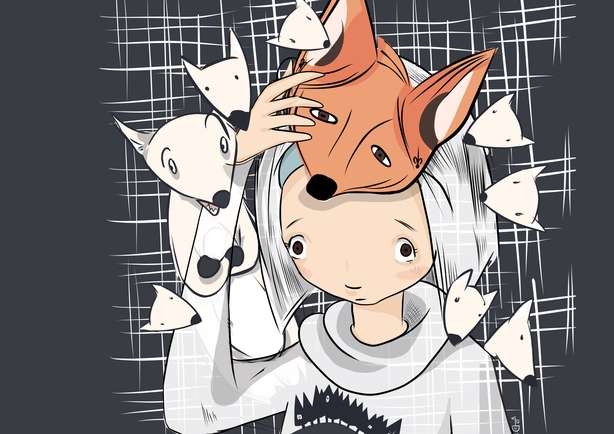 My artwork shows this using both real and imaginary characters in my life, reminiscent of fairytale characters, expressing how my real and unreal worlds combined. I draw things that represent me, my husband, our pet rabbits and my family. My family are the foxes in the work.
Using bright colours and characters adds to my work because it gives me the opportunity to reach children as well as adults. If children grow up with an understanding that chronic pain exists, then the stigma sufferers face will greatly reduce in future generations.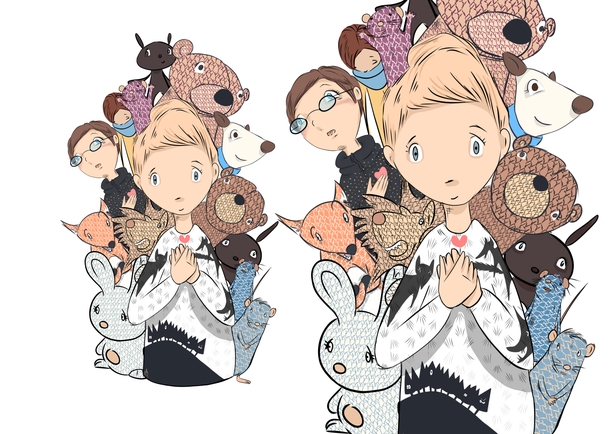 I can't physically add my illustration to the Cork Opera House building myself, so instead I have opted to use vinyl decals that adhere to the inside of the windows of this beautiful, unique building. That way I retain control of how my image looks and am able to have it professionally installed which will ensure the standard I want to present.
The street art in Cork at the moment is fantastic. It's worth visiting the city for the artwork alone. Amazing artworks by artists like Conor Harrington, Deirdre Breen and Shane O Driscoll, just to name a few, are proudly on display and they add to what is already a beautifully vibrant city.
I am privileged to add to the incredible artwork on the buildings of Cork city - even though my project is temporary - and as an artist with a disability living with chronic pain, it means even more to me.
We are not victims of pain, we are legacies of what it means to survive.
Ciara Chapman's artwork will be installed will remain on display at Cork Opera House until 30th September. Her Culture Night Artist's Talk will take place Friday 23rd September from 6 pm at Cork Opera House – it's a free event, but tickets must be booked via Eventbrite. The talk will also be streamed live via her Instagram page. Find out more about Ciara and her work here.