Emma Donoghue is an incredibly versatile writer, moving fluidly between contemporary stories – most notably the international bestseller Room - and historical fiction. Her latest book takes a step even further back into the past, telling the tale of three monks who set up camp on Skellig Michael in the 7th century and exploring the conflict that can arise between obedience and survival.
Brother Artt has dedicated his life to God, but even taking vows and living in a monastery does not go far enough for him to achieve the life of purity and commitment he craves. Following a dream, he selects two fellow brothers, the young man Trian who was given to the monastery by his family, and the older Cormac who had a secular life before entering the religious order. Leaving everything but the bare essentials behind, the men sail off down the Shannon and eventually into open water, finally landing on an island we now know as Skellig Michael/Sceilig Mhicíl.
We need your consent to load this rte-player contentWe use rte-player to manage extra content that can set cookies on your device and collect data about your activity. Please review their details and accept them to load the content.Manage Preferences
Listen: Emma Donoghue talks Haven on The Brendan O'Connor Show
Life on the island is brutal and survival hard-won as the men battle for the most basic elements of shelter and food. To complicate matters, Brother Artt remains devoted to the worship of God over all other needs, and the other men find themselves diverted into tasks including building a cross and copying manuscripts instead of more practical matters. Brother Artt is convinced that God will provide but as the weeks wear on Trian, and particularly the more worldly Cormac starts to wonder if blind obedience will in fact result in disaster.
Reading this book in the aftermath of lockdown lends depth and weight to the experience. While few of us spent our lockdown months on an island, we did get used to having our world shrink to our immediate surroundings and making small tasks – walking for two kilometres or baking banana bread – last for hours.
The depth of research in this book is astonishing, mid way through the reader may well feel as if they could catch, skin and cook a sea-bird themselves (watch out for the oil!) and Donoghue is superb at conveying the harshness of life on the very edge of existence. There is a poetically repetitive, at times meditative quality to the writing that makes it a pleasure to read, but she doesn't sacrifice pace either. The men, in particular Cormac and Trian are well-rounded characters and by the end readers are rooting for them and hoping that sense will prevail.
Haven is a gentle book, a fascinating exploration of human nature and an immensely enjoyable read.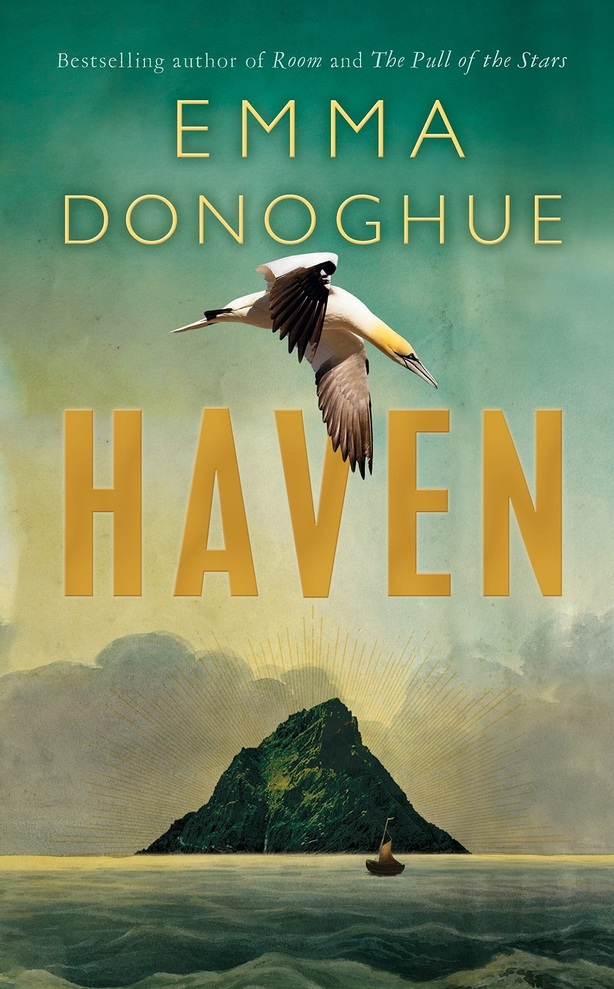 Haven is published by Picador