You're an actor. A talented one. Not just on stage, but television too. You've studied and grafted your way to achieve a living in one of the most difficult games in the world. One in which many are called, but few are chosen. And one day, in 1973, you are chosen. By no less than the greatest filmmaker of the twentieth century.
Your role in his period opus is significant. Nemesis to the hero. You have some of the best dialogue in the screenplay, which you deliver with memorable aplomb: "Madam! I have borne as long as any mortal could endure the ill-treatment of the insolent Irish upstart whom you've taken into your bed."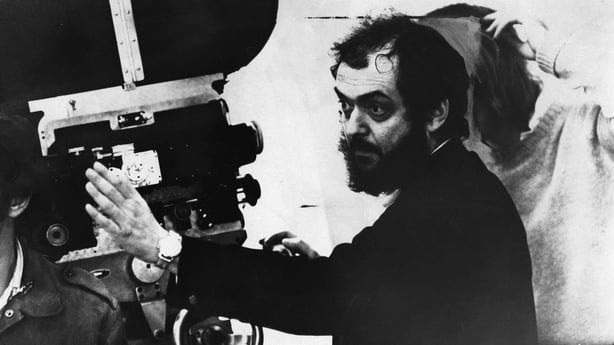 On top of this, after a few days, the director takes you to one side and says he really likes what you're doing with the character and is going to write a bunch of new scenes for you. The actor's dream!
What is your takeaway from this experience? You quit. You give it all up to live the rest of your life in the artistic shadow of the director you've just grafted for.
That film was Barry Lyndon and that director was Stanley Kubrick.
We need your consent to load this YouTube contentWe use YouTube to manage extra content that can set cookies on your device and collect data about your activity. Please review their details and accept them to load the content.Manage Preferences
Had Leon Vitali, who died earlier this month aged 74, not made that momentous decision to step out of the limelight would we be talking about him now? Perhaps he would have a long list of admirable stage and screen credits. But as Leon puts it himself in Filmworker,Tony Zierra's poignant documentary on the man, "Is the journey the most thrilling part or the end result? I think if you have a lot of curiosity you never feel like you've completed the journey… It's a conundrum."
We need your consent to load this YouTube contentWe use YouTube to manage extra content that can set cookies on your device and collect data about your activity. Please review their details and accept them to load the content.Manage Preferences
Before completing his role in Kubrick's film, Leon expressed a desire to the director to step beyond acting and learn all aspects of filmmaking. Already impressed with the man's intelligence, curiosity and work ethic, Kubrick replied, "Well, do something about it and get back to me."
After shooting the title role in Terror Of Frankenstein, Leon spent unpaid months in the cutting room observing director, Calvin Floyd, as he assembled his first cut of the picture. He imparted this experience in a letter to Kubrick, who responded with a package. Inside was a manuscript. Its title? The Shining.
With that, Vitali the actor was essentially no more; Vitali the Kubrickian was born. Giving up all the opportunities his success in Barry Lyndon had earned him (including an invitation to perform at RADA), a life of a dozen full-time jobs for Stanley Kubrick commenced, stretched over twelve and fourteen-hour days. Leon had a hand in everything. Every. Little. Thing. Pre-production, shooting, post-production, marketing... that's only the beginning of it.
There are people we meet who have a profound impact upon our lives. Leon Vitali was one such person in mine.
An artist in every aspect of his life. A loving father & friend to so many. A kind, generous & forgiving nature. He exemplified & personified grace.

God speed Leon ❤️ pic.twitter.com/Nf65ZN6XeB

— Matthew Modine (@MatthewModine) August 21, 2022
He found the twins for The Shining (there were none in the original script). For Full Metal Jacket, he discovered now legendary drill sergeant R. Lee Emery. So impressed was Kubrick he replaced his own original choice with Leon's. And all of this doesn't even begin to scratch the surface. Who managed Kubrick's print archive? Leon. Who cleaned his billiard room? Leon.
Who managed Stanley's cat compound? Leon Vitali.
Kubrick's last picture, Eyes Wide Shut, contains Leon's final great task for his boss. The one on which they had begun their relationship: acting. Overseeing the orgy of all orgies is the figure of the Red Cloak. We never see his face, but sitting resplendent in crimson garb is Barry Lyndon's nemesis. With booming voice and golden sceptre, Leon Vitali reigns over all.
Whether giving the performance of his life as Lord Bullingdon, portraying the ominous Red Cloak, providing BTS technical support on FMJ and attending the Cannes Film Festival 4K release of The Shining, Leon Vitali was the heartbeat of Kubrick's films after the master himself. pic.twitter.com/YqtRIQ5vxA

— Stanley Kubrick (@StanleyKubrick) August 21, 2022
Stanley Kubrick died suddenly in 1999, aged only 70, having just completed editing on the film. Seeing Leon in interviews in the ensuing years after it's not a stretch to imagine he was somewhat adrift. How could you not be after thirty years of devotion to the day and night singular vision of another man? But Leon Vitali knew what he was doing. If ever there was a definitive first-hand account to be written of the machinations of a master artist, Leon should've been its author. (Indeed, during lockdowns I convinced myself he's got to be writing his book now.) But he took it all with him.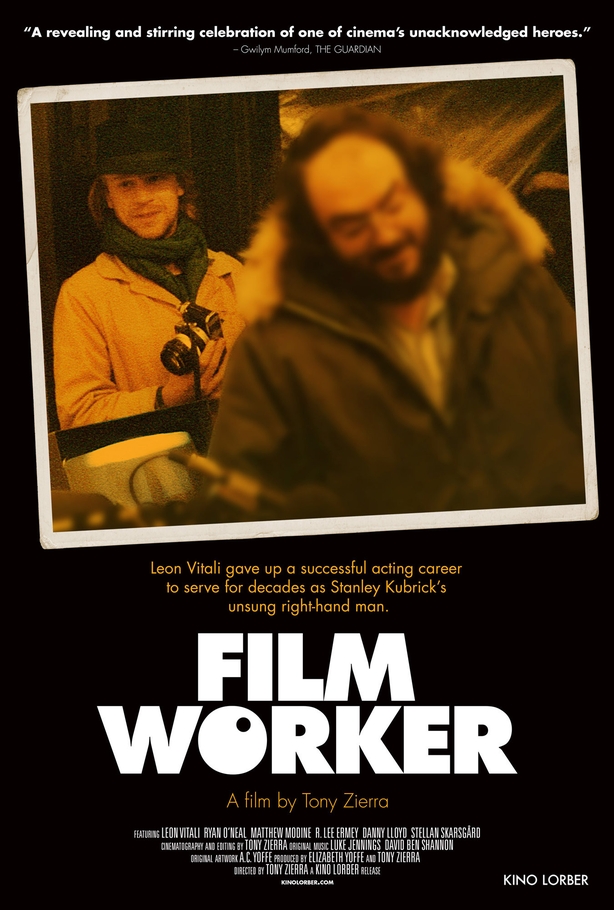 For cinephiles such as myself that seems both infuriating and tragic. But it's also zen. He took a front seat behind the cinema screen and never sat down. Leon's life will always be tied to Stanley's. But servant and master, factotum and director, visionary, actor, they are both equal now.