Lisa Fa'alafi and Busty Beatz from Hot Brown Honey help to address the global conversation of representation, inclusion, diversity and decolonisation on stage this September in their new show Hive City Legacy: Dublin Chapter, coming to this year's Dublin Fringe Festival.
Below, the duo introduce the show, which features a troop of eight Irish Femmes of Colour, mobilised for a 'genre-bending, heart-thumping, mind-expanding performance of a lifetime'.
---
We at Hot Brown Honey feel it's time to shift the paradigm, reclaim the narrative and explore what it means to be a Woman of Colour in Ireland through episodes of dance, song, poetry, performance and more. So come on Ireland, the time is now. Let's make way for the Matriarchy!
Part concert, part social activism, our unapologetically fierce work has played to over 60,000 people across six countries garnering widespread popular and critical acclaim. With sell-out seasons, 5-star reviews, a 2017 Helpmann Award, two 2016 Green Room Awards, the UK's Total Theatre Award for Innovation as well as a 2018 UK Theatre Award nomination for Best Touring Production, Hot Brown Honey spins tradition on its head, going above and beyond to challenge boundaries and embrace resilience.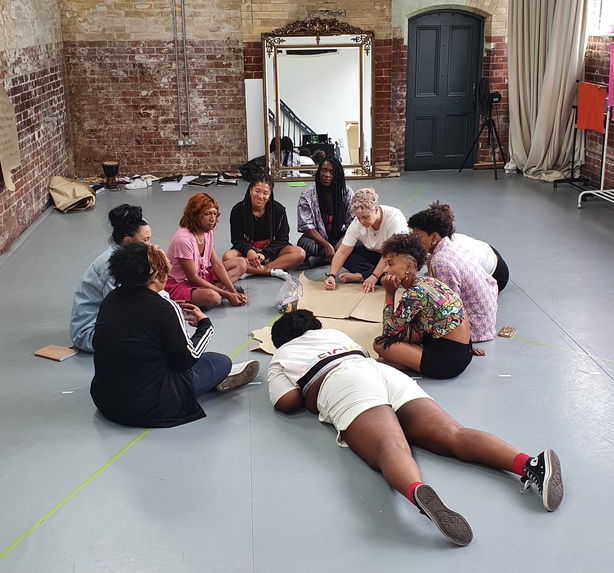 When touring Hot Brown Honey, artists were constantly reaching out to us to ask: 'How can I become a Hot Brown Honey? What do I need to do to make work like this?' Our ethos is to create platforms and pathways. We created Hive City Legacy to activate this genuine interest in our work, mobilising Femmes of Colour to share their stories centre stage. Our ambition is to create HIve City Legacy in Chapters all over the world - expanding the Hive while connecting artists and audiences. HCL Dublin Chapter is the second Hive to join the legacy with HCL: London Chapter developed in 2018.
The genesis for Hive City Legacy: The Dublin Chapter came about after we at Hot Brown Honey brought our internationally acclaimed show to Dublin Fringe Festival in 2016. This was an amazing theatrical explosion of our work in Ireland and from the perspective of diverse female artists with global First Nations heritage, we took also the world by storm - and it was thrilling!
We need your consent to load this YouTube contentWe use YouTube to manage extra content that can set cookies on your device and collect data about your activity. Please review their details and accept them to load the content.Manage Preferences
Our show and our amazing eight performers have such diverse skills ranging across spoken word, cabaret, dance and everything in between. This extraordinary Irish cast includes singer, songwriter and poet Jess Kav, Afro-Brazilian dancer, Capoeira performer from Salvador Alessandra Azevedo and Irish-Nigerian artist and activist Osaro Azams. They are joined by recent University of Wolverhampton graduate singer and dancer Deborah Dickenson, artist, poet, performer and online figure Venus Patel and actor, dancer and singer Shauna Harris.
Racial Justice Tutor, poet and dancer Tatiana Santos and dancer, performer, visual artist and artistic director of Hyper Digital Glow Andrea Williams round out the talented Dublin-based ensemble. In Hive City Legacy: The Dublin Chapter they will share their lived experience as Ireland-based femmes of colour, celebrating their own stories in a display of joyous rage centre stage.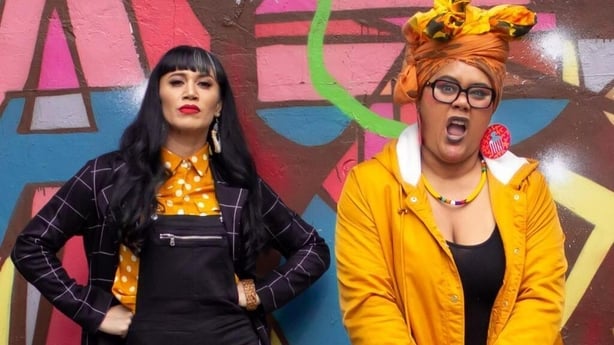 Hot Brown Honey believes art has the capacity to create change. Through the Hive City Legacy project we hope to create unapologetic and genre-defying experiences to challenge, uplift and inspire participants in the project and audiences to join a movement for change that can shift the paradigm.
Hive City Legacy: The Dublin Chapter runs at Project Arts Centre from Sep 9th – 17th 2022, as part of Dublin Fringe Festival 2022 - find out more here.