17 world premieres from the cream of Ireland's theatremakers, a restored level of international productions and the return of acclaimed Italian director Romeo Castellucci's work to Dublin after 18 years all feature in this year's Dublin Theatre Festival, which runs from 29th Sept – 16th Oct 2022.
Irish theatre companies of note premiering productions at this year's DTF include Verdant productions, with an adaptation of Colm Tóibín's novel The Blackwater Lightship, ANU, Landmark Productions and MoLI present the latest installments of Ulysses 2.2, their year-long, nationwide odyssey of creative responses to James Joyce's masterpiece, while Edna O'Brien presents a portrait of the artist through a female perspective in Joyce's Women.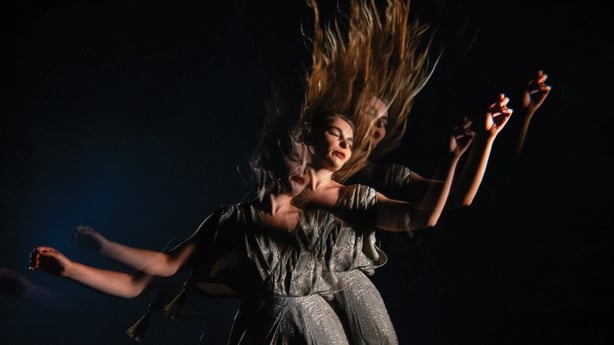 Fishamble: The New Play Company present Eugene O'Brien's new play Heaven, which sees the author of Eden return to his native Offally for a tale of martial strife, while Dead Centre and award-winning writer Emilie Pine present Good Sex, a 'love story for a loveless age' and How To Be A Dancer In Seventy-Two Thousand Easy Lessons is a new work from Teaċ Daṁsa and Gate Theatre, written and choreographed by acclaimed choreographer Michael-Keegan Dolan, who will perform the piece with dancer Rachel Poirier.
Elsewhere, The Abbey Theatre presents a revival of Tom Murphy's masterpiece A Whistle in the Dark on their intimate Peacock stage, Groucho Marx and TS Eliot meet in Frank McGuinness's new play Dinner With Groucho, and a quarter-century after Riverdance choreographer Jean Butler returns to working with traditional Irish dancers in What We Hold, a site-specific work set throughout the historic rooms of City Assembly House.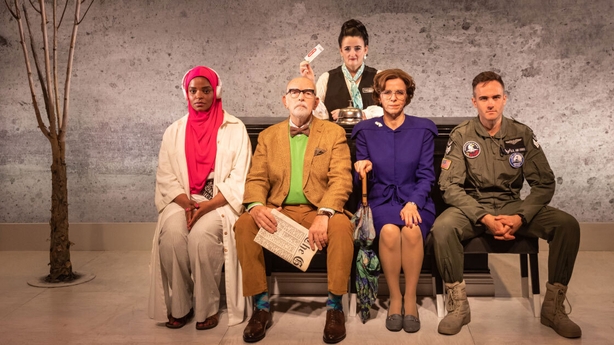 Fresh from acclaim in Galway and Edinburgh, where it scored a Festival First prize Sonya Kelly's play The Last Return makes its Dublin debut at The Gate, while other companies of note presenting new shows include Junk Ensemble (The Cold Sings), Brokentalkers (The Boy That Never Was), Bitter Like a Lemon (G.O.D (Good. Orderly. Direction)) and Hatch (Colic) and Gare St Lazare Ireland (the Irish premiere of U.S. playwright Will Eno's The Realistic Jones).
The 2022 Festival also features a strong international showing, welcoming artists from the UK, Brazil, Netherlands, Belgium, Germany, Norway, Italy and France to the capital. In Manifesto Transpofágico Renata Carvalho lays bare various aspects of the travesti reality in Brazil, while Italian artist Romeo Castellucci returns with BROS, where a cast of sinister "actors" must meticulously carry out the orders they are given in real time over the earphones, and French artist Antoine Defoort's Elles Vivent (They Live) is described as 'a freewheeling, witty futuristic riff on topics as diverse as paradoxical magic, sylvotherapy, the placebo effect and the theory of logomorphic Pokemons'.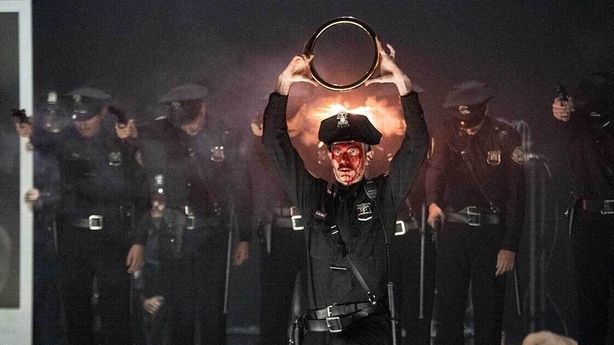 The Ark will once again present a season of Theatre for Children, while the FESTIVAL+ strand offers a series of talks, critical events and work-in-progress showcases, including King, a new one-man show for Fishamble by Olivier Award winner Pat Kinevane.
Artistic Director Willie White said, "So much of our lives have been impacted and changed by the pandemic but the value of art and culture as a space for reflection, solidarity and joy has remained constant throughout, however challenging it has been at times to make, and to witness work. We have missed the buzz of lively foyers and packed theatres, all over the city."
The Dublin Theatre Festival runs from 29th Sept – 16th Oct 2022 - find out more here.