On March 8th, 2011, the legendary ballet dancer, director and teacher, Ninette de Valois, passed away at her home in London aged 102.
It is fitting that the anniversary of her death should fall on International Women's Day, which celebrates women's accomplishments, because de Valois achieved so much during her life.
In Britain, she was made a Dame and a Companion of Honour. She was also awarded an Order of Merit, which is the country's highest honour.
On top of this, she received an Irish Community Award, a Turkish Honour of Merit, the Dutch Erasmus Prize, the French Legion of Honour and countless honorary doctorates for her contributions to culture.
This long list of accolades will give you an idea of just how much she influenced dance during her lifetime. So, 20 years after her death, let's take a closer look at the events which made her a force to be reckoned with.
Hoping for a son
Ninette de Valois was a stage name, but everyone she taught or worked with simply called her Madam. As a child, however, she went by Edris Stannus.
In June 1898, Edris Stannus was born at Baltyboys House a couple of miles from Blessington in county Wicklow. She was the second daughter of Lieutenant Colonel Stannus and glassmaker Lilith Graydon-Smith.
Edris's father wanted a male heir and didn't celebrate her arrival by ringing the bell or lighting a bonfire. This family custom took place when his eldest, Thelma, was born but it wouldn't resume until he had a son a few years later. In fact, he dismantled the wood that had been gathered together for the bonfire.
Edris grew up idolising her father and, years later, she wrote:
"It was not until my ninth birthday that I heard the story and was deeply hurt. Later, when reprimanded for some misdeed, I announced that one day I might light my own bonfire."
This display of determination would be a constant throughout her long life.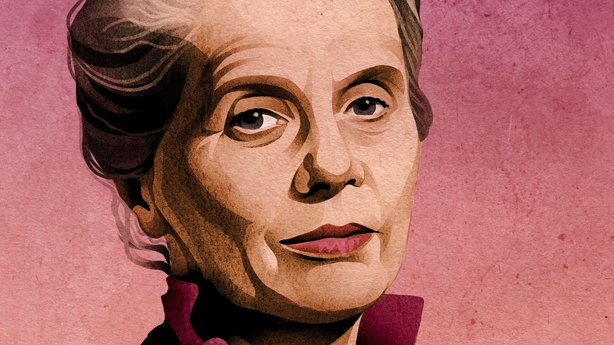 From an Irish jig to classical ballet
The Stannus family couldn't afford the upkeep of their grand Georgian mansion in Wicklow and it began to grow shabby. So, at the age of seven, Edris was brought to Kent to live with her grandmother.
But before leaving Ireland, she discovered her love of dance after the family's cook Kate taught her an Irish jig, which she practiced on the kitchen's stone floor before performing it at a party.
Her mother recognised her talent early on and encouraged her interest by taking her to see famous dancers and paying for classes. Eventually, Edris was admitted to the Lila Field Academy for Children to study classical ballet. Aged just 14, she went on tour with the school's dance company 'The Wonder Children'.
But, before setting out, Edris needed a stage name. So her mother chose the French-sounding pseudonym Ninette de Valois to honour her Huguenot heritage.
A dogged determination
A year later, in London, de Valois debuted in the main dancing role at the Lyceum Theatre's pantomime. Once she had earned enough money from her performance, she began to take lessons from the best teachers in the city.
Immersed in the world of ballet, she soon began to form a vision. She wanted to create a tradition of English ballet and establish a permanent company - rather than a touring one. Her ambition was to apply the classical techniques she had learned in a new way to create a unique national tradition.
At the time, ballet was seen as an extravagant Russian dance and the idea that it could be English would have been considered absurd. But de Valois was determined.
She decided that the best way to learn about running her own company was to join one. So, in 1923, she toured Europe with Sergei Diaghilev's Ballets Russes and learned about choreography and organisation.
Nearly three years later, she returned to London and founded the Academy of Choreographic Art. But this wasn't a full-time endeavour. Instead, she took every opportunity that came her way in the hopes that it would bring her closer to her vision.
We need your consent to load this rte-player contentWe use rte-player to manage extra content that can set cookies on your device and collect data about your activity. Please review their details and accept them to load the content.Manage Preferences
Listen: RTÉ Documentary On One on the life of Ninette de Valois
At one point, she was constantly travelling between Dublin, Cambridge and London, helping W.B. Yeats with productions at the Abbey Theatre, choreographing Greek tragedies for the Cambridge Festival Theatre and coaching Shakespearean actors on movement at the Old Vic.
During her time in Dublin, she commissioned music and designs by local Irish artists and composers. In 1927, at the invitation of Yeats, she also founded the Abbey Theatre School of
Ballet. Like Yeats, de Valois always asserted "I am of Ireland". But it was to English ballet that she would dedicate her life.
English influences
When Lillian Baylis of the Old Vic in London offered de Valois a permanent home for her ballet company, she quickly got set up at the newly renovated Sadler's Wells Theatre.
In 1931, she staged the theatre's first full evening of ballet. She directed well-known classical productions, as well as her own creations which were influenced by English culture and featured the music of British composers.
She choreographed Job, which was inspired by the illustratrations of William Blake, and The Prospect Before Us, which was based on a caricature by Thomas Rowlandson. Her productions all had strong narrative themes, which was largely due to Yeats' influence on her.
Despite being so well-established, de Valois continued to take classes throughout the 1930s. She even continued to dance after undergoing an operation but, by 1937, she had to stop.
On a more positive note, her operation also destined her for a happy marriage as she later married her surgeon Dr. Arthur Blackall Connell.
A landmark performance
During World War II, the Sadler's Wells Company lost its permanent home and began to tour around Europe. While this raised the group's profile, it wasn't without its risks.
When visiting The Hague in 1940, the company had to desert their belongings and flee as German paratroopers dropped from the sky and began to invade.
Luckily, de Valois and her dancers managed to return to England on a cargo ship. They continued to perform for the Allied troops, but the company lost most of its male dancers as they were called for army service.
When the war was finally over, it was the determined de Valois who was given the monumental quest of reopening the Royal Opera House in Covent Garden with the first full-scale artistic event the country had seen in years.
The theatre, which had been used as a dance hall for troops, was faded and dirty. Rationing was still in place too, so food was scarce and designers could only get their hands on the camouflage paint that was made to coat army vehicles.
But as days passed, the theatre gleamed, the set was produced and the male dancers returned to the company clad in boots and trench coats.
On the opening night, King George VI was in attendance and de Valois later recalled the smell of mothballs coming from the audience who had taken their best clothes out of storage. While all was panic backstage, her company's performance of The Sleeping Beauty proved to be a huge success and ran for three more months.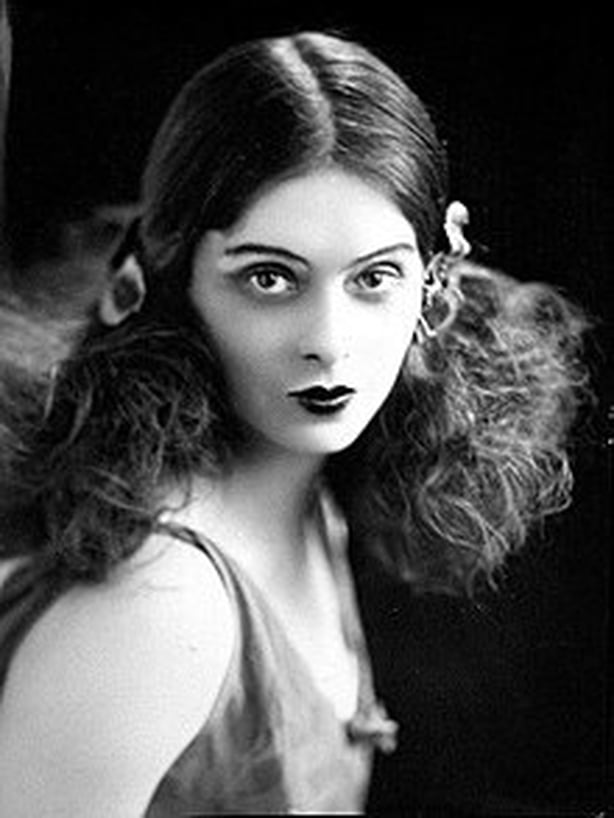 Spreading ballet beyond Britain
In 1956, when Queen Elizabeth II gave the company a royal charter - thanks to a strong submission from de Valois - it was renamed the Royal Ballet and Covent Garden became its official home.
Until 1963, de Valois was director of the Royal Ballet. For over 40 years, her choreography had created roles for British dancers. But still she wasn't finished.
She directed the Royal Ballet School until 1972, introducing English folk dance to the curriculum. In 1947, she had established Turkey's first ballet school in Istanbul and, upon retirement, she helped introduce local music and themes to develop its national style.
Throughout the years, she was also a patron of the Iranian National Ballet and the Irish National Ballet. She sent trusted colleagues to help Canada, Australia and Turkey set up national ballet companies too.
With a clear vision, endless energy and an outspoken personality, Ninette de Valois remained influential right throughout her life.
Edris Stannus, along with hundreds of other inspirational Irish emigrants, are remembered at EPIC The Irish Emmigration Museum - discover some of them with EPIC's virtual museum tour.