The death has been announced of publisher Michael O'Brien, founder of The O'Brien Press.
He was 81 and died on Sunday at St James' Hospital, Dublin.
An influential figure in Irish books and publishing, The O'Brien Press was established in 1974 by Michael with his father Thomas, and his now managed by Michael's son Ivan O'Brien.
Its first publication was Me Jewell and Darlin' Dublin by Éamonn MacThomáis in 1974, and the company went on to be a leading Irish publisher of both adult and children's fiction and non fiction.
Among the best known books published by the company was Marita Conlon-McKenna's 'Under the Hawthorn Tree' and it was also the first company to publish the author Eoin Colfer.
Speaking about his father, Mr O'Brien said "His bravery and willingness to take real risks and follow his instincts was always so impressive.
"He built a fantastic team of creative and highly-skilled people at O'Brien Press – predominantly women from its earliest beginnings – which was a testament to his unwavering belief that talent will deliver.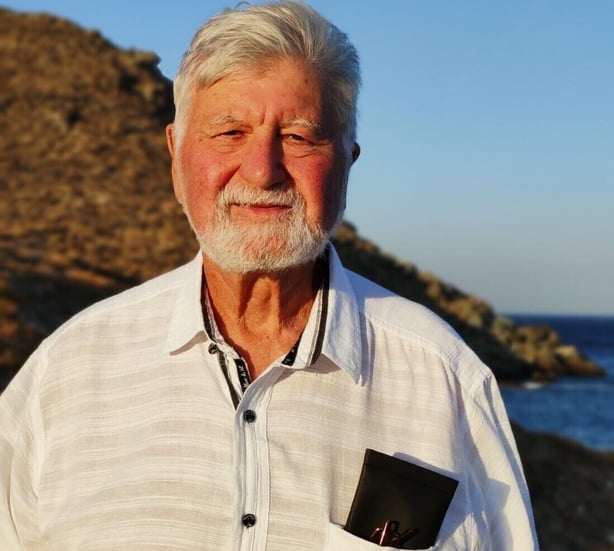 "Michael believed in telling great stories, in equality and tolerance and in Ireland's place in the world. He challenged everything, but also built so many things and committed his time and energy to national and international organisations because it was the right thing to do.
"We will take this legacy and do our best to maintain and build on it," he said.
Mr O'Brien and The O'Brien Press won many awards including the Reading Association of Ireland special merit award in 1997 while Michael O'Brien won the Children's Books Ireland award for Services in Children's Literature in 2006.
In 2013, Michael fulfilled James Joyce's wish to be published in Dublin with Ulysses: The Dublin Illustrated Edition in collaboration with the James Joyce Centre with an introduction by Bob Joyce and illustrations by Emma Byrne.
Very sad to hear of the death of publisher Michael O'Brien of The O'Brien Press yesterday. He was a big supporter of Irish authors & publishing & the whole book industry in Ireland. Our thoughts are with @ivanobp & all his family, & with everyone at @OBrienPress today. Bx #RIP pic.twitter.com/xXLlaNbbuo

— Gutter Bookshop (@gutterbookshop) August 2, 2022
In a statement, The O'Brien Press said it will "continue Michael O'Brien's legacy: to pursue a policy of excellence, diversity, cultural independence and ground-breaking publishing for adults and children in the years to come."
He is survived by his wife Svetlana, children Ivan, Eoin, Dara and Ferdia and his grandchildren, his sisters and brothers, his first wife Valerie, extended family and friends.
We're deeply saddened to hear of Michael O'Brien's passing and would like to share our condolences with Michael's family and everyone at @OBrienPress. RIP.

— Penguin Books Ireland (@PenguinIEBooks) August 2, 2022
Audrey Keane, Literature manager in the Arts Council said: "Michael O'Brien had a highly distinguished career in Irish publishing. He worked tirelessly and with unswerving dedication and commitment and his influence in the area of Irish publishing for children in particular leaves a lasting legacy. We send our deepest condolences to his friends and family and all at The O'Brien Press".
In a statement, founder of The Lilliput Press, Antony Farrell, said that Mr O'Brien was a titan of Irish publishing whose loss is deeply felt.
"Warm, ebullient and charismatic, his cyclonic energy transformed our world, seeding the arid landscape of the late 1970s and 80s and beyond with his roster of authors and publications.
"His was the heart of Dublin letters, and its legacy beats on through his son and successor Ivan."