For Sunday Miscellany on RTÉ Radio 1, the story of Mickey Boland, a legendary door-dancing figure around the Sligo/Roscommon/Leitrim borders - listen above.
We buried Mickey Boland last week, you might not have known him...
But around here, where Sligo rambles into Roscommon and Leitrim without knocking, he was legend.
Singing and dancing was Mickey Boland's currency and he spent it like there was no tomorrow. He was small in stature and modest in his ways but when he got his feet on a stage or a mic in his hand, he grew in height and confidence before our very eyes.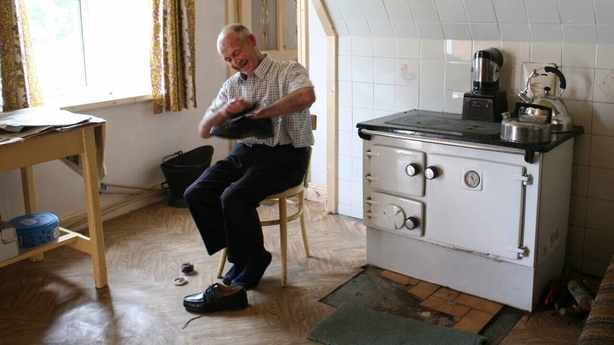 It was much later in life that Mickey discovered he could dance too and he was in his 60s before he entered the Door Dancing competition in Keadue and he skipped away home with a trophy. It meant the world to him and I'm not sure if he ever competed in Keadue again without bringing back some class of a cup....