A grandfather's role in a dramatic escape from Sligo Gaol... For Sunday Miscellany on RTÉ Radio 1, listen to Sligo Gaolbreak 1921 by Breege Brennan above...
My friend Una and I go back a long way. In the early seventies, her family moved back to rural Ireland from Manchester. She and I became firm friends. Now in our fifties, we speak regularly, and meet when we can. Until recently, however, we weren't aware of the shared history that pre-dates our life-long friendship - our grandfathers fought together in the Irish War of Independence, and in June 1921, my grandfather, Jack, was part of a team that rescued Una's grandfather, Charles, from Sligo Gaol.
Charles Gildea was said to be one of the most dangerous men in County Sligo at the time. He joined the Irish Volunteers in 1917. Although most would not have known it then, Charles was also a member of the Irish Republican Brotherhood, a secret organisation actively planting radicals within the Irish Volunteers.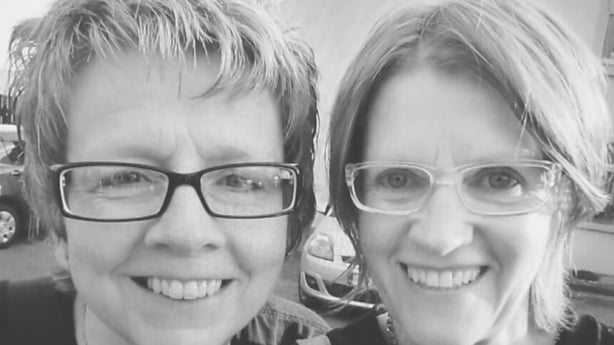 In February 1921, Charles Gildea was in Gleneask, near the Sligo/Mayo border, planning an attack on British troops. Suddenly, his position was compromised so he made a break for the mountains. Charles was caught and sent to Sligo Gaol. There, he met Frank O'Beirne and Tom Deignan, both of whom, it was widely rumoured, were to be executed. With nothing to lose, the three men began planning their escape.
However, since the escape of IRA leader Frank Carty from Sligo Gaol the year before, security at the jail was tightened considerably. Up to 40 British troops with two mounted machine guns now guarded the jail, and guards walked the corridors every 15 minutes. In this new climate, any jailbreak would have to be timed to perfection.
A plan was formulated, and slowly, the IRA began to move the pieces into place. Stephen O'Connor, a warder, took an impression of a master key in a bar of soap, and brought it out to the IRA. A replica key was duly made, and Warder O'Connor brought it back in. But to everyone's dismay, the key was imperfect, and would not open the locks. They would have to try again.
Meanwhile, the anxious prisoners waited to hear their fate...
Listen to more from Sunday Miscellany here.