Docs Ireland Prograrmmer Stuart Sloan introduces this year's installment of the essential Belfast-based documentary film showcase, which runs from 29th June – 3rd July.
One of the key purposes of visual art, and cinema in particular, is to create and deliver new images, new visions for our eyes to behold and our minds to contemplate.
These new images can invoke empathy, education and enlightenment, in the same way that the homogenous image can invoke apathy, boredom and preserve the status quo. Searching and striving for previously unseen images is something I have considered constantly when curating this year's Docs Ireland.
We need your consent to load this Vimeo contentWe use Vimeo to manage extra content that can set cookies on your device and collect data about your activity. Please review their details and accept them to load the content.Manage Preferences
Within this year's programme, we can see volcanologists delving deep into the earth's core, take a dreamy look at the khat industry in Ethiopia, gaze at Lou Reed and John Cale performing on stage together, wonder at Terence Malick's internal visions on a 60-foot screen, as well as exploring the plains of South Sudan, an archive film that will erode into time, and the plankton that live in the abyss of the deep sea.
I've listed some of our favourites below!
Listening To Kenny G - Listening to Kenny G takes a humorous but incisive look at the best-selling instrumentalist of all time. Penny Lane (Hail Satan?), one of the most interesting documentary makers in the world, will be joining us to present her new film.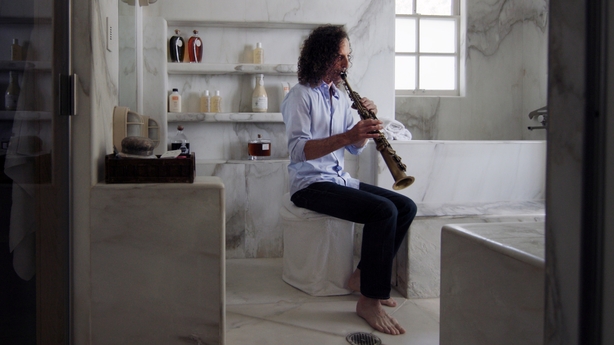 The State Of Journalism - Gavin Esler (broadcaster, novelist and journalist), Trevor Birney (filmmaker – No Stone Unturned), Alison Millar (filmmaker – Lyra) and Una Mullally (broadcaster and writer) will discuss the state of journalism, both in documentary, and the wider media landscape. The panel will be hosted by William Crawley.
The Afterlight - Assembled from fragments of hundreds of old films from around the world, The Afterlight is a found-footage collage that exists as a single 35mm film print. Further eroding every time it screens, the film is a living document of its life in circulation. Eventually it will disappear entirely. Charlie Shackleton is one of the best proponents of archive material working in documentary and will be taking part in a post screening panel discussion.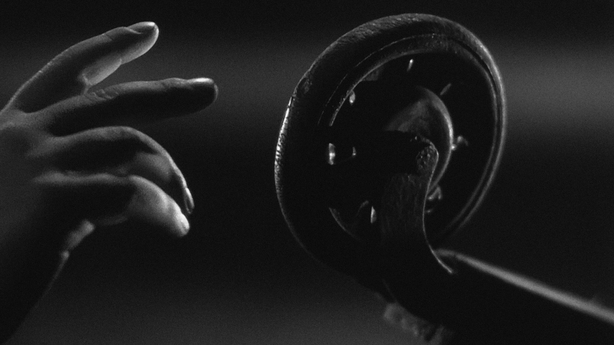 The Peculiar Sensation Of Being Pat Ingoldsby - Seamus Murphy's documentary examines Irish writer Pat Ingoldsby's unique world. Ingoldsby's poems and candid anecdotes bear witness to a visceral relationship with his beloved Dublin, fellow Dubliners and anything that catches his interest. Seamus Murphy will take part in a post screening Q&A.
James Joyce's Ulysses - A hundred years since it first appeared, this new film unlocks Joyce's masterpiece in all its surprising, poetic, moving, verbose, sexually explicit and endlessly hilarious glory. Director Adam Low and Producers Dermot Lavery and Michael Hewitt will take part in a post screening Q&A.
Interview with Kim Longinotto - Kim Longinotto is a renowned documentary filmmaker who has been making films since 1976. In conversation with Dr Jolene Mairs Dyer from Ulster University, Kim will discuss and share clips from a range of her fascinating films. Kim will be in attendance online and Jolene will host the conversation live from Ulster University.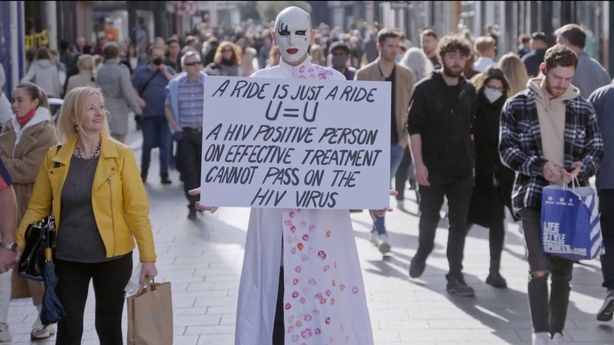 How To Tell A Secret - explores the act of disclosure of being HIV positive and the stigma that drives people to withhold their status. This is a highly innovative documentary co-directed by Anna Rodgers and Shaun Dunne who will be taking part in a post screening Q&A.
Doc Ireland runs from 29th June – 3rd July 2022 - find out more here.