Austin Butler is the latest actor to tackle the iconic role of Elvis Presley. He plays The King in Baz Luhrmann's new Elvis biopic, which is cinemas this Friday. Alan Corr appeared on Arena on RTÉ Radio 1 to look back at the actors who have tackled the role - listen above.
Just what does an actor need to play Elvis Presley? Well, a hell of a lot.
The look is vital - the insouciance of that curled lip and that hurt, faraway look in his eyes. Can this thespian aspiring to be The King on screen do the splits? Can he manage a knee-drop and crawl to the edge of the stage - only to spring back with cat like ability?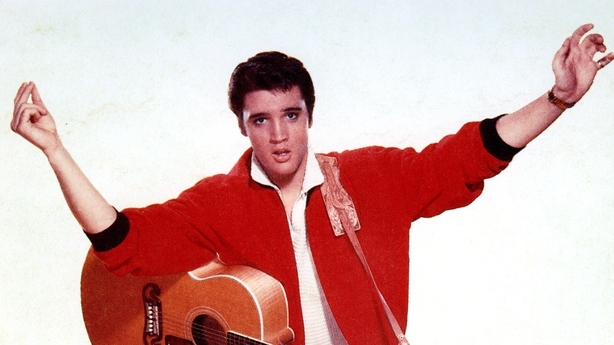 Capturing the incredible kinetic energy of Elvis Presley's early shows is only the start. Elvis also had one of the most distinctive and famous singing and speaking voices of all time so that is clearly important.
What about Elvis: the wilderness years, when he surrendered to Hollywood and made a string of mostly forgettable movies?
Then there's his slow slide into the twilight world of bad drugs and worse food and that final ignoble surrender in August 1977 . . .
At this distance and in an era where rock `n' roll has eaten itself, it's hard to comprehend the seismic shock of Elvis' breakthrough in 1956.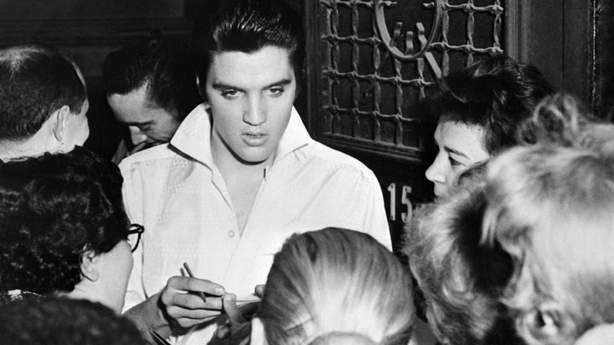 He was very new, but he also came from a gospel and country tradition. Here was a white man with "the negro sound" that Sam Phillips at Sun Studio was looking for, but teenage Elvis was also both the Hillbilly Cat and The King of Western Bop.
So, any actor needs to capture Elvis' transition from rock and blues to a pop and gospel singer and his dramatic rise and fall as a cultural icon.
So, animal magnetism, the shocking, raw experience of young Elvis and the defeated obsolesce of the latter Vegas years are vital but any actor hoping to deliver a credible portrayal of Elvis must be able to reach inside himself and find a more vulnerable side.
It's a very tall order and one that has fallen on the shoulders of 30-year-old Austin Butler, a relative unknown from Anaheim in California.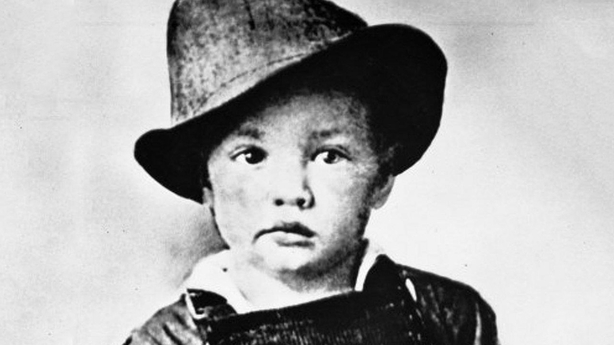 He started out with appearances in several series on kids' channels Disney and Nickelodeon such as Switched at Birth and The Carrie Diaries. In the spring of 2018, he made his Broadway debut, starring opposite Denzel Washington in The Iceman Cometh, which was nominated for eight Tony Awards, with young Butler receiving rave reviews for his work in the role of lost boy Don Parritt.
In 2019 he was in two films - The Dead Don't Die with Bill Murray, Tilda Swinton, Adam Driver, and Selena Gomez and Tarantino's Once Upon A Time… In Hollywood in the role of Tex with Leonardo DiCaprio, Brad Pitt, and Margot Robbie.
A very impressive start and landing the plum role of Elvis will be the making or the breaking of him.
We need your consent to load this YouTube contentWe use YouTube to manage extra content that can set cookies on your device and collect data about your activity. Please review their details and accept them to load the content.Manage Preferences
It used to be that every actor worth his salt wanted to play Macbeth or Hamlet. These days everybody seems to aspire to playing Churchill but there has also been a long and mostly proud history of actors playing Elvis who get to polish their own crown.
At my reckoning there have been 32 actors - from Kurt Russell, Harvey Keitel, Val Kilmer to Jonathan Rhys Meyers - who have played The King over the years, although there are probably a lot more.
Overall, when it comes to an actor taking on any iconic role, I'm reminded of that great quote about Danny Boyle and Michael Fassbinder. Fassbinder was mystified when Boyle asked him to play Apple boss Steve Jobs as he didn't look anything like him.
Boyle told Fassbinder: "It's a painting. Not a photograph."
Elvis is in cinemas nationwide from Friday June 24th