Are animals animals because they lack something we possess, or vice versa? Mezzo-soprano Sharon Carty introduces Irish National Opera's first youth opera Horse Ape Bird, described as 'a show for anyone who has ever wondered if their dog loves them back...'
---
As I write, we've just finished week one of rehearsals for Horse Ape Bird, a new youth opera by David Coonan and Dylan Coburn Gray. This opera is a joint commission by Irish National Opera, Music Generation Kildare and Music Generation Meath and is written for a youth chorus and three adult performers - two singers and an actor. I join soprano Amy Ní Fhearraigh and actor Caoimhe Coburn Gray to complete the adult cast, and our youth chorus is made of Music Generation Young Musicians from Kildare and Meath.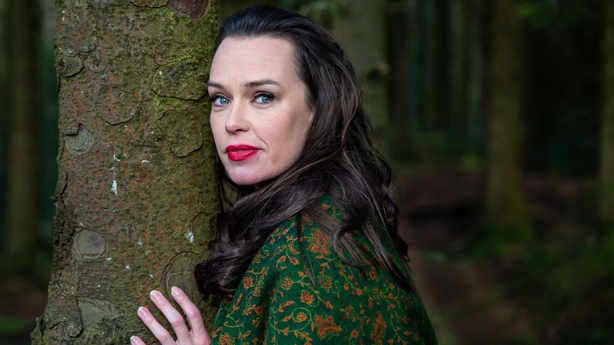 I say we've just done one week of "full" rehearsal, but in fact the young singers have been hard at work with conductor Elaine Kelly and pianist Richard McGrath for the last several months, coming together for one session a month to work diligently on learning their (not uncomplicated!) vocal part. I've had the privilege of being behind the scenes for the past few months in my capacity as a Music Generation Kildare Musician Educator, working with the young singers on some vocal tips and tricks to support our brilliant conductor Elaine in getting the most beautiful sound out of these exceptional young voices.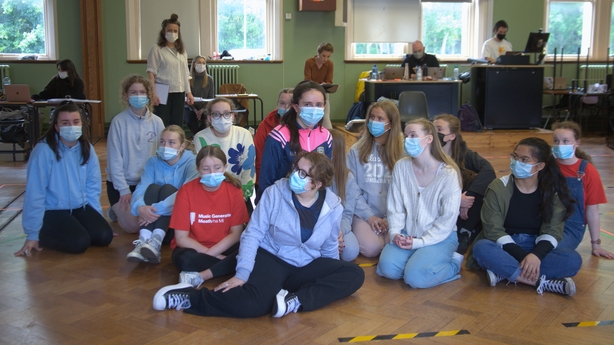 It's been a particular joy this week seeing the pieces of the puzzle contained in the vocal score start to click into place as we work through the opera scenically. Everyone has put in a great deal of work to get to this point, and as it's the first time in a stage production of this magnitude for all or most of the young people involved, it's been so gratifying for the rest of us to see how they're all stepping up their focus and commitment in the rehearsal room this week.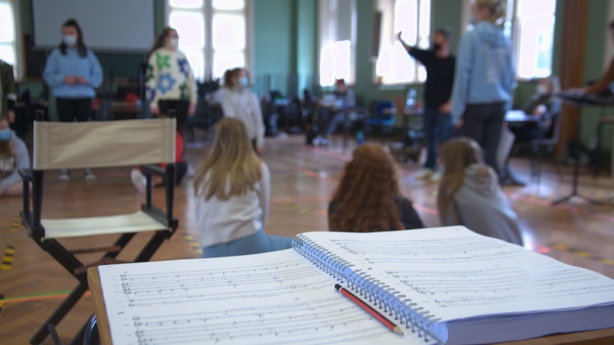 To give a brief idea of what we've been covering in this first week of rehearsal, on day one, as is customary in a new opera production, the members of the creative team introduced themselves and explained a little about their particular department and responsibility in the production. Costumes and set are always a tightly guarded secret so there was a buzz in the room as Zia, our set designer showed us a miniature scale model of the set and props, and Clodagh showed us her designs and thoughts about our costumes. Zoe (director) and Eddie (movement director) spoke about their vision for the realisation of the work and how we might use our body language to portray the various animals we encounter in the piece. Later in the week a passer-by might have mistaken the rehearsal room for the rainforest as we explored chimp movements and noises with Eddie!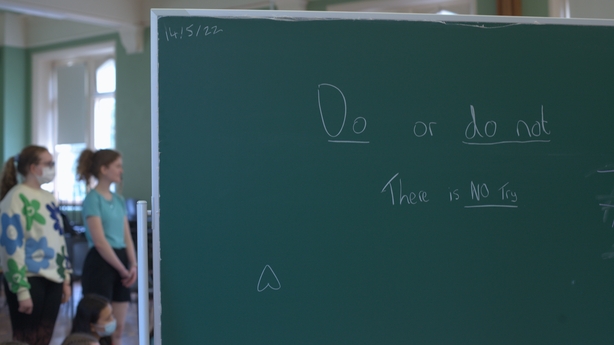 As I listened to my colleagues explaining the product of many months of concentrated thought and work, it struck me how exciting it must be, as a teenager, to sit and absorb all the elements of this professional level environment. Seeing these various artistic disciplines work together to create a stage work will, I hope, open many doors in their imaginations in terms of what is possible for them once they leave school, and working together so intensely will, I'm sure, forge many lifelong friendships.
For now, we still have two weeks and a lot of work to do before our performances in Navan and Maynooth, so I'm excited and curious to see how the stories of Clever Hans the Horse, Chimps Nim, Vicky and Gua, and Alex the talking Bird will continue to unfold before we get to perform them for a live audience!
Horse Ape Bird is on Friday 24 June at Solstice Arts Centre, Navan and on Sunday 26 June at Aula Maxima, St Patrick's College, Maynooth. Find out more here.