James Joyce's masterpiece Ulysses was published 100 years ago in 1922. Set in Dublin on 16th June 1904, the day long known as Bloomsday - named for Leopold Bloom. the protagonist in Joyce's acclaimed book.
In this centenary year of the publication of Ulysses, RTÉ offers plenty of Bloomsday fare across television, radio, RTÉ Player and online.
100 Years of Ulysses is an illuminating new documentary devised by historian Frank Callanan and directed by Ruán Magan.
In partnership with the Department of Foreign Affairs, and in celebration of #Ulysses100, 100 Years of Ulysses has also been made available for screening in over 40 countries in Asia, Africa, Europe and North and South America and has been translated into multiple languages including Chinese and Portuguese. It will be broadcast on RTÉ One at midnight on the 16th June and is available to viewers in Ireland on the RTÉ Player.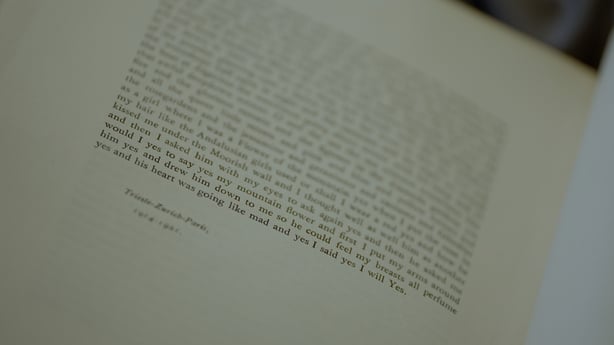 The documentary sets out to unlock one of most impregnatable and explosive books of modern times. It features interviews with writers and scholars including Eimear McBride, Paul Muldoon, John McCourt and Margaret O Callaghan, illuminative archive film and photographs, newly commissioned art works by Jess Tobin, Brian Lalor and Holly Pereira and a beautiful original score by Natasa Paulberg. 100 Years of Ulysses brings viewers on an enlightening journey into the heart of one of the most inspiring and influential novels and reveals its timeless relevance and appeal.
100 Years of Ulysses is dedicated to Frank Callanan, who died in December 2021.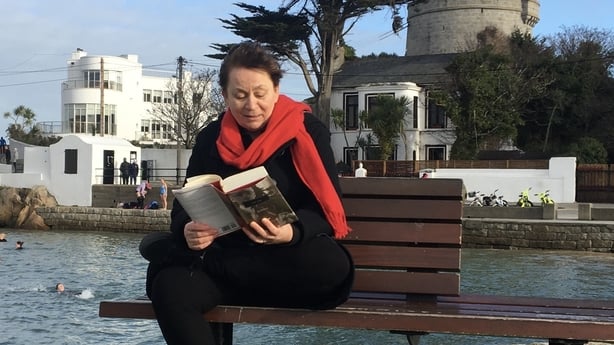 Nationwide on RTÉ Player and RTÉ One, 7pm, Friday 17th June
Celebrating the novel's enduring legacy, Nationwide presenter Anne Cassin views the first ever printed copy of Ulysses with Katherine McSharry at MOLI (Museum of Literature Ireland); Booker Prize-winner Anne Enright shares her thoughts on the famous book; there's a visit to the Joyce Tower in Sandycove to chat with one of its earliest curator's, Vivien Igoe; and actor Patrick Dawson recalls the marathon 30-hour RTÉ Radio dramatization first broadcast in 1982.
We need your consent to load this rte-player contentWe use rte-player to manage extra content that can set cookies on your device and collect data about your activity. Please review their details and accept them to load the content.Manage Preferences
Listen: Actor Barry McGovern talks James Joyce and Ulysses on Sunday With Miriam
Arena on RTÉ Radio 1, 7pm, Thursday 16th June
Colm Tóibín talks about his new exhibition One Hundred Years of James Joyce's Ulysses at the Morgan Library and Museum in New York and the accompanying book, a collection of essays which he has edited. Also on Arena, International Joyce scholar Catherine Flynn, a professor at Berkeley and the editor of a new landmark publication, The Cambridge Centenary Ulysses, talks with presenter Sean Rocks.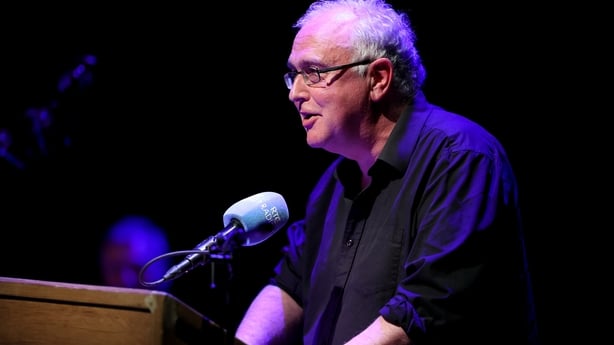 Sunday Miscellany, RTÉ Radio 1, 9.10 am, Sunday 19th June
Ulysses 100 was recently recorded at a sold-out Pavilion Theatre in Dun Laoghaire. Where do you begin with Ulysses? Why was Joyce haunted by Molly Bloom? Has the book now become almost sacred with its own holy day and ritual observances? And could anyone compress it into five minutes? Joseph O'Connor gives it a go on this very special edition of Sunday Miscellany. Other contributing writers are Declan Kiberd, Emer O'Kelly, Rachael Hegarty and Sara Keating with music and song from Barry Gleeson, Darina Gallagher, Sinéad Murphy, Malachy Robinson, Anita Vedres and Dermot Dunne.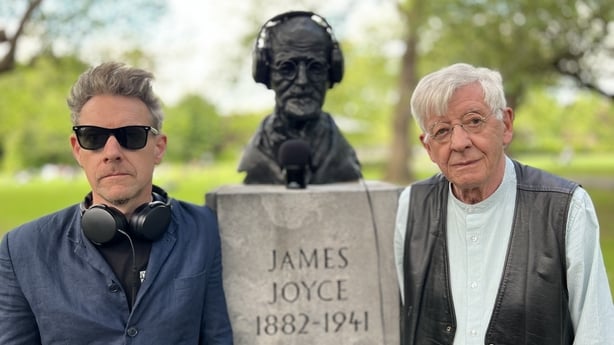 The Lyric Feature: Sauntering with Joyce, 9 pm, Thursday 16th June
This edition of the Lyric Feature offers an audio tour of Joyce's Dublin. From MoLI to The Shelbourne, to Westland Row and back via Kildare Street, father and son Gerry and Daragh Dukes talk discovery, realism, politics, food and heart. One, a veteran reader of James Joyce, the other a novice, follow Joyce's footsteps and those of his characters, to see what they can tell us about what Joyce was trying to write and how he went about it. Along their way Gerry and Daragh are joined by Joycean characters voiced by actors Denise McCormack and Marty Rea. This is a radio version of Gerry and Daragh's podcast walk and map, which they have created in association with Dublin City Arts Office and The Shelbourne hotel, and is available here from Bloomsday, June 16th.
Elsewhere on RTÉ lyric fm, presenter Bernard Clarke broadcasts a dedicated Bloomsday edition of Blue Of the Night on RTÉ lyric fm from 9 pm on Thursday 16th of June. Enjoy a Joycean musical journey with a selection of music that inspired Joyce - and music that Joyce inspired.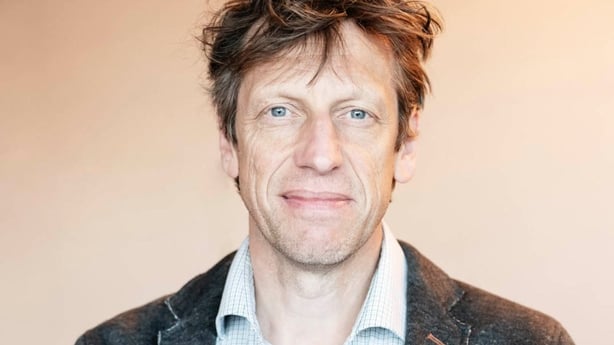 RTÉ Drama on One: Ulysses: Ithaca, RTÉ Radio 1, 8 pm, Sunday 19th June
Playwright Michael West introduces an excerpt from the Ithaca episode of Ulysses in this short season celebrating the centenary of Joyce's masterpiece. Narrated in the third person, and through a set of 309 questions and their detailed and methodical answers, the episode charts Bloom and Stephen's walk home, chatting about music and politics. The RTÉ adaptation was praised recently by John Phipps in the Spectator as 'a rare, enduring example of radio drama as art.'
The complete recording of Ulysses as well as the RTÉ Players' adaptation of Dubliners and Joyce's play, Exiles, as well as Nick Midgley's new play Bloomsday are available online here.
Playwright Michael West contributes to Ulysses 100 on RTÉ Drama on One
RTÉ Culture's Ulysses hub offers a brilliant online opportunity to delve into all things Joycean, with an extensive archive of video, audio and print offerings including actors Caitriona Balfe and Stephen Rea reading excerpts of Joyce's writing, new RTÉ commissioned short writing inspired by Ulysses from Mary Costello, Ian Maleney, Joseph O'Connor, Nuala O'Connor and Cristin Leach, and a series of long reads and Joyce-related material from the RTÉ Archives. The site also includes RTÉ's ever-popular marathon 30-hour radio dramatization of Ulysses.