We're delighted to present an extract from The Game, the new book by Tadhg Coakley, Cork-born author of The First Sunday in September and Whatever It Takes.
The Game is a multifaceted reflection on sport. It is part memoir, outlining Tadhg Coakley's time as a player and fan, and how sport has shaped his life. But it also tackles sport on a universal scale – the good and the bad – and its immeasurable influence on our world.
---
Cheering for the Self
The ethnographer James S. Vass Jr says that when fans go to a game, they do it to experience the phenomenon of 'cheering for self'.
There are two transformations at the game (and he writes in the context of a college basketball game) – although he refers to the game as 'an event', which includes all that happens before, during and after the game. This is a distinction I strongly agree with. So much of sport happens before and after the game – especially its rituals.
The first transformation is that the person going to the event steps into the role of fan. Before the event, the fan might be a housewife, physician, student, judge, policeman – anything. But when they attend the game they are transformed into the fan and only the fan. They become homogeneous.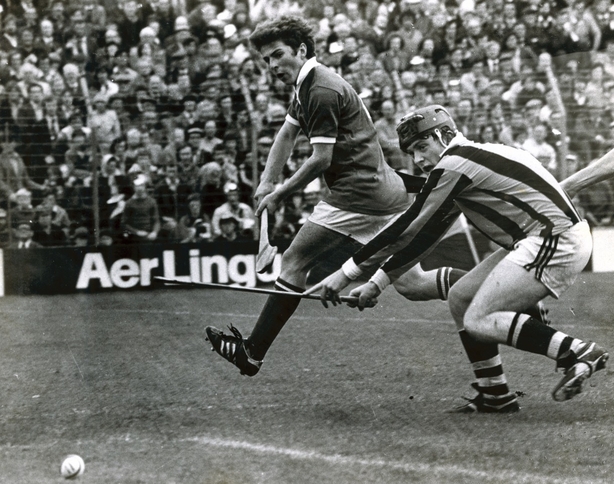 The second transformation is that the fan becomes the player – the star. 'Players,' writes Vass, 'become a proxy for those that no longer play basketball, cannot or never could. Players become representations for fans that identify with the team of players and who share the credit for success and the agony of defeat.' This transformation then allows them (and this is what us sports fans want most of all) to 'bask in the glory of the chosen team's success'.
Art is about emotion. The whole purpose of music, writing, painting, film-making – all of it – is emotion. It's about feeling something – feeling anything. Henry James said that in the arts 'feeling is meaning'.
Art is not an intellectual exercise, even if one has to use the brain to write the poem or the symphony and one has to use the brain to process them. Once we translate that, it is all distilled down to an intense emotion. We want to be Romeo and Juliet. We want to die for love. We want, like Doctor Faustus, to sell our souls to the devil.
It's the same in sport. We engage with our team or the player we love (an emotion) because we want to feel what they feel. We want to feel young and fit and beautiful and purposeful. We want to have the skill they have and to know we have that skill. It doesn't matter whether we win or lose (and we want to win for sure, but the risk is worth the emotional investment) as much as whether we feel or we don't. Winning is the best thing, but losing is the second-best thing.
And these feelings are in the body. They are not intellectual, they are physical. We feel with our bodies. With our skin, our eyes, our hair, our heart, our lungs, our mouth. Our mouth goes dry in awe of Van Gogh and in awe of Simone Biles. Our heart beats faster, our skin tightens, our hair stands up, our breath quickens.
We need your consent to load this rte-player contentWe use rte-player to manage extra content that can set cookies on your device and collect data about your activity. Please review their details and accept them to load the content.Manage Preferences
Listen: The Game - author Tadhg Coakley chats to Oliver Callan
In 1996 scientists discovered that neurons in the premotor cortex of macaque monkeys' brains fired when they performed an action such as grasping. But these neurons also fire when another animal merely observes the same action. These are called mirror neurons. In sport, fans can develop a type of human intersubjectivity. We know we are not the players on the field carrying out acts of wonder and glory, but our mirror neurons still fire, allowing us to feel as the players do. The American writer Sir Hustvedt refers to this as a type of biological mimesis. Plato knew of this mimesis and applied it to the arts, but it was not proven as a biological fact for another 2,000 years in the macaque monkey.
In a way, there is a dialogue between us and the players in the game and we recognise ourselves in the players, as the baby recognises herself in her mother. This reflection – of a better version of ourselves – is something fans of sport utterly desire and we believe it to be true.
Babies are not born with a sense of self; they only learn it around the age of two, when, as toddlers, they develop the ability to reflect on themselves from the perspective of others. In a way, when we engage with art or sport, we deliberately 'unlearn' this skill and give up our own sense of selves to experience the utter thrill of being somebody else.
Joyce Carol Oates compares watching the great fights between Joe Louis and Billy Conn, Joe Frazier and Muhammad Ali, Marvin Hagler and Thomas Hearns to enjoying a perfectly executed rendition of Bach's Well-Tempered Clavier. The fight's mystery, she says, is that so much happens so swiftly and with such heart-stopping subtlety that you cannot absorb it except to know that 'something profound is happening and it is happening in a place beyond words'.
But just because a match is a story without words, it doesn't mean that it has no text or no language, or that it is 'brute', 'primitive' or 'inarticulate'. Rather, the text is improvised in action, Oates says; and the language between the fighters is a dialogue 'of the most refined sort' in a joint response to 'the mysterious will of the audience which is always that the fight be a worthy one'. Only by being worthy can the match overcome the crude paraphernalia of the setting (ring, lights, ropes, stained canvas, sweat, blood, the smell of beer, the blood-lusting roar of the crowd, the slap of a glove on a face, the thud when a boxer collapses on the floor) with its transcendent action. Only by being worthy will the artifice fully work.
The difficulty for those not initiated into sport is that they cannot see beyond the setting or hear beyond what they judge as the brute inarticulacy of the action that is taking place. For them it is like reading dialogue in a language they don't know. I have friends in sport who would never dream of reading a novel, or listening to music. They would say, 'I'm not into reading or music.' The language of music to them is inarticulate. They don't see the truth in fiction.
For me, the lack of words in sport is not a drawback. There are many types of language and communication and there are no words in much of the music of Max Richter, Ennio Morricone or Miles Davis. But it does occur to me that in writing about sport that I am a translator or interpreter of sorts. What I'm articulating is not my own, I'm taking the art and trying to find the right words to describe it. I'm okay with that. It's an honourable role and if I can do it correctly, I will bring the unwritten profundity of sport back from a place beyond words, to a place where we all can hear its story.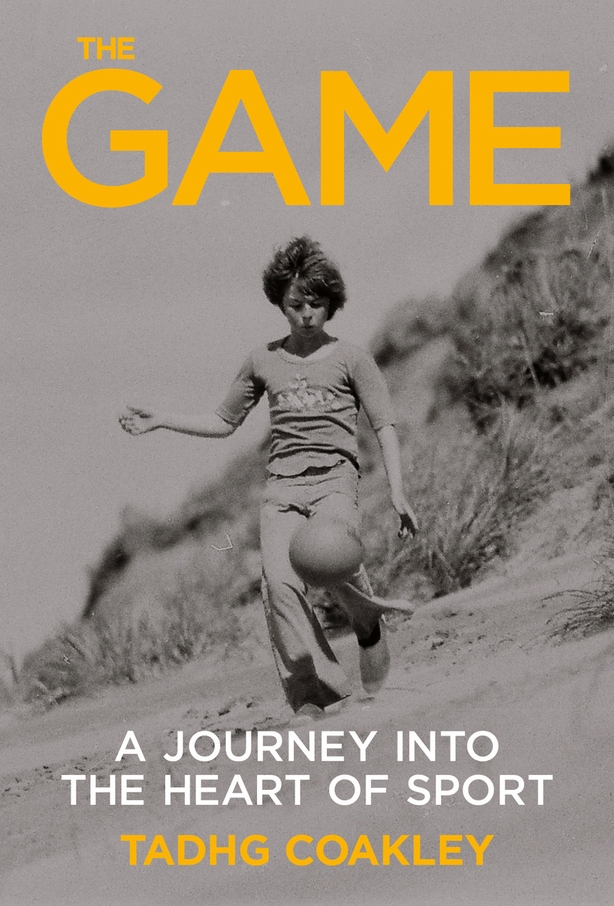 The Game: A Journey into the Heart of Sport is published by Merrion Press.