The John Richardson French Residency Award is a new bursary offering three artists of Irish origin or living in Ireland, the opportunity to spend two weeks in a residency programme in the Charente Maritime, on the southwestern coast of France, culminating in a three day festival of Irish art showcasing the winning applicants' works alongside other established Irish artists.
The project is the brainchild of gallery director Ciara Hambly, of Enniskillen's Hambly & Hambly - below, she revisits this year's inaugural residency.
---
My father died at the start of lockdown, on April 1st 2020. Almost a year after his death, consumed by a heady cocktail of grief and confinement, I stumbled across a house in France online and popped it in my basket. I soon realised the property had potential to provide a perfect venue for a gallery-funded residency programme and decided to offer artists from Ireland a rare escape in an idyllic French village.
An international residency to offer time, space, freedom: a safe haven from the everyday, an opportunity to be immersed in French life and nourish the insatiable appetite of Irish creativity. France is a country where art is fully appreciated and celebrated, art is an essential vein to the very heart of French culture.
I put the call-out for residency applications on April 1st, 2021. Propelled by a courage only conviction brings, I encouraged submissions from artists of all genres and experience. The applications flooded in and I shortlisted 40 finalists from 400 submissions during my own first French residency in the house, surrounded by my family in a unique summer of blissful French retreat.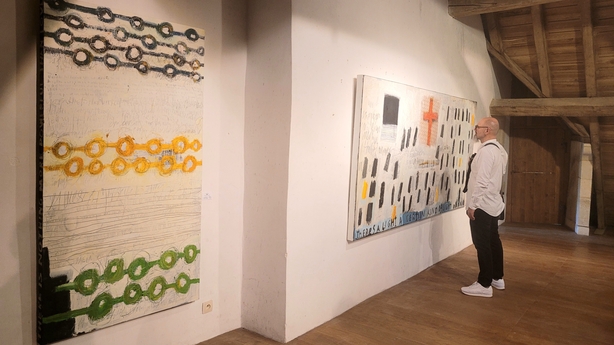 A physical exhibition of the 40 finalists' works opened at Hambly & Hambly, Enniskillen on November 7th, 2021. The panel of ten judges individually viewed the exhibition and then met remotely to determine the winning entrants. The announcement of the three selected artists was made shortly before Christmas: two visual, Katarzyna Gajewska (Dublin/Poland) and Gary Robinson (Longford), and one musical Clara Tracey (Belfast).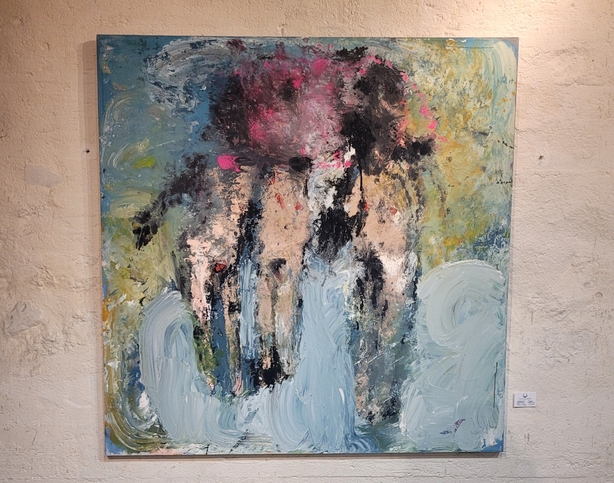 The first John Richardson French Residency took place from April 27th to May 11th 2022, and was a resounding success. The artists were inspired by their environment, the culture and people of France, the French light and pace of life. Their processes enriched, they grew creatively, fueled also by one another and the conversations between their arts. The two-week residency afforded me an opportunity to explore my relationships with the artists and understand their art more deeply.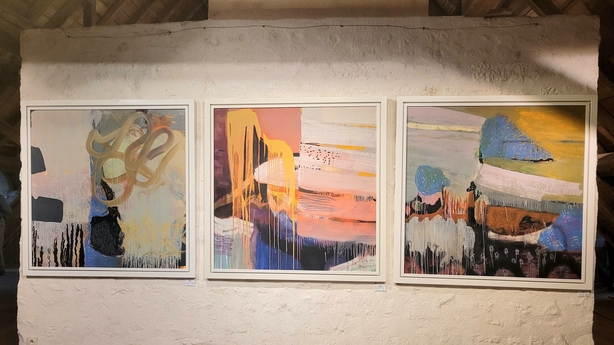 The first Hambly & Hambly "Correspondances" culminated in a visual art exhibition and musical recital in partnership with the historic Château de Dampierre, in Dampierre sur Boutonne, providing a crescendo showcase for the winning artists, residency mentor Eamon Colman (a visual artist from Kilkenny) and Judge Rory Pierce (a member of classical music trio Iona Sound Dublin).
The weekend attracted more than 40 Irish visitors who injected the village with an energetic charm. It was an occasion never to forget, when magical Irish art infused the soft French air with its unique ingredients, lifting the senses and creating new joy.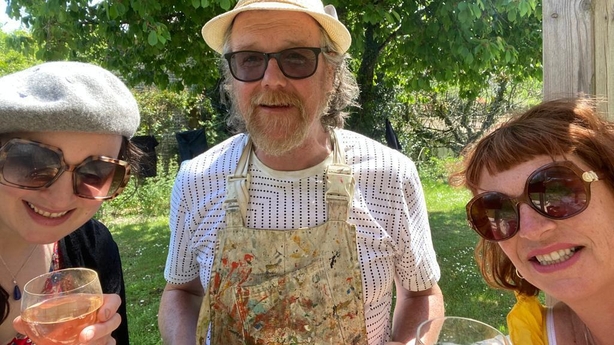 There is a time to be spontaneous. A time to trust and believe. A time to escape, to be beyond. A time to push further from what went before. Still there is time to exceed and excel. The John Richardson French Residency Award gives artists unique time to create and the freedom of space and light, planting Irish Art permanently in French soil with strong and enduring roots.
Correspondances at the Château de Dampierre, featuring the work of residency mentor Eamon Colman and visual artists Katarzyna Gajewska and Gary Robinson, runs until 19 June 2022. Application packs for the 2023 John Richardson French Residency are now available via frenchresidency@gmail.com
Further information:
● Exhibition Correspondances at the Château de Dampierre featuring the work of the residency mentor Eamon Colman and two winning visual artists Katarzyna Gajewska and Gary Robinson runs to 19 June 2022
● Winning musical artist Clara Tracey performed her first concert in France during the residency and travels back to France with Ciara Hambly as her agent 28 May 2022 to perform her second concert at the Château de Mornay